A Chance to Come Home: Remedying Injustices of the U.S. Immigration System
Session Type(s): Panel, Streamed Session
Starts: Saturday, Jul. 15 2:30 PM (Central)
Ends: Saturday, Jul. 15 3:30 PM (Central)
Room: Continental C
For decades, the U.S. immigration system has deported hundreds of thousands of people, permanently separating them from family and community. In some cases, the deported had strong legal grounds for remaining in the U.S. In others, the government abused its discretion, imposing detention and deportation in grossly unfair ways. The unjustly deported, who now seek to return and reunite with loved ones, include U.S. military veterans, civil rights activists, former DACA recipients and a disproportionate number of Black and Brown immigrants. Across the world, journalists, filmmakers, politicians and activists are calling on the U.S. to redress the injustices of its immigration system—to give the unjustly deported a chance to come home.
Moderator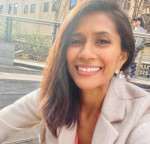 Nayna Gupta currently works as the Associate Director of Policy at the National Immigrant Justice Center where she advocates on behalf of immigrants, refugees & asylum seekers on Capitol Hill. Alongside deported advocates, Nayna co-leads the #ChancetoComeHome campaign which amplifies the experiences of deported people separated from loved ones and calls on the Biden administration to create a central process to give unjustly deported people an opportunity to present their cases for return. Nayna also worked as an immigration defense attorney at a public defender's office, as a racial justice attorney with the ACLU of Northern California & clerked for a federal judge in Montgomery, Alabama. Nayna is a graduate of Stanford Law School & Northwestern University.
Panelists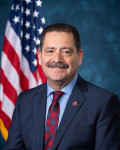 U.S. Representative Jesús G. "Chuy" García proudly represents the Fourth Congressional District of Illinois. He was sworn into office on January 3, 2019, during the 116th Congress. Throughout his career, Congressman García has been a progressive voice fighting to improve the lives of his working-class neighbors, many of whom are immigrants like him. He is a coalition builder committed to empowering youth and expanding access to quality education, affordable housing, and economic opportunity. He currently serves as a member of the influential Financial Services Committee, Natural Resources Committee, and the Transportation and Infrastructure Committee. He is a member of the Congressional Hispanic Caucus (CHC), Congressional Progressive Caucus (CPC), the Congressional Equality Caucus, Congressional Pro-Choice Caucus, and New Americans Caucus. He is also the founder the Future of Transportation Caucus.
Other sessions: Saturday keynote featuring Reps. Summer Lee, Delia Ramirez, Greg Casar, Maxwell Frost, Ilhan Omar, Pramila Jayapal, Jan Schakowsky and Jesús "Chuy" García, #UnionsforAll: No Contract, No Coffee. No Justice, No Fries. No Standards, No Peace.
Alex Rivera is a filmmaker whose work explores themes of migration and globalization. His first feature film, 'Sleep Dealer,' won multiple awards at the 2008 Sundance Film Festival and the Berlin International Film Festival. Rivera's second feature, a documentary/scripted hybrid, 'The Infiltrators,' won the NEXT: Audience Award and the Innovator Award at the 2019 Sundance Film Festival. Rivera is an Associate Professor of Filmmaking Practice in ASU's Sidney Poitier New American Film School and is a 2021 MacArthur Fellow. He lives in Los Angeles.
Xanat Sobrevilla leads OCAD's campaign and coalition work. While supporting anti-deportation campaigns, Sobrevilla also ensures that OCAD plays a meaningful role in the Erase the Gang Database Coalition and push back on the ways surveillance is used to target immigrants for deportation. She transitioned into OCAD after being involved with the Immigrant Youth Justice League (IYJL) and the group decided to focus on anti-deportation tactics as one of the means for collective liberation.
Other sessions: Enough for All of Us: Supporting New Arrivals and Long-term Residents with Solidarity, Justice and Abundance