Making Herstory: The Women who are Shifting the Balance of Power in Washington
Session Type(s): Plenary
Starts: Saturday, Jul. 13 10:15 AM (Eastern)
Ends: Saturday, Jul. 13 11:45 AM (Eastern)
Women, and particularly women of color, are the new face of power in the United States. The most diverse class of lawmakers in history was sworn into Congress in January, and they've been shaking things up in Washington ever since. Join us for a panel conversation with some of the women who are making history—Rep. Ilhan Omar, Rep. Deb Haaland and Rep. Rashida Tlaib. We'll discuss what work and life has been like for them in their first few months, and talk about how progressives can support them as they continue pushing forward progressive policies in the coming months. She the People founder Aimee Allison will moderate. You'll also hear from Rep. Barbara Lee, PA Rep. Movita Johnson-Harrell and PA Rep. Summer Lee.
Moderator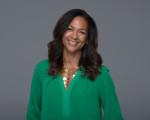 Aimee Allison is founder and president of She the People, a national network elevating the voice and power of women of color. She brings together voters, organizers, and elected leaders in a movement grounded in values of love, justice, belonging, and democracy. In 2018, Ms. Allison was one of the primary architects of the "year of women of color in politics."
In April 2019, she convened the first presidential forum for women of color, reaching a quarter of the American population. A democratic innovator and visionary, Ms. Allison leads national efforts to build inclusive, multiracial coalitions led by women of color. She leverages media, research and analysis to increase voter engagement and advocate for racial, economic and gender justice.
Her writing has appeared in the New York Times, The Hill, Essence, Teen Vogue and Newsweek. In the early 1990's, Ms. Allison earned a rare honorable discharge from the U.S. Army as a conscientious objector and works today to support courageous, moral leadership.
Aimee Allison holds a B.A. and M.A. from Stanford University. Author of Army of None, she has appeared in hundreds of outlets including MSNBC, CNN, the Washington Post, Associated Press and NPR.
She is building a political home for a million women of color, nationally and in battleground states. She was featured in Politico's 2019 Powerlist.
Panelists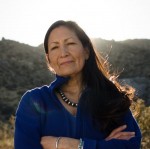 I believe New Mexico can be a place of strong, safe communities where our kids can be happy growing up, and can build a life here when they are grown.
I have a track record of standing up to Donald Trump, and I will continue to hold him and Republicans accountable. We must double down on our commitment to clean energy in New Mexico, which will create good paying jobs by harnessing the power of our natural resources. When a hardworking New Mexican wants to start or expand a small business, I want to make sure they have that opportunity. And, it's time we make smart investments in education and find real solutions that pull our kids and all New Mexicans out of poverty.
Both of my parents served in the military, and I believe we have a duty to take care of veterans. I've spent my life standing up for my community, and I'll do the same for us in Congress.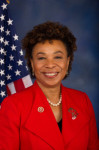 As one of the strongest, most progressive voices in the House, Congresswoman Barbara Lee is committed to serving the residents of her district and also advancing progressive ideals nationally.
Congresswoman Lee, representing CA's 13th Congressional District, was elected to Congress in 1998 and holds key positions, including serving as member of the House Appropriations and Budget Committees. She is a former Chair of the Congressional Black Caucus and co-founded the Congressional Out of Poverty Caucus. Barbara is also the Whip and former Co-Chair of the Congressional Progressive Caucus and chairs the Democratic Whip's Task Force on Poverty and Opportunity.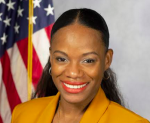 Born and raised in the Mon Valley, Summer Lee is a dedicated organizer, attorney, and progressive state legislator. A proud alum of Woodland Hills public schools, Summer grew up in North Braddock and Swissvale before graduating from Penn State and Howard University School of Law, where she focused on civil rights and social justice advocacy. She worked as labor organizer, joining the Fight for $15 to increase the minimum wage, and lead voter mobilization efforts for the Pennsylvania Democratic Party. In 2017, after repeated incidents of violence from police and school administrators against local students, Summer spearheaded a successful write-in initiative that transformed the local school board. In 2018, at the urging of her neighbors, Summer threw her hat in the ring for State House – taking on a 20-year incumbent, doubling voter turnout, and winning with over 67%of the vote. She also made history, becoming the first Black woman from Western Pennsylvania ever elected to the legislature. Throughout her time in office, Summer has been a voice for working families, and a champion for sustainable jobs, environmental justice, police accountability, reproductive rights, immigration rights, and gender and racial equity. She is a tireless advocate for workers' rights, unions, the right to organize, and the fight for a liveable wage. In 2022, Summer was elected to the US House of Representatives for Pennsylvania's 12th District, becoming the first Black woman ever elected to Congress from Western Pennsylvania.
Other sessions: Young Women of Color Winning Elections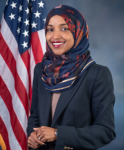 Rep. Ilhan Omar represents Minnesota's 5th Congressional District in the U.S. House of Representatives, which includes Minneapolis and surrounding suburbs. An experienced Twin Cities policy analyst, organizer, public speaker and advocate, Rep. Omar was sworn into office in January 2019, making her the first Somali-American Member of Congress, the first woman of color to represent Minnesota, and one of the first two Muslim-American women elected to Congress.
Other sessions: Screening: "Time for Ilhan", Freeing Us From the Student Debt Trap, A Vision for Progressive Foreign Policy in the 2020 Elections and Beyond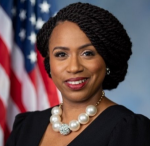 Ayanna Pressley is an advocate, a policy-maker, an activist, and a survivor. On November 6, 2018, Ayanna was elected to represent Massachusetts' 7th Congressional District in the U.S. House of Representatives, making her the first woman of color to be elected to Congress from the Commonwealth of Massachusetts. Ayanna believes that the people closest to the pain should be closest to the power and that a diversity of voices in the political process is essential to making policies that benefit more Americans.
Born in Cincinnati and raised in Chicago, Ayanna is the only child of a single mother and a father who was in and out of the criminal justice system. Ayanna's mother, Sandra Pressley, was a tenants' rights organizer who instilled in her the value of civic engagement. Thanks in large part to her mother's dedication to activism, Ayanna has always been acutely aware of the role that government can play in lifting up families and communities.
Ayanna moved to Boston, MA in 1992 to attend Boston University. Before she was able to complete her degree, she withdrew from the University to help support her mother. Working as an aide to Congressman Joseph P. Kennedy II and later Senator John Kerry, Ayanna's professional life mirrored her commitment to service and lifting the voices of those in her community.
In 2009, she launched a historic at-large campaign for Boston City Council and won, becoming the first woman of color elected to the Council in its 100-year history. On the Council, Congresswoman Pressley worked in partnership with residents, advocates, and other elected officials to combat the inequities and disparities facing the community.
In 2016, Congresswoman Pressley was named one of The New York Times 14 Young Democrats to Watch. In 2014, the Greater Boston Chamber of Commerce named her as one of their Ten Outstanding Young Leaders, and the Victim Rights Law Center presented her with their Leadership Award. In 2015, she earned the EMILY's List Rising Star Award and was named one of Boston Magazine's 50 Most Powerful People. She is also an Aspen-Rodel Fellow in Public Leadership, Class of 2012.
Ayanna lives in the Hyde Park neighborhood of Boston with her husband Conan Harris, ten-year-old stepdaughter Cora, and cat Sojourner Truth.