Freeing Us From the Student Debt Trap
Session Type(s): Panel
Starts: Saturday, Jul. 13 1:00 PM (Eastern)
Ends: Saturday, Jul. 13 2:00 PM (Eastern)
This panel will explore the growing burden of student debt and student debt cancellation as a necessary counterpart to the tuition-free college movement. For decades, this country invested in young people—and in its future—by providing a low-cost or tuition-free college education. This investment was slashed. Instead, we trapped people into borrowing for their own education. Now 44 million people are imprisoned by deb that holds us all back, whether we attended college or not. The panel will feature a team of experts and lawmakers who will examine the student debt crisis, explore policy options, and make the moral case for complete student debt cancellation.
Moderator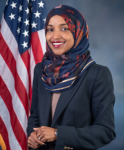 Rep. Ilhan Omar represents Minnesota's 5th Congressional District in the U.S. House of Representatives, which includes Minneapolis and surrounding suburbs.
An experienced Twin Cities policy analyst, organizer, public speaker and advocate, Rep. Omar was sworn into office in January 2019, making her the first Somali-American Member of Congress, the first woman of color to represent Minnesota, and one of the first two Muslim-American women elected to Congress.
Other sessions: Screening: "Time for Ilhan", Making Herstory: The Women who are Shifting the Balance of Power in Washington, A Vision for Progressive Foreign Policy in the 2020 Elections and Beyond
Panelists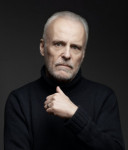 Richard Eskow is a writer (Nation, Salon, HuffPost, etc.), consultant, and radio/TV commentator (The Zero Hour). He is a Senior Advisor for Freedom to Prosper. He is also Sr. Advisor for Health & Economic Justice at Social Security Works. He was the lead writer and editor for Bernie Sanders' 2016 presidential campaign. Richard has been a public policy advisor in over 20 countries.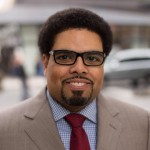 Darrick Hamilton is a pioneer and internationally recognized scholar in the field of stratification economics, which fuses social science methods to examine the causes, consequences and remedies of racial, gender, ethnic, tribal, nativity, etc. inequality in education, economic and health outcomes. This work involves crafting and implementing innovative routes and policies that break down social hierarchy, empower people, and move society towards greater equity, inclusion, and civic participation.
Professor Hamilton's scholarship and practice aligns closely with the work and objectives of the John Glenn College of Public Affairs and The Ohio State University's Kirwan Institute for the Study of Race and Ethnicity. In addition to serving as Kirwan's executive director, Professor Hamilton holds a primary faculty appointment in the Glenn College of Public Affairs, with courtesy appointments in the departments of economics and sociology in the College of Arts and Sciences.
Professor Hamilton was born and raised in the Bedford Stuyvesant section of Brooklyn, NY. He is a graduate of Oberlin College and earned a PhD in economics from the University of North Carolina; he completed postdoctoral appointments at the University of Michigan and Yale University, respectively. He is frequently cited in the media, consults with various public official and serves as an advisor to several nonprofit organizations.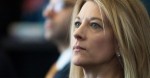 Stephanie is an economist and lead author of the Levy Report, the central macroeconomic study on Full Student Debt Cancellation. She is the leading authority on Modern Monetary Theory, a new approach to economics that is taking the world by storm. She is considered one of the most important voices influencing the policy debate today.
Her forthcoming book, The Deficit Myth: Modern Monetary Theory and Creating an Economy for the People (summer 2020), shows how to break free of the flawed thinking that has hamstrung policymakers around the world.
In addition to her many academic publications, she has been a contributor at Bloomberg Opinion and has written for the New York Times, The Los Angeles Times, U.S. News & World Reports, CNN, and others.
Professor Kelton has worked in both academia and politics. She served as chief economist on the U.S. Senate Budget Committee (Democratic staff) in 2015 and as a senior economic adviser to Bernie Sanders' 2016 and 2020 presidential campaigns. She currently works as a Professor of Economics and Public Policy at Stony Brook University, and she holds Visiting Professorships at The New School for Social Research, the University of Ljubljana, and the University of Adelaide. She is a member of the TopWonks network of the nation's best thinkers and one of POLITICO's 50 Most Influential Thinkers (2016). She was previously Chair of the Department of Economics at the University of Missouri, Kansas City.