A Vision for Progressive Foreign Policy in the 2020 Elections and Beyond
Session Type(s): Panel
Starts: Saturday, Jul. 13 2:15 PM (Eastern)
Ends: Saturday, Jul. 13 3:15 PM (Eastern)
The U.S. is at a pivotal point regarding how the country sees itself and relates to other countries on the global stage. Trump's policies have invigorated social justice movements committed to resisting oppression at home and building solidarity with marginalized peoples' abroad. This panel seeks to articulate a foreign policy vision that progressives can mobilize behind. The panel will be oriented around three core commitments of a progressive foreign policy framework: principled anti-interventionism, ending endless war, and solidarity with global anti-racist and anti-authoritarian movements. The panelists will discuss how grassroots organizing, policymaking, legislation and legal advocacy can work in tandem to create this vision.
Moderator
Kate Kizer is the Policy Director at Win Without War. She has nearly a decade of experience working on human rights, democratization, and U.S. foreign policy in the Middle East. Kate previously served as the Director of Policy and Advocacy at the Yemen Peace Project. She has also held leadership roles in the private sector and on political campaigns. Kate received her B.A. in Middle Eastern & North African Studies from UCLA and her M.A. in Democracy & Governance from Georgetown University.
Panelists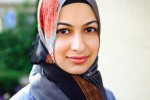 Iram Ali is a senior Campaign Director and strategist at MoveOn, one of the largest progressive digital-first campaigning organizations in the country.
Since joining MoveOn in January 2016, Iram has led innovative campaigning that bridges research, data, digital campaigning, policy, and advocacy. From campaigning to successfully shut down a Bush-era Muslim registry, creating a messaging guide for how progressives should speak about the Muslim Ban, to calling on 2020 Democrat candidates to skip the AIPAC conference, Iram is consistently looking for the next opportunity to shift political power, create newly needed narratives, and build a society that is one step closer to justice.
Before joining MoveOn, Iram was an Associate Director of Development & Operations at Iraq Veterans Against the War (now, About Face: Veterans Against the War), a non-profit veteran-led organization seeking to dismantle the military-industrial complex.
Other sessions: How Progressives Changed the Game on Yemen and How We Can Win on Foreign Policy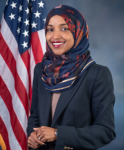 Rep. Ilhan Omar represents Minnesota's 5th Congressional District in the U.S. House of Representatives, which includes Minneapolis and surrounding suburbs. An experienced Twin Cities policy analyst, organizer, public speaker and advocate, Rep. Omar was sworn into office in January 2019, making her the first Somali-American Member of Congress, the first woman of color to represent Minnesota, and one of the first two Muslim-American women elected to Congress.
Other sessions: Screening: "Time for Ilhan", Making Herstory: The Women who are Shifting the Balance of Power in Washington, Freeing Us From the Student Debt Trap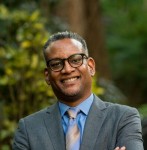 Vincent Warren is a leading expert on racial justice, criminal justice and discriminatory policing. He is the executive director of the Center for Constitutional Rights (CCR). He oversees CCR's groundbreaking litigation and advocacy work, which uses international and domestic law to challenge human rights abuses, including racial, gender and LGBT injustice. Under his
leadership, CCR successfully challenged the NYPD's Stop-and- Frisk policy, ended long-term solitary confinement in California's Pelican Bay Prison, and the torture of prisoners in Abu Ghraib prison. Among many other things, CCR is currently challenging the profiling of Muslims, the persecution of LGBTI people in Uganda and developing strategic defenses against immigration raids, as well as providing legal and policy support to Black organizers in the Movement for Black Lives. Previously, Vince was involved in monitoring South Africa's historic Truth and Reconciliation Commission hearings, was a Senior Staff Attorney at the ACLU and a criminal defense attorney for the Legal Aid Society in Brooklyn. He is a graduate of Haverford College and Rutgers School of Law.
Other sessions: Racial Justice Has No Borders: Embedding Palestinian Rights in the 2020 Agenda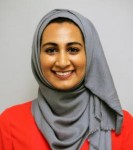 Noor Zafar is a legal fellow with the ACLU's National Security Project, where she works on issues including racial and religious discrimination, surveillance, and unlawful detention.
Prior to joining the ACLU, Noor was a Bertha Justice fellow at the Center for Constitutional Rights, where she represented detainees at Guantánamo Bay and engaged in litigation and advocacy on issues relating to military detention, the laws of war, immigration, and religious profiling. She is a graduate of New York University and Harvard Law School.
*Opinions expressed are my own and do not necessarily reflect the views of the ACLU.