Screening: "Time for Ilhan"
Starts: Saturday, Jul. 13 12:00 PM (Eastern)
Ends: Saturday, Jul. 13 2:00 PM (Eastern)
On November 8, 2016, a young, hijab-wearing mother-of-three named Ilhan Omar made history, becoming the first Somali Muslim woman to be elected to state office in America. She was hailed by the New York Times as, "one of the bright lights in the post-election darkness," and this film intimately chronicles her hard-fought campaign for State Representative in Minnesota's Senate District 60B, home to the nation's largest Somali community. A fresh take on the old story of the American Dream, "Time for Ilhan" offers an inspiring, stereotype-busting portrait of a rising political star as she begins a bold and powerful political career. With special guests Congresswoman Ilhan Omar and Director Norah Shapiro.
Moderators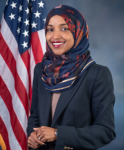 Rep. Ilhan Omar represents Minnesota's 5th Congressional District in the U.S. House of Representatives, which includes Minneapolis and surrounding suburbs.
An experienced Twin Cities policy analyst, organizer, public speaker and advocate, Rep. Omar was sworn into office in January 2019, making her the first Somali-American Member of Congress, the first woman of color to represent Minnesota, and one of the first two Muslim-American women elected to Congress.
Other sessions: Making Herstory: The Women who are Shifting the Balance of Power in Washington, Freeing Us From the Student Debt Trap, A Vision for Progressive Foreign Policy in the 2020 Elections and Beyond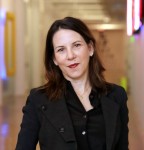 Emmy Award winning Minneapolis-based filmmaker Norah Shapiro believes in the incomparable power of film to move and inspire its audiences. Her latest Emmy winning and NAACP Image award nominated film, Time for Ilhan, about the rise of Congresswoman Ilhan Omar, premiered at the 2018 Tribeca Film Festival, has won many audience and best feature documentary awards, and continues to be screened and broadcast internationally, on transactional VOD platforms, and through its bold Take Action impact campaign, for activists, students, and organizations throughout the country. In addition to her feature film work, Norah also creates strategic video content for a variety of clients, working at the beautiful intersection of curiosity, empathy, cinematic imagery, and human connection.