Young Women of Color Winning Elections
Session Type(s): Panel
Starts: Thursday, Jul. 11 9:00 AM (Eastern)
Ends: Thursday, Jul. 11 10:00 AM (Eastern)
Young, elected women of color speak to the role that racism and sexism played throughout their campaigns. Each panelist will tell her story about personal and systemic challenges they faced as they mounted successful, grassroots-driven bids for public office and share potential solutions, including how activists can support individual candidates as well as the broader movement to help more women of color win their first elections, reelections, and runs for higher office. Panelists will bring diverse perspectives from across the country on how they dealt with the intersectionality of racism and sexism in every aspect of their campaigns, from the decision to run for office to raising money and dealing with institutional supporters and allies.
Moderator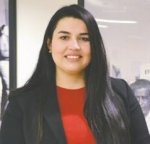 Lizet Ocampo is the national Political Director at People For the American Way, where she runs the organization's political activities in federal, state, and local elections across the country, including the Next Up Victory Fund and the Latinos Vote! programs. Next Up Victory Fund helps young progressives win state and local elections. Ocampo has more than a decade of political experience, having worked in the White House, both Obama campaigns (including Chicago headquarters), as a leadership staffer for Democrats in Congress, and in helping to set up the first Latino super PAC in the country.
Panelists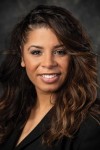 West Virginia's Activist turned West Virginia Legislator.
Former Labor Organizer. Elected in 2018 representing the district that encompasses my Hometown of Charles Town.
Since elected, I've championed Economic Justice through "Fair Shake Policy Initiatives, Second Chance and Expungement Legislation, and an acute focus on policy affecting Sexual Assault Survivors (Survivors Bill of Rights, End the Backlog).
Named a Rising Star by both PCCC and WV Citizen Action Group.
Appointed as Representative/Director for the State of WV through Women In Government.
Earned both Bachelors and MBA from Shepherd University.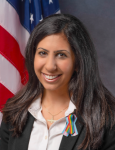 Orlando native, daughter of immigrants, authentic, and unafraid progressive. Worked at Planned Parenthood, UCF grad, elected in 2018 to serve Florida State House District 47.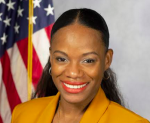 Born and raised in the Mon Valley, Summer Lee is a dedicated organizer, attorney, and progressive state legislator. A proud alum of Woodland Hills public schools, Summer grew up in North Braddock and Swissvale before graduating from Penn State and Howard University School of Law, where she focused on civil rights and social justice advocacy. She worked as labor organizer, joining the Fight for $15 to increase the minimum wage, and lead voter mobilization efforts for the Pennsylvania Democratic Party. In 2017, after repeated incidents of violence from police and school administrators against local students, Summer spearheaded a successful write-in initiative that transformed the local school board. In 2018, at the urging of her neighbors, Summer threw her hat in the ring for State House – taking on a 20-year incumbent, doubling voter turnout, and winning with over 67%of the vote. She also made history, becoming the first Black woman from Western Pennsylvania ever elected to the legislature. Throughout her time in office, Summer has been a voice for working families, and a champion for sustainable jobs, environmental justice, police accountability, reproductive rights, immigration rights, and gender and racial equity. She is a tireless advocate for workers' rights, unions, the right to organize, and the fight for a liveable wage. In 2022, Summer was elected to the US House of Representatives for Pennsylvania's 12th District, becoming the first Black woman ever elected to Congress from Western Pennsylvania.
Other sessions: Making Herstory: The Women who are Shifting the Balance of Power in Washington