Daily Kos/Netroots Nation Presidential Candidate Forum
Session Type(s): Plenary
Starts: Saturday, Jul. 13 3:30 PM (Eastern)
Ends: Saturday, Jul. 13 6:00 PM (Eastern)
This is your chance to hear from some of the 2020 Democratic primary candidates about some of the most important and pressing issues we face, from poverty and economic opportunity to criminal justice and abortion access. Netroots Nation Board of Directors Chair Cheryl Contee and Markos Moulitsas, founder and publisher of Daily Kos, will moderate. Before the Forum begins, you'll hear from Philadelphia City Councilmember Helen Gym and Sen. Sherrod Brown.
Moderators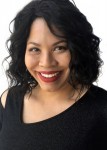 Cheryl Contee is Chief Executive Officer at The Impact Seat Foundation, which is working to create a world in which women can succeed as business leaders. She is also the award-winning Founder and Chair of Do Big Things, a digital agency that creates new narrative and new tech for a new era focused on causes and campaigns. Cheryl is the Amazon bestselling author of Mechanical Bull: How You Can Achieve Startup Success. Passionate about creating new tech and new narrative for a new era, Cheryl uses her vast experience in startup entrepreneurship and community engagement to lead our portfolio companies and funds to success, provide resources for underrepresented founders, and build the new economy. Previously, Cheryl was CEO of Fission Strategy, which brought Silicon Valley startup culture to the world's leading causes and campaigns. She's the co-founder of Attentive.ly, the first tech startup with a black female founder to be acquired by a NASDAQ company, the National Board Chair for Netroots Nation, a Senior Advisor for Astia and the first portfolio company board member of New Media Ventures.
Other sessions: The Rise of the Candidate & Cause as Online Influencers and What It Means for 2020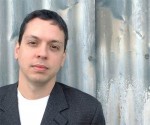 Markos Moulitsas Zúniga is the founder and publisher of Daily Kos.
Panelists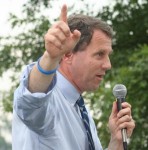 Long-time progressive champion, U.S. Senator Sherrod Sherrod Brown, won decisive re-election in Ohio in 2018 after Donald Trump won the state by nearly double digits in 2016.
Sherrod has been a consistent champion of progressive values. He voted against the Defense of Marriage Act, against the Iraq War and against NAFTA. He is proud to have consistently earned the support of Planned Parenthood and NARAL and the opposition of the NRA. As a former Ohio Secretary of State, Sherrod has long championed voting rights. In fact, the Washington Post called his voter registration efforts, "probably the most intensive and wide-ranging in the nation."
Sherrod has dedicated his life in public service to fighting for what he calls 'the dignity of work' – the belief that hard work should pay off for everyone, no matter who you are or what kind of work you do. Earlier this year he did a "Dignity of Work" tour of the first four states with the goal of making Dignity of Work front and center in the 2020 campaign.
From protecting Medicare and Social Security to helping our small businesses thrive, Sherrod Brown isn't afraid to stand up for the American middle class. Sherrod is currently running for reelection to the U.S. Senate in his home state of Ohio, where he faces a tight race against right-wing Republican Josh Mandel.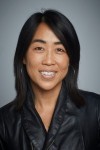 Seated in 2016, Councilmember Helen Gym is a longtime educator and community organizer and the first Asian American woman elected to Philadelphia City Council. In her first term, she led a schools agenda that championed the successful end of a state takeover of the Philadelphia school system, passed a tax on soda distributors to fund pre-K, and restored nurses, counselors, music programs and safe drinking water to every public school. She established the city's first legal defense fund for renters facing eviction and introduced and passed the nation's most expansive "Fair Workweek" law to give stable schedules and a path to full-time hours for 130,000 part-time workers. She is Vice Chair of Local Progress, a network of progressive municipal electeds, where she leads national efforts to support Sanctuary Cities, affordable housing, and public education.
Other sessions: What Philly Taught Us: How Philadelphia Activists Beat School Privatization to Restore Local Control, Pennsylvania Caucus, Not Just for Presidential Candidates: Bringing the Power of Small-dollar Donors to the Local Level (Sponsored Panel), Combatting Fake Clinics: Local, State and National Efforts to Fight Back, Building the Bench: Racial Equity and Diversity at the State and Local Level, Building a Movement to #EndPoverty in America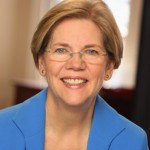 Elizabeth Warren was elected to the United States Senate from Massachusetts in 2012.
She is widely credited for the original thinking behind the Consumer Financial Protection Bureau. She led the establishment of the agency, building the structure and organization to protect consumers from financial tricks and traps hidden in mortgages, credit cards and other financial products.
In the aftermath of the 2008 financial crisis, Elizabeth served as Chair of the Congressional Oversight Panel for TARP. Her efforts to protect taxpayers and hold Wall Street accountable won praise from both sides of the aisle.
Elizabeth was a law professor for more than 30 years, including nearly 20 years at Harvard Law School. She is the author of 10 books, including three national best-sellers: A Fighting Chance, The Two-Income Trap and All Your Worth.