Combatting Fake Clinics: Local, State and National Efforts to Fight Back
Session Type(s): Panel
Starts: Friday, Jul. 12 4:30 PM (Eastern)
Ends: Friday, Jul. 12 5:30 PM (Eastern)
Billboards line the highways—"Pregnant? Scared?"—luring pregnant people to anti-abortion centers that pretend to provide care but instead peddle misinformation and shame. Targeting patients of color, people who are low income and young people, these centers dangle "free pregnancy testing" and position themselves nearby legitimate clinics in order to confuse and scam people in need of full reproductive health information and counseling. Numbering in the thousands nationwide, with dozens in Pennsylvania, many are funded by tax dollars. Panelists are utilizing multiple avenues to combat these so-called crisis pregnancy centers and ensure patients get the care they are seeking.
Moderator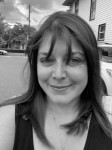 Jen Moore Conrow, MFS, began her career in the reproductive health and rights movement in public policy at NARAL: Pro-Choice America, but quickly found her calling in the world of clinical abortion care. For nearly a decade at Cherry Hill Women's Center, Jen was part of a team that defined quality later abortion care, while also working actively in the local and national community to destigmatize abortion and to increase access to care. During this time, she was a founding board member of the Abortion Care Network, an organization created to support and empower independent abortion providers and build community with activists, organizations, and researchers committed to reproductive justice.
As the Director of PEACE at the Hospital of the University of Pennsylvania, she oversaw the Fellowship in Family Planning and the residency education program, training the next generation of abortion providers, while growing and expanding clinical operations to two additional hospital sites.
Jen is an expert consultant for health care systems and independent abortion clinics building sustainable abortion care and family planning programs. Jen also works with progressive organizations to develop strategic plans, sustainable operations, and organizational growth and provides best practice workshops for direct care providers.
Panelists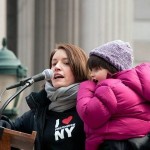 Mary Alice Carter (she/her) has nearly three decades of experience in reproductive rights and health movements, designing and managing effective earned and paid media campaigns and serving as a national spokesperson, appearing on TV from MSNBC to Fox News and in print from CNN.com to The Washington Post. She is currently Vice President at ConwayStrategic, a boutique public relations firm using innovative communication strategies to change policy, mobilize the public, and transform culture for progressive causes. Clients include Equity Forward, a watchdog project that runs research-driven campaigns to hold anti-reproductive health forces accountable where she served as founding director. Mary Alice previously served as the vice president for communications at Planned Parenthood Federation of America. She has also worked for Physicians for Reproductive Health, the National Institute for Reproductive Health and NARAL Pro-Choice New York. Originally from Pittsburgh, with a stint along the way in Colorado, Mary Alice now lives in New Jersey with her fiancee, Marcy, two teenage kids and two dogs and a cat.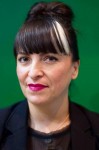 Elicia Gonzales is a queer Latinx, Licensed Social Worker with a Masters in Human Sexuality Education. She is the Executive Director for Women's Medical Fund in Philadelphia that works to ensure and expand abortion access now and always through direct service and community organizing. Elicia formerly served as Executive Director for GALAEI: a queer Latinx Social Justice Organization and adjunct professor for Widener University's Center
for Human Sexuality Studies. Elicia is on the newly appointed Governor's LGBTQ
Commission and co-founder of the SEXx Interactive collective. She serves on the Boards of Planned Parenthood of Southeastern PA and Bread and Roses Community Fund. Elicia lives in Fishtown with her amazing wife and cat – named Justice, of course, and is originally from Denver, Colorado.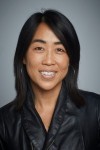 Seated in 2016, Councilmember Helen Gym is a longtime educator and community organizer and the first Asian American woman elected to Philadelphia City Council. In her first term, she led a schools agenda that championed the successful end of a state takeover of the Philadelphia school system, passed a tax on soda distributors to fund pre-K, and restored nurses, counselors, music programs and safe drinking water to every public school. She established the city's first legal defense fund for renters facing eviction and introduced and passed the nation's most expansive "Fair Workweek" law to give stable schedules and a path to full-time hours for 130,000 part-time workers. She is Vice Chair of Local Progress, a network of progressive municipal electeds, where she leads national efforts to support Sanctuary Cities, affordable housing, and public education.
Other sessions: What Philly Taught Us: How Philadelphia Activists Beat School Privatization to Restore Local Control, Pennsylvania Caucus, Not Just for Presidential Candidates: Bringing the Power of Small-dollar Donors to the Local Level (Sponsored Panel), Daily Kos/Netroots Nation Presidential Candidate Forum, Building the Bench: Racial Equity and Diversity at the State and Local Level, Building a Movement to #EndPoverty in America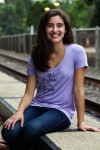 Abby McElroy just graduated from Strath Haven High School in Wallingford, PA last month. While at Strath Haven, she led the fight against a crisis pregnancy center which had been allowed to visit 10th grade classrooms to deliver medically inaccurate information claiming to be "sex education," including telling students that hand-holding, hugging, and kissing could cause teens to fall into the abyss of STDs and worse. As a result of her activism, such outside groups are now banned from the school district. Abby is currently working with a local coalition to lobby for a bill requiring that comprehensive, medically accurate sex education be taught in all Pennsylvania public schools, and will be attending college this fall.