The Rise of the Candidate & Cause as Online Influencers and What It Means for 2020
Session Type(s): Training
Training Tag(s): Advanced Online Organizing
Starts: Friday, Jul. 12 4:30 PM (Eastern)
Ends: Friday, Jul. 12 5:30 PM (Eastern)
Whether you look at AOC, DJT or Cardi B, it's clear that digital personalities that create online communities are driving the direction of contemporary politics. While influencer engagement has been standard in corporate marketing for years, candidates and causes have lagged in cultivating the new grassroots leaders online who may look like Instagram foodie or fashion folks, local rappers on Twitter or unboxing YouTube vloggers who might also be in the demographics most interested in and impacted by progressive policies. This session will get you prepared to ID and recruit influencers that can expand and diversify your current organizing and fundraising online.
This is an intermediate to advanced-level training. You already have a social media practice and are looking to help your candidate, organizers and/or spokespeople engage at a new level.
Moderator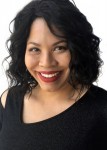 Cheryl Contee is Chief Executive Officer at The Impact Seat Foundation, which is working to create a world in which women can succeed as business leaders. She is also the award-winning Founder and Chair of Do Big Things, a digital agency that creates new narrative and new tech for a new era focused on causes and campaigns. Cheryl is the Amazon bestselling author of Mechanical Bull: How You Can Achieve Startup Success. Passionate about creating new tech and new narrative for a new era, Cheryl uses her vast experience in startup entrepreneurship and community engagement to lead our portfolio companies and funds to success, provide resources for underrepresented founders, and build the new economy. Previously, Cheryl was CEO of Fission Strategy, which brought Silicon Valley startup culture to the world's leading causes and campaigns. She's the co-founder of Attentive.ly, the first tech startup with a black female founder to be acquired by a NASDAQ company, the National Board Chair for Netroots Nation, a Senior Advisor for Astia and the first portfolio company board member of New Media Ventures.
Other sessions: Daily Kos/Netroots Nation Presidential Candidate Forum