Building the Bench: Racial Equity and Diversity at the State and Local Level
Session Type(s): Panel
Starts: Saturday, Jul. 13 9:00 AM
Ends: Saturday, Jul. 13 10:00 AM
Room: 119B
The 2018 midterms swept in a welcome wave of diverse elected officials, especially at the state and local levels, which is the bench for future national leaders. But the election itself is just one moment in the broader political lifecycle. Well before the election, organizations work to recruit, train and support the candidates and after the election, organizations are in place to help newly elected officials govern. This panel brings together leaders from different parts of pipeline for an integrated look at how they incorporated racial equity and diversity into their state and local work in 2018, what gaps remain unfilled, and a discussion of challenges and opportunities as we look to 2019 and 2020.
Moderator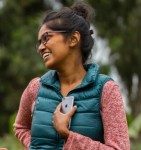 Krithika is a founding member of the Pipeline Initiative, a project dedicated to building a diverse talent pipeline of progressive staff, candidates, and elected officials at every level of the ballot. She also works on advancing a wide-range of state and local policies in the immigration and behavioral health spaces as an Associate at Civitas Public Affairs in Washington DC. Krithika holds a Master's degree in Public Administration from Columbia University and a Bachelor's degree in International Relations with a minor in Spanish from the University of California, Davis. Born in India and raised in the San Francisco Bay Area, Krithika is a proud immigrant American.
Panelists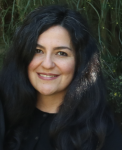 Gaby is Co-Founder & Political Director at Sister District Project (SDP), and Director of Research at Sister District Action Network (SDAN). Sister District's mission is to build Democratic majorities in state legislatures, raise awareness about the importance of state legislatures, and facilitate progressive policy transfer between legislators and states.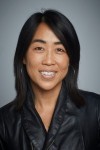 Seated in 2016, Councilmember Helen Gym is a longtime education and community organizer who made her first run at political office and is the first Asian American woman elected to the Philadelphia City Council. In her first term, she has led a public schools agenda that contributed to the end of the 17-year state takeover of the Philadelphia school system, supported a soda tax to fund pre-K programs, and restored nurses and counselors back to every public school. She established the city's first legal defense fund for tenants facing eviction and is currently championing legislation to require predictable schedules for part-time hourly workers. She is Vice Chair of Local Progress, a network of progressive municipal electeds, where she has helped lead national efforts around Sanctuary Cities, affordable housing, and progressive education policies.
Other sessions: What Philly Taught Us: How Philadelphia Activists Beat School Privatization to Restore Local Control, Not Just for Presidential Candidates: Bringing the Power of Small-dollar Donors to the Local Level (Sponsored Panel), Combatting Fake Clinics: Local, State and National Efforts to Fight Back