After Cash Bail
Session Type(s): Panel
Starts: Saturday, Jul. 13 1:00 PM (Eastern)
Ends: Saturday, Jul. 13 2:00 PM (Eastern)
There is no place in our criminal justice system where money more clearly buys justice than bail. Unaffordable cash bail undermines the presumption of innocence, criminalizes poverty, and perpetuates racial and economic disparities. While there is consensus among progressives to move towards the elimination of money bail, there is little agreement as to what should replace it. This panel seeks to discuss and inform a progressive vision for America's pretrial justice system and the role (if any) that popular alternatives—such as risk assessments, electronic monitoring and probationary services—should hold in this space.
Moderator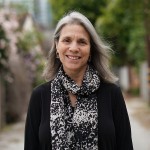 Robin Steinberg is the founder and CEO of The Bail Project, an unprecedented national effort to combat mass incarceration by transforming the pretrial system in the US.
Over a 35-year career as a public defender, Robin represented thousands of low-income people in over-policed neighborhoods and founded three high-impact organizations: The Bronx Defenders, The Bronx Freedom Fund, and Still She Rises. Robin is a frequent commentator on criminal justice issues and has contributed opinion pieces to The New York Times, The Marshall Project, and USA Today. Her publications have appeared in leading law and policy journals, including NYU Review of Law & Social Change, Yale Law & Policy Review, and Harvard Journal of African-American Public Policy, and she has contributed book chapters to How Can You Represent Those People? (Palgrave 2013) and Decarcerating America (The New Press 2018). Robin is a Gilbert Foundation Senior Fellow of the Criminal Justice Program at UCLA School of Law.
Panelists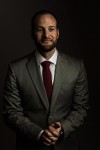 Chesa Boudin's parents were incarcerated when he was an infant and his mother served 22 years while his father may never get out of prison. Chesa overcome early challenges related to his parents' incarceration and went on to attend Yale College and then Oxford on a Rhodes Scholarship. Chesa returned Yale for law school prior to serving as a law clerk to the Hon. Margaret McKeown of the Ninth Circuit Court of Appeals from 2011-2012 and the Honorable Charles Breyer on the United States District Court for the Northern District of California from 2013-2014.
Chesa was a Liman Fellow from 2012-2013 at the San Francisco Public Defender where he focused on the intersection of immigration and criminal law. Since then, as a Deputy Public Defender in San Francisco, he has tried dozens of cases and
handled over 300 felonies. Chesa has led the office's efforts on bail reform in partnership with Civil Rights Corps, where he serves on the Board of Directors. Their work won the NACDL 2019 National Champion of Justice Award.
Chesa has translated, edited, and authored several books. His scholarly law articles cover a range of topics such as direct democracy, immigration, institution building, the rights of children with incarcerated parents, and prison visitation policies. Chesa is currently a candidate for San Francisco District Attorney in the
November 2019 election.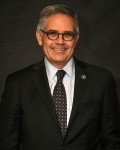 Lawrence S. Krasner was officially sworn in on January 2, 2017, as the City of Philadelphia's 26th District Attorney. Before being elected District Attorney, Mr. Krasner served of-counsel at Greenblatt, Pierce, Funt, and Flores, LLC. Larry was born in 1961 in St. Louis, the son of a World War II veteran and author father and evangelist mother. After attending public schools in St. Louis and the Philadelphia area, Larry earned degrees from the University of Chicago and Stanford Law School with the help of student loans and scholarships.
Mr. Krasner attended public school in the St. Louis and Philadelphia areas. He received his undergraduate degree at the University of Chicago in 1983 and his law degree from Stanford Law School in 1987, where he was selected to the Stanford Law Review. After multiple offers of employment in prosecutors' and public defenders' offices throughout the country, he worked as a public defender in Philadelphia from '87 – '91 and was then promoted to the Federal Public Defender's Office in Philadelphia ('91- '93). In 1993 he started his own private practice, specializing in criminal defense and police misconduct matters. He has remained in private practice ever since. During that time, Mr. Krasner has tried thousands of bench and jury trials in criminal and civil court in the Philadelphia area as well as other counties and states.
Throughout his 30 year career, Mr. Krasner has also proudly demonstrated a steadfast commitment to social justice, having defended protesters pro bono who were involved with movements including ACT UP, Black Lives Matter, progressive clergy with POWER, Casino-Free Philadelphia, DACA Dreamers, Decarcerate PA, anti-gun clergy with Heeding God's Call, anti-poverty and homelessness advocates with Kensington Welfare Rights Union, Occupy Philly and Reclaim Philadelphia, and Grannies for Peace, among many others.
He has resided in Philadelphia for over 30 years with his wife of 28 years. His wife has been a judge of the Court of Common Pleas for 17 years. They have two adult sons.
Other sessions: What It Takes: What 2020 Candidates Can Learn from Local Struggles to End Mass Incarceration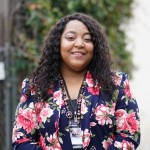 Shameka Parrish-Wright is a Bail Disruptor in Louisville, KY.
Prior to joining TBP, she worked as a community and voter empowerment organizer, a project manager, and,most recently, as a campaign manager. As the child of an incarcerated parent and a formerly incarcerated person herself, Shameka spends weekends doing art activities with families during visitation with The Special Project, a project of the Kentucky Foundation for Women. Shameka serves on the board of The Anne Braden Institute for Social Justice Research Community Council, Coalition for The Homeless Continuum of Care Board, The Sowers of Justice Network, and Louisville Family Justice Advocates among others. She holds a degree in Human Resources. Shameka lives in Louisville with her partner and six children and has dedicated her life to fighting poverty in every way she can.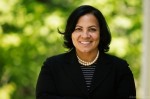 Suffolk County District Attorney Rachael Rollins is the chief law enforcement officer for Boston, Chelsea, Revere, and Winthrop, Massachusetts, and oversees an office of about 300 people handling about 25,000 new cases each year. She took office on Jan. 2, 2019, as Suffolk County's 16th district attorney, the first woman to be elected to that position in Suffolk County history, and the first woman of color ever to serve as a Massachusetts district attorney.
An attorney for 20 years with degrees from Northeastern University School of Law and Georgetown University Law Center, District Attorney Rollins has served as a field attorney with the National Labor Relations Board in Boston, safeguarding employees' rights; as an attorney with the law firm of Bingham McCutchen, handling first amendment, labor and employment, complex civil litigation, and criminal defense matters; and participated in an assistant district attorney rotation in the busy Brockton District Court.
Beginning in 2007, District Attorney Rollins served as an assistant United States attorney with the US Attorney's office in Boston, handling cases that included fraud, employment discrimination, sexual violence, child abuse, gun trafficking, narcotics, and public integrity matters. In 2011, she was selected by Governor Deval Patrick's administration as the first person of color to serve as the General Counsel of the Massachusetts Department of Transportation. Six months later, the MassDOT board of directors voted her in as the first female general counsel of the Massachusetts Bay Transportation Authority.
During her time at MassDOT and the MBTA, District Attorney Rollins led and managed over 150 people in both agencies' legal departments and audit departments, the claims department, parts of both HR functions, labor functions and the Office of Diversity and Civil Rights. She worked closely with the governor's secretary of transportation and the general manager of the MBTA, handling all of the legal work for the commuter rail procurement – the largest procurement in the history of the Commonwealth at the time – and thousands of other cases per year.
In 2013, District Attorney Rollins was recruited to become the chief legal counsel of the Massachusetts Port Authority, reporting directly to CEO Tom Glynn and the Massport board of directors. She worked to increase the minimum wage at Logan Airport well before the wage was raised in the Commonwealth and personally oversaw and led the investigation into a plane crash that resulted in 7 deaths.
District Attorney Rollins is a former Governor Deval Patrick appointee to the Judicial Nominating Commission, a past president of the Massachusetts Black Lawyers Association, and was elected and served a three year term on the Boston Bar Association Council.
In 2018, the people of Suffolk County chose District Attorney Rollins to represent them as their district attorney – and to effect meaningful, substantive change and reform to the criminal justice system. She pledged to pursue that mission tirelessly by reducing incarceration, correcting racial and ethnic disparities, adopting alternatives to traditional prosecution, focusing the offices limited resources on serious and violent crimes, and improving relationships between law enforcement agencies and the communities they serve.