How Progressives Changed the Game on Yemen and How We Can Win on Foreign Policy
Session Type(s): Panel
Starts: Saturday, Jul. 13 9:00 AM
Ends: Saturday, Jul. 13 10:00 AM
Room: 118A
In 2015, Saudi Arabia and the UAE with the direct support of the United States, launched a military intervention into Yemen that has helped create the largest humanitarian crisis on the planet. In Washington, U.S. support was seen as "essential" and was backed up by some of the most powerful DC lobbyists and special interests. But a funny thing happened, working together, Yemeni American and progressive activists changed the game and have systematically ended U.S. support for the war. The story of how a small band of dedicated activists and allies did the unthinkable and made history isn't just a story about Yemen, it's a story about how progressives and frontline communities can take on the most pressing challenges we face—and win!
Moderator
Stephen Miles is the Director for Win Without War, a diverse coalition of national, multi-issue organizations formed in opposition to the wars in Iraq and Afghanistan and the underlying national security strategy that created them. Stephen is a veteran of campaign politics with a strong background in grassroots advocacy. Most recently, Stephen worked with the global campaigning organization Avaaz. Previously, Stephen worked in electoral politics, primarily in New Orleans, working to elect Democratic candidates and advance progressive policies. He previously served as the Executive Director of the American Hellenic Council focused on advancing Greek American concerns through community-based advocacy. Stephen is a graduate of the London School of Economics and Tulane University with academic expertise in humanitarian interventions and Middle Eastern politics.
Panelists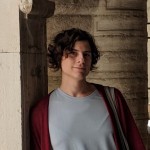 Layla Picard is the founder and executive director of the Yemen Peace Project, America's only national advocacy organization devoted entirely to Yemeni and Yemeni-American affairs. Founded in 2010, the YPP seeks to empower Yemenis to participate in the US policy-making process. Layla is a graduate of the University of Pennsylvania, where she studied the history, politics, and cultures of Southwest Asia. She has conducted extensive research on Yemen's 20th- and 21st-century conflicts, and on the rise of anti-state social movements. More recently, Layla has written about the war in Yemen for Just Security and LobeLog, and has appeared on and been quoted by major international outlets including NBC, Foreign Policy, Huffington Post, Middle East Eye, and Al Jazeera.