Making Progressive Values a Winning Issue: SCOTUS, Public Education and Guns (Sponsored Panel)
Session Type(s): Panel
Starts: Saturday, Aug. 4 3:00 PM (Eastern)
Ends: Saturday, Aug. 4 4:15 PM (Eastern)
This is the SCOTUS vacancy fight of our lives. Federal courts are holding the line against some of Trump's worst attacks on our rights. But this bulwark is at risk, with Trump potentially filling a second Court vacancy and over 100 federal judgeships. Brett Kavanaugh met Trump's two political litmus tests – gutting Roe v. Wade and overturning the Affordable Care Act – and believes presidents can be above the law. But we've won before, including defeating a judicial nominee who called transgender youth part of "Satan's plan," and we can win again. Advocates for LGBTQ rights, communities of color, women and workers are uniting against Trump's court takeover. Hear from leaders about why they're doubling down on courts, lessons learned from successes, and how you can join the fight.
Moderator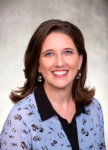 MARY CATHRYN RICKER is the executive vice president of the American Federation of Teachers. She was overwhelmingly elected to that position in July 2014 at the AFT's biennial convention in Los Angeles. Ricker served as president of the Saint Paul (Minn.) Federation of Teachers, AFT Local 28, since 2005, as an AFT vice president since 2012, and a member of the AFT K-12 Teachers program and policy council since 2006. – See more at: http://www.aft.org/about/leadership/mary-cathryn-ricker#sthash.EBMWLKHo.dpuf
Other sessions: What's a Strike and How Can I Help?, #UsToo: Overcoming Invisibility and Battling the #MeToo Backlash
Panelists
Drew Courtney is vice president for communications and research at People For the American Way. Courtney oversees the work of PFAW's Right Wing Watch blog and leads communications efforts surrounding judicial nominations. He has served as a spokesperson for print, television, and radio interviews, including appearances on Good Morning America, MSNBC, CNN, and the BBC. He is a graduate of Georgetown University.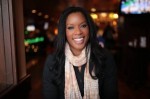 Amber Goodwin is the Founding Director of the Community Justice Reform Coalition (CJRC). CJRC is a national coalition working on policy reform and building resources for communities of color working at the nexus of gun violence prevention and criminal justice reform. She has spent the last 15 years working for advocacy, grassroots, and electoral campaigns. Prior to founding CJRC, she was the National Advocacy Director for Americans for Responsible Solutions (ARS), the gun violence prevention organization founded by former Congresswoman Gabrielle Giffords. She also helped found the Women's Coalition for Common Sense, a multi-sector group of national women leaders who joined forces to reduce gun violence, and founded the National Gun Violence Prevention Race, Equity and Inclusion Task Force. Amber has been featured in multiple news outlets, including Forbes Magazine, The Trace, and was recently named to the 2016 Women's "Power50" list for Walkers Legacy, and is a Next Gen Fellow with the University of Texas Strauss School for International Security and Law. She has been awarded the Google PDF Fellowship award, and traveled as a delegate to both Taiwan and Vietnam on behalf of the United States for bi-cultural exchanges.
Other sessions: No Superpac? No Problem! How to Define a Candidate with Grassroots Actions, Guns Don't Discriminate, People Do: Equitable Organizing in the Gun Safety Space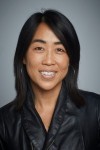 Seated in 2016, Councilmember Helen Gym is a longtime educator and community organizer and the first Asian American woman elected to Philadelphia City Council. In her first term, she led a schools agenda that championed the successful end of a state takeover of the Philadelphia school system, passed a tax on soda distributors to fund pre-K, and restored nurses, counselors, music programs and safe drinking water to every public school. She established the city's first legal defense fund for renters facing eviction and introduced and passed the nation's most expansive "Fair Workweek" law to give stable schedules and a path to full-time hours for 130,000 part-time workers. She is Vice Chair of Local Progress, a network of progressive municipal electeds, where she leads national efforts to support Sanctuary Cities, affordable housing, and public education.
Other sessions: Closing Keynote with Julián Castro, Alexandria Ocasio-Cortez, Kevin de Leon and more
‍Brandon began his career teaching at Jenner Academy in Cabrini-Green, then at Westinghouse College Prep. He later became an organizer with the Chicago Teachers Union, defending schools from privatization and expanding access to state funding. In 2018, Brandon was elected commissioner of the 1st District of Cook County, where he led efforts to pass the Just Housing Ordinance, prohibiting housing discrimination against formerly incarcerated people. He also collaborated with colleagues to secure legal representation for immigrants facing deportation and advance recognition of Indigenous Peoples' Day. Brandon and his wife Stacie live in the Austin neighborhood, raising their children Owen, Ethan and Braedyn.
Other sessions: The Dangers of Disruption: Privatization is Not Progressive