No Superpac? No Problem! How to Define a Candidate with Grassroots Actions
Session Type(s): Panel
Starts: Thursday, Aug. 2 2:00 PM (Eastern)
Ends: Thursday, Aug. 2 3:15 PM (Eastern)
With the Koch brothers set to spend millions in elections and advocacy campaigns across the country, it's unlikely we'll be able to match their spending power. The good news is that we have grassroots momentum on our side. The even better news? By getting creative, you can match the power of big spending. This panel will explore what makes grassroots tactics successful versus why they can fall flat, how to use news coverage to compete with paid advertising, and how to make sure that you're channelling your energy into actions that will stick.
Moderator
Panelists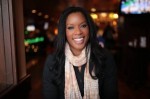 Amber Goodwin is the Founding Director of the Community Justice Reform Coalition (CJRC). CJRC is a national coalition working on policy reform and building resources for communities of color working at the nexus of gun violence prevention and criminal justice reform. She has spent the last 15 years working for advocacy, grassroots, and electoral campaigns. Prior to founding CJRC, she was the National Advocacy Director for Americans for Responsible Solutions (ARS), the gun violence prevention organization founded by former Congresswoman Gabrielle Giffords. She also helped found the Women's Coalition for Common Sense, a multi-sector group of national women leaders who joined forces to reduce gun violence, and founded the National Gun Violence Prevention Race, Equity and Inclusion Task Force. Amber has been featured in multiple news outlets, including Forbes Magazine, The Trace, and was recently named to the 2016 Women's "Power50" list for Walkers Legacy, and is a Next Gen Fellow with the University of Texas Strauss School for International Security and Law. She has been awarded the Google PDF Fellowship award, and traveled as a delegate to both Taiwan and Vietnam on behalf of the United States for bi-cultural exchanges.
Other sessions: Making Progressive Values a Winning Issue: SCOTUS, Public Education and Guns (Sponsored Panel), Guns Don't Discriminate, People Do: Equitable Organizing in the Gun Safety Space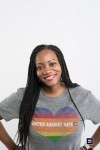 Ianthe Metzger is the Press Secretary (State & Local) for the Human Rights Campaign (HRC), where she focuses on six priority states for HRC Rising — HRC's proactive grassroots campaign to fight anti-LGBTQ legislation and elect pro-equality candidates in 2018, 2020 and beyond. She's also worked to change hearts and minds on issues like nationwide marriage equality, non-discrimination protections and various public education campaigns. Prior to HRC, Ianthe was a Senior Account Executive in BerlinRosen Public Affairs' issue advocacy practice, focusing on progressive issues, including juvenile justice reform, energy and the environment, health care, and economic opportunity. She's also worked on the communications teams of AFL-CIO, and its community affiliate Working America.Ianthe received her undergraduate degree from Georgetown University and Masters in Strategic Public Relations from George Washington University. She is originally from Trinidad and Tobago, but currently lives in Washington DC.
Eddie Vale is a partner at New Paradigm Strategy group and a veteran of Democratic and progressive political and legislative campaigns with an expertise in communications.
For the past four years, Eddie was Vice President of the opposition research and communications super PAC American Bridge, where he oversaw a staff of nearly 100 with a $7 million annual budget working on federal and state elections and issue campaigns.
Eddie has extensive experience planning and implementing concurrent national and state strategies having worked on four presidential independent expenditures, the Protect Your Care defense of the Affordable Care Act campaign, and the John Edwards for President campaign.
Eddie is also a veteran of the labor movement having overseen communications for the AFL-CIO, the labor Super PAC Workers Voice, and Richard Trumka's campaign for AFL-CIO President.
Eddie has also done communications for Senate, Governor, and Congressional races.
Outside the political sphere he is currently working on communications for the upcoming movie Beautiful Boy from Amazon Studios with Steve Carell, Timothée Chalamet, Maura Tierney, and Amy Ryan.