What's a Strike and How Can I Help?
Session Type(s): Panel
Starts: Thursday, Aug. 2 2:00 PM (Eastern)
Ends: Thursday, Aug. 2 3:15 PM (Eastern)
Over the last few years there's been renewed interest in striking. With inequality on the rise and the Supreme Court poised to strike a blow to public sector labor unions, workplace actions are becoming more common. But why strike? And when? What are the upsides and downsides? Could it do more harm than good? Will it get me everything I want? When there's a strike near me, how can I help?From the 2012 Chicago teachers strike to the 2016 Verizon strike to the 2017 West Virginia teacher's strike, public interest and support in workplace actions has been growing.
Moderator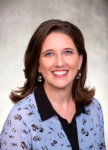 MARY CATHRYN RICKER is the executive vice president of the American Federation of Teachers. She was overwhelmingly elected to that position in July 2014 at the AFT's biennial convention in Los Angeles. Ricker served as president of the Saint Paul (Minn.) Federation of Teachers, AFT Local 28, since 2005, as an AFT vice president since 2012, and a member of the AFT K-12 Teachers program and policy council since 2006. – See more at: http://www.aft.org/about/leadership/mary-cathryn-ricker#sthash.EBMWLKHo.dpuf
Other sessions: Making Progressive Values a Winning Issue: SCOTUS, Public Education and Guns (Sponsored Panel), #UsToo: Overcoming Invisibility and Battling the #MeToo Backlash
Panelists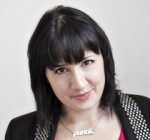 Sarah Jaffe is Labor editor at AlterNet.org and has been covering the Occupy movement since the beginning. She's written for The Nation, the American Prospect, Truthout, Bitch, and many other publications. Before coming to AlterNet, she was Web Director for GRITtv with Laura Flanders.
Other sessions: The Dangers of Disruption: Privatization is Not Progressive