Closing Keynote with Julián Castro, Alexandria Ocasio-Cortez, Kevin de Leon and more
Session Type(s): Keynote
Starts: Saturday, Aug. 4 5:00 PM
Ends: Saturday, Aug. 4 6:30 PM
Room: Great Hall
Wrap up your Netroots Nation weekend at our closing keynote featuring former HUD Secretary Julián Castro, candidates Alexandria Ocasio-Cortez and Kevin de Leon, Rep. Tim Ryan, NYC Mayor Bill de Blasio, Birmingham Mayor Randall Woodfin, Philadelphia City Councilmember Helen Gym and more.
Panelists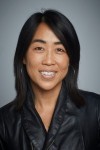 Seated in 2016, Councilmember Helen Gym is a longtime education and community organizer who made her first run at political office and is the first Asian American woman elected to the Philadelphia City Council. In her first term, she has led a public schools agenda that contributed to the end of the 17-year state takeover of the Philadelphia school system, supported a soda tax to fund pre-K programs, and restored nurses and counselors back to every public school. She established the city's first legal defense fund for tenants facing eviction and is currently championing legislation to require predictable schedules for part-time hourly workers. She is Vice Chair of Local Progress, a network of progressive municipal electeds, where she has helped lead national efforts around Sanctuary Cities, affordable housing, and progressive education policies.
Other sessions: Making Progressive Values a Winning Issue: SCOTUS, Public Education and Guns (Sponsored Panel)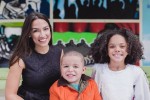 Alexandria Ocasio-Cortez is a current candidate for United States Congress for the 2018 midterm elections in New York's 14th Congressional district.
Prior to her candidacy, Alexandria worked for the Foreign Affairs and Immigration office of the late U.S. Senator Ted Kennedy, served as the National Hispanic Institute's Social Entrepreneur in Residence, and founded Brook Avenue Press, a project to develop methods on parent-child literacy education. In the wake of the financial criss Alexandria spent time working in the NYC restaurant industry, which fueled her passion for working-class advocacy. Most recently she produced "The Road to," a live web series documenting cross-country road trip visiting sites like Flint, MI; Standing Rock, and Women's March DC.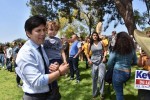 In the course of a remarkable career, Senator de León has taught U.S. citizenship courses, planned the largest civil rights march in California history, and become the first Hispanic leader of the California State Senate in 130 years. Just this month, he earned the California Democratic endorsement as a U.S. Senate candidate. As California State Senate President pro Tempore, Kevin committed the state to making a swift and significant shift to renewable electricity generation. He authored and passed SB 350, creating thousands of green-energy jobs and pushing California to reduce its emissions below 1990 levels four years ahead of schedule. He hopes to soon pass SB 100, which would commit California to generating all of its electricity using the sun, water, wind, and heat of the earth.
Other sessions: Organizing Around Jerry Brown's Legacy, the Global Climate McSummit