Movements like #MeToo and #TIMESUP have drawn an influx of new people, media and policy attention to longstanding efforts to end our society's culture of sexual violence. But with heightened visibility comes a heightened risk of problematic "solutions" and vehement backlash. How can we leverage this visibility to make lasting change in schools, at work and beyond? How can progressives fight the erasure of communities most severely impacted by sexual violence to ensure that much-needed policy and cultural shifts center members of these communities? How do we create a world where care and respect are the norm, not abuses of power? Join this diverse panel of experts to build a future where no one has to say "Me, too" when it comes to sexual violence.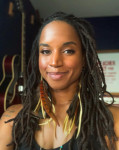 Sabrina Joy Stevens (she/her) is an accomplished movement-builder, storyteller, and strategist. She has contributed to some of the most impactful human and civil rights movements of the last 20 years. She helps advocates cultivate brave and joyful strategic communications and campaigns for justice. She also teaches people how to use values-driven narrative techniques to neutralize mis- and disinformation. Her work has appeared in media outlets like MSNBC, The Washington Post, Education Week, The Hill, and more.
Other sessions: Progressive Parenting, Consent Caucus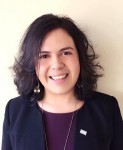 Catalina Velasquez is the President and founder of Consult Catalina, a premier strategic policy, communications and diversity firm.
Fluent in English, Spanish, and Italian, Catalina is an alumnus of Georgetown University's Edmund A. Walsh School of Foreign Service, where she majored in International Politics: International Law, Norms, & Institutions with a Certificate in Women and Gender Studies. Her thesis was titled "Immigrant Women: the Documented, the Undocumented, and the Invisible; The Female Face of Immigration."
Catalina has extended consulting and speaking engagement services for over a dacade, and she recently finished her latest contract with People for the American Way leading their youth arm: Young People For (YP4). In this position, she created a policy shop and a public affairs communications department as well as restructure their training curriculum to meet the most cutting edge needs of an interconnected world and global economy. Among many of the organizations that Catalina has worked and consulted on strategic messaging and policy are the National Latina Institute for Reproductive Health, D.C. Mayor's Office of Community Affairs, the AFL-CIO, and the Congressional Hispanic Caucus Institute.
Catalina is a recipient of the President's Volunteer Award from the President's Council on Service and Civic Participation and was awarded the title of Ambassador for Peace by the Universal Peace Federation and the Inter-religious and International Federation for World Peace.
Catalina is the first transgender immigrant Latina appointed as a Commissioner for the D.C. Office of Latino Affairs since 2013 and was hand picked by the 2016 Bernie Sanders Presidential Campaign to join the Vermont U.S. Senator's LGBT Policy team. After the campaign, Catalina joined the legacy organization Our Revolution as Board Vice-Chair. Recently, Catalina was named one of RollingStone's "16 Young Americans Shaping the 2016 Election" and one of Mitu's "Young Latinos that are Leaving a Footprint in Politics."
Catalina also serves on the Board of Directors of Megaphone Strategies a strategic communication national nonprofit and GetEqual a national LGBTQ grassroots organization. She is also part of the Board of the first bipartisan Transgender PAC: Trans United Fund and in the Board of Inclusv a diversity employment initiative to diversify the political and policy fields. Catalina is also on the Advisory Boards of United We DREAM's Queer Undocumented Immigrant Project at the largest run and led immigrant youth organization in the United States.
Currently, Catalina volunteers at Casa Ruby, working with transgender and immigrant populations experiencing homelessness, preparing referrals and assisting people with inconsistent housing with emergency resources such as shelter, health insurance enrollment, and legal services. In addition, while at Casa Ruby, Catalina periodically runs needs assessment surveys to shift the organization's resources into the most needful demographics. Catalina also supports the Executive Director, Ruby Corado, with grant writing, policy analysis, communications strategies and how to tailor programs for homeless LGBTQ youth, adult and senior populations in the District of Columbia.
In March 2012, Catalina co-authored with the Labor Council for Latin American Advancement (LCLAA) a lengthy and detailed human rights report titled: "Trabajadoras: Challenges and Conditions of Latina Workers in the United States."
In her earlier career, Catalina worked as a research assistant for Georgetown's Women and Gender Studies department, and she was the personal research associate to former U.S. Ambassador to the Netherlands: Cynthia Schneider. With the U.S. Ambassador, Catalina worked on cultural diplomacy to support civil society in Afghanistan, Pakistan, Iran and Egypt. In her tenure at the hilltop, Catalina also worked as Chief of Staff Intern for the National Gay and Lesbian Chamber of Commerce.
Contact Catalina at catalina@consultcatalina.com