Guns Don't Discriminate, People Do: Equitable Organizing in the Gun Safety Space
Session Type(s): Panel
Starts: Friday, Aug. 3 10:00 AM (Eastern)
Ends: Friday, Aug. 3 11:15 AM (Eastern)
Recent school shootings are sparking an incredible movement around ending gun violence this country, but youth in Chicago and New York in predominately black and brown communities have been organizing around these issues for years. How can we build a movement for gun safety that is truly equitable and recognizes the participation of youth of color and allied communities to make an inclusive, diverse movement?
Moderator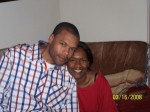 Jamiah Adams has produced educational, advocacy and documentary media for the internet, television, radio and film. Her consulting work went hand in hand with a keen acumen for social and digital media strategy as she advised organizations on how to augment their presence in the digital arena, using existing tools, including content management systems, mobile, online advertising, video and social media. She began her digital career at CBS Entertainment as a producer and transitioned from there to an outreach director position at Brave New Foundation and Films. Jamiah went on to produce web videos and content for diverse communities, from American Muslims to the LGBTQ community to Democrats and the NAACP. She uses her knowledge of production, coupled with executive management experience in both the mainstream and digital media to consult for advocacy, faith and policy organizations to improve the lives of working Americans and those who need their cause amplified. Jamiah's specialties include: digital and communications political strategy; video; producing; social media; writing; diversity and spokesperson duties.
Other sessions: Facing Anti-Muslim Campaigns Head On—and Winning
Panelists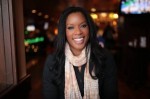 Amber Goodwin is the Founding Director of the Community Justice Reform Coalition (CJRC). CJRC is a national coalition working on policy reform and building resources for communities of color working at the nexus of gun violence prevention and criminal justice reform. She has spent the last 15 years working for advocacy, grassroots, and electoral campaigns. Prior to founding CJRC, she was the National Advocacy Director for Americans for Responsible Solutions (ARS), the gun violence prevention organization founded by former Congresswoman Gabrielle Giffords. She also helped found the Women's Coalition for Common Sense, a multi-sector group of national women leaders who joined forces to reduce gun violence, and founded the National Gun Violence Prevention Race, Equity and Inclusion Task Force. Amber has been featured in multiple news outlets, including Forbes Magazine, The Trace, and was recently named to the 2016 Women's "Power50" list for Walkers Legacy, and is a Next Gen Fellow with the University of Texas Strauss School for International Security and Law. She has been awarded the Google PDF Fellowship award, and traveled as a delegate to both Taiwan and Vietnam on behalf of the United States for bi-cultural exchanges.
Other sessions: No Superpac? No Problem! How to Define a Candidate with Grassroots Actions, Making Progressive Values a Winning Issue: SCOTUS, Public Education and Guns (Sponsored Panel)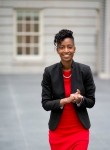 Michelle Janaye Nealy is a Washington-based writer, videographer, and communications strategist. Formerly a reporter for the Associated Press, she now serves as Communications Director for Faith in Public Life. An emerging voice in nonprofit advocacy, Michelle speaks frequently on the issues related to race, politics, media and grassroots organizing.