Friday Keynote: "Hidden Figures" Panel Discussion plus remarks from Sen. Kamala Harris and Sen. Elizabeth Warren
Session Type(s): Plenary
Starts: Friday, Aug. 3 3:30 PM (Eastern)
Ends: Friday, Aug. 3 5:00 PM (Eastern)
Hear remarks from Sen. Elizabeth Warren, Sen. Kamala Harris and candidate Deb Haaland. Plus, join us for "Hidden Figures: How Women of Color are Making History in the Midterms," a panel discussion featuring women of color who are leading the way to progressive victories in key states.
Women of color lead the most vibrant movements of our day and are the nation's often-unacknowledged strongest progressives at the polls. The turnout and the numbers tell the story: Women of color are the critical swing vote leading wins at the polls in 2018, 2020 and beyond. The most underrepresented group, women of color are poised to make history this year; but this transformational moment requires progressives to invest deeply in the leadership and vision of women of color. We'll hear from the nation's "hidden figures"—strategists who are women of color, who have demonstrated the power of electoral strategies that leverage deep knowledge of community priorities and networks and prioritize the new American majority framework to win elections in Alabama, Virginia, Texas, Georgia and beyond. These strategists are creating new possibilities for progressive victories, in areas where Republicans and moderate Democrats have dominated the agenda.
Moderator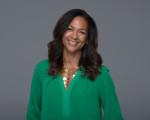 Aimee Allison is founder and president of She the People, a national network elevating the voice and power of women of color. She brings together voters, organizers, and elected leaders in a movement grounded in values of love, justice, belonging, and democracy. In 2018, Ms. Allison was one of the primary architects of the "year of women of color in politics."
In April 2019, she convened the first presidential forum for women of color, reaching a quarter of the American population. A democratic innovator and visionary, Ms. Allison leads national efforts to build inclusive, multiracial coalitions led by women of color. She leverages media, research and analysis to increase voter engagement and advocate for racial, economic and gender justice.
Her writing has appeared in the New York Times, The Hill, Essence, Teen Vogue and Newsweek. In the early 1990's, Ms. Allison earned a rare honorable discharge from the U.S. Army as a conscientious objector and works today to support courageous, moral leadership.
Aimee Allison holds a B.A. and M.A. from Stanford University. Author of Army of None, she has appeared in hundreds of outlets including MSNBC, CNN, the Washington Post, Associated Press and NPR.
She is building a political home for a million women of color, nationally and in battleground states. She was featured in Politico's 2019 Powerlist.
Other sessions: Opening Keynote with Cory Booker, Chokwe Lumumba and more, Brown Is the New White: 2018 and the New American Majority
Panelists
SAYU BHOJWANI is a political scientist, author and outspoken advocate for shaking up the status quo in our democracy. In 2019, CQ Roll Call named her one of three people outside of the Beltway to watch. Since 2010, she has served as the founder and president of New American Leaders. In that capacity, she has recruited, coached and supported over 100 first and second generation Americans who now serve in local, state or federal office. A proven expert on diversity and democracy, she gave a widely viewed TED talk on immigrants' critical role in our democracy. In 2018, her first book, People Like Us: The New Wave of Candidates Knocking at Democracy's Door, was published by The New Press. A proud immigrant New Yorker, she also served as New York City's first Commissioner of Immigrant Affairs from 2002 to 2004.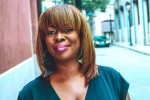 LaTosha Brown is an award-winning organizer, philanthropic consultant, political strategist and jazz singer with over twenty years of experience working in the non-profit and philanthropy sectors on a wide variety of issues related to political empowerment, social justice, economic development, leadership development, wealth creation and civil rights.
She is the co-founder of Black Voters Matter Fund, a power building southern based civic engagement organization that played an instrumental role in the 2017 Alabama U.S. Senate race. Ms. Brown is principal owner of TruthSpeaks Consulting, Inc., a philanthropy advisory consulting firm in Atlanta, GA.
For more than 25 years, she has served as a consultant and advisor for individual donors, government, public foundations and private donors. Throughout her career, Ms. Brown has distinguished herself as a trusted expert and resource in political strategy, rural development and special programming for a number of national and regional philanthropies. She is the founding project director of Grantmakers for Southern Progress.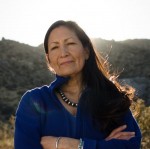 I believe New Mexico can be a place of strong, safe communities where our kids can be happy growing up, and can build a life here when they are grown.
I have a track record of standing up to Donald Trump, and I will continue to hold him and Republicans accountable. We must double down on our commitment to clean energy in New Mexico, which will create good paying jobs by harnessing the power of our natural resources. When a hardworking New Mexican wants to start or expand a small business, I want to make sure they have that opportunity. And, it's time we make smart investments in education and find real solutions that pull our kids and all New Mexicans out of poverty.
Both of my parents served in the military, and I believe we have a duty to take care of veterans. I've spent my life standing up for my community, and I'll do the same for us in Congress.
Other sessions: Race, Class, Gender and the Progressive Agenda: The Future of the Democratic Party in the Age of Trump, Nuts and Bolts 4.0: From the Bottom Up!, Indigenous Communities and the Progressive Movement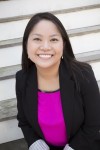 Tram Nguyen is an award-winning activist and community leader who helped found New Virginia Majority in 2007, where she currently serves as Co-Executive Director. She leads multi-racial, multi-issue campaigns using large-scale civic engagement, community organizing, advocacy, leadership development, and strategic communications. Her work on democracy, criminal justice, immigrants' rights, climate change, and economic opportunity explore the intersections of social, racial, and economic justice.
Tram is a partner at Democracy Partners, a member of the National Advisory Council for the Institute for Women's Policy Research, and a certificate faculty member at Georgetown University's McCourt School of Public Policy. She currently serves on the Board of Directors for the Meyer Foundation and the State Power Fund. Tram is an alumna of Barnard College and a former Lead the Way Fellow of the NYU Robert F. Wagner Graduate School of Public Service.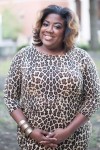 DeJuana Thompson is a partner at Think Rubix, LLC, and the creator of Woke Vote. Thompson has over 15 years' worth of diverse experience serving as a fierce community advocate, political strategist and problem-solver.
Thompson is the creator of "Woke Vote" a program specifically designed to engage, mobilize and turnout an unprecedented percentage of African American millennial and faith based voters in Alabama. The program made over 100,000 contacts helping to propel a Democrat from Alabama to the U.S. Senate for the first time in 25 years.
Prior to joining Think Rubix, Thompson served as National Deputy Director for Community Engagement and the National African American Engagement Director for the Democratic National Committee (DNC), where she managed relationships with national allied organizations on key strategies to engage various constituency groups.
Before working at the DNC, Thompson was appointed by the White House to serve as a Senior Advisor in the U.S. Small Business Administration (SBA) managing the agencies' national allied programming and outreach strategy particularly focused on increasing opportunities for minority-owned small businesses.
Thompson also has significant experience working in Democratic politics, holding director level positions with Senator Cory Booker's Senate Campaign; the 2013 Presidential Inauguration; serving on senior level staff for both of the Obama Presidential campaigns.
Other sessions: Electoralizing Our Resistance Strategy Lab, Black Women Power: Investing in the Communities that Propelled Our Biggest Electoral Victories of 2017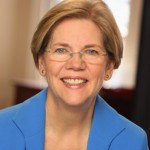 Elizabeth Warren was elected to the United States Senate from Massachusetts in 2012.
She is widely credited for the original thinking behind the Consumer Financial Protection Bureau. She led the establishment of the agency, building the structure and organization to protect consumers from financial tricks and traps hidden in mortgages, credit cards and other financial products.
In the aftermath of the 2008 financial crisis, Elizabeth served as Chair of the Congressional Oversight Panel for TARP. Her efforts to protect taxpayers and hold Wall Street accountable won praise from both sides of the aisle.
Elizabeth was a law professor for more than 30 years, including nearly 20 years at Harvard Law School. She is the author of 10 books, including three national best-sellers: A Fighting Chance, The Two-Income Trap and All Your Worth.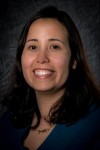 Crystal Zermeno, Director of Electoral Strategy, is a thirteenth generation Tejana and was part of the first generation in her family to have the opportunity to attend a four-year university. For 20 years she has been in labor, political and community organizing. She got her start on the Justice for Janitors campaign in California and has worked on electoral campaigns in California, Texas and New Mexico. She is the architect of TOP's Texas electoral strategy and path to winning Texas and for seven years has been leading our electoral engagement program in the state. She is a board member for PowerPAC.org.