Brown Is the New White: 2018 and the New American Majority
Session Type(s): Panel
Starts: Thursday, Aug. 2 3:30 PM (Eastern)
Ends: Thursday, Aug. 2 4:45 PM (Eastern)
Democrats have a tremendous opportunity to win big in 2018. But they will need to abandon the myth of the "white swing-voter" and build transformative campaigns capable of expanding the electorate and tapping the New American Majority: the multiracial, multicultural, and progressive coalition of voters consisting of people of color and progressive whites. This panel will discuss strategies for 2018 and feature candidates whose campaigns have demonstrated the power of mobilizing this majority and building a truly reflective democracy.
Moderator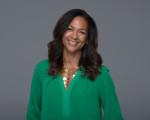 Aimee Allison is founder and president of She the People, a national network elevating the voice and power of women of color. She brings together voters, organizers, and elected leaders in a movement grounded in values of love, justice, belonging, and democracy. In 2018, Ms. Allison was one of the primary architects of the "year of women of color in politics."
In April 2019, she convened the first presidential forum for women of color, reaching a quarter of the American population. A democratic innovator and visionary, Ms. Allison leads national efforts to build inclusive, multiracial coalitions led by women of color. She leverages media, research and analysis to increase voter engagement and advocate for racial, economic and gender justice.
Her writing has appeared in the New York Times, The Hill, Essence, Teen Vogue and Newsweek. In the early 1990's, Ms. Allison earned a rare honorable discharge from the U.S. Army as a conscientious objector and works today to support courageous, moral leadership.
Aimee Allison holds a B.A. and M.A. from Stanford University. Author of Army of None, she has appeared in hundreds of outlets including MSNBC, CNN, the Washington Post, Associated Press and NPR.
She is building a political home for a million women of color, nationally and in battleground states. She was featured in Politico's 2019 Powerlist.
Other sessions: Opening Keynote with Cory Booker, Chokwe Lumumba and more, Friday Keynote: "Hidden Figures" Panel Discussion plus remarks from Sen. Kamala Harris and Sen. Elizabeth Warren
Panelists
Paulette Jordan is a progressive state legislator running for Governor of Idaho on a clear platform of affordable health care, atural Resources, and Transportation Committee for the National Caucus of Native American State Legislators, is a member of the Idaho Advisory Committee to the U.S. Commission on Civil Rights. If elected, she would be the first Native American Governor in history. As one of 11 Democrats in a 70-member House of Representatives, Paulette is running for Governor of Idaho to fight back against the supermajority that is working against families in Idaho and ensure that all Idahoans have access to affordable healthcare and the opportunity to earn a proper living wage. Paulette's progressive platform also prioritizes defending LGBT folks against discrimination and enacting legislation to legalize marijuana as a step toward criminal justice reform. If elected governor, Paulette would spearhead the progressive movement to take back the state of Idaho from conservative corporate interests and give Idahoans the tools they need to improve their quality of life and thrive for years to come.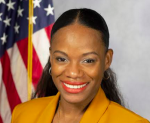 Born and raised in the Mon Valley, Summer Lee is a dedicated organizer, attorney, and progressive state legislator. A proud alum of Woodland Hills public schools, Summer grew up in North Braddock and Swissvale before graduating from Penn State and Howard University School of Law, where she focused on civil rights and social justice advocacy. She worked as labor organizer, joining the Fight for $15 to increase the minimum wage, and lead voter mobilization efforts for the Pennsylvania Democratic Party. In 2017, after repeated incidents of violence from police and school administrators against local students, Summer spearheaded a successful write-in initiative that transformed the local school board. In 2018, at the urging of her neighbors, Summer threw her hat in the ring for State House – taking on a 20-year incumbent, doubling voter turnout, and winning with over 67%of the vote. She also made history, becoming the first Black woman from Western Pennsylvania ever elected to the legislature. Throughout her time in office, Summer has been a voice for working families, and a champion for sustainable jobs, environmental justice, police accountability, reproductive rights, immigration rights, and gender and racial equity. She is a tireless advocate for workers' rights, unions, the right to organize, and the fight for a liveable wage. In 2022, Summer was elected to the US House of Representatives for Pennsylvania's 12th District, becoming the first Black woman ever elected to Congress from Western Pennsylvania.
The Honorable Chokwe Antar Lumumba, Esq. is the son of two life-long community activists—the late Mayor Chokwe Lumumba and Nubia Lumumba. Throughout his life and career, he has maintained a consistent presence in community projects and displayed a genuine commitment to justice. Attorney Lumumba began his community work early on—serving as co-director of the Malcolm X Grassroots Day Camp and acting as an assistant coach for the Jackson Panthers Basketball Organization. He received his Bachelor of Arts degree in 2005 from Tuskegee University where he served as president of both the Pi Sigma Alpha Political Science Honor Society and the Tuskegee Political Science Association. As an undergraduate, Attorney Lumumba also represented the institution on a national level as a member of the Tuskegee Bio-Ethics Debate Team and was honored as the 2005 Gwendolyn M. Patton Student Scholar Activist.
Attorney Lumumba earned his juris doctorate and a certificate in sports & entertainment law from Thurgood Marshall School of Law at Texas Southern University in Houston, Texas in 2008. After law school, he immediately returned to Jackson, Mississippi and began his work as a junior associate at Lumumba, Freelon, & Associates. Within a year, he was promoted to managing attorney and took on responsibilities pertaining to personnel and daily operations in addition to his challenging case load. He also litigated criminal and civil cases and represented various sports and entertainment clients for the firm. His dedication to justice and commitment to community is further demonstrated by the numerous pro bono cases he undertook for clientele who struggled to afford legal services yet deserved justice and adequate representation all the same. He is a member of the Mississippi Bar Association as well as the Magnolia Bar Association. In 2013, he launched his own firm—Lumumba & Associates—a firm "Dedicated to Community. Invested in Justice."
Attorney Lumumba's deep-seated commitment to his community expands beyond his career.
As a founding member of the Mississippi Human Rights Collective, he co-organized the "Stand Up to Take It Down" rally at the State capitol to support the removal of the confederate insignia from the Mississippi State flag. He currently serves as the media representative of the Coalition for Economic Justice and is an active member of the Malcolm X Grassroots Movement. His talent for organizing has been a vital component to previous city elections. Over the past several years, he has served as the media chairperson for both the Jackson Ward 2 People's Assembly and the late Mayor Lumumba's Ward 2 City Councilman campaign. Attorney Lumumba also acted as a campaign coordinator for his father's successful bid for Mayor in 2013 and was instrumental in co-crafting The People's Platform.
Evincing his commitment to the progress and development of Jackson, Attorney Lumumba extended his legal services to protect the election of the first black sheriff in Hinds County and, at the request of the late Mayor Lumumba, served on a board organized to respond to the challenges of the Farish Street Development project.
In 2017, Attorney Lumumba defeated nine other viable candidates in the Democratic primary for mayor with a total of 55% of the vote. He went on to win the city's general election by 93% on June 6, 2017. As Mayor, he has been recognized as one of Mississippi's Top 50 Most Influential Leaders and was named one of the 100 Most Influential African Americans of 2017 by the Root.
Attorney Lumumba is a faithful member of Free Christian Ministries and serves on the church's leadership team. His lifelong objective is to continue to struggle on behalf of oppressed peoples worldwide, so that they may eventually obtain the self-determined lives they so justly deserve. He firmly supports the concepts of community and family and the belief of the community as a family and pledges to do all that he can to make that concept live.
Other sessions: Opening Keynote with Cory Booker, Chokwe Lumumba and more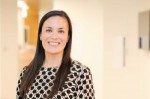 Gina Ortiz Jones is a first-generation American, and grew up in San Antonio, TX. She is an Iraq War veteran, and she served as a U.S. Air Force intelligence officer under "Don't Ask, Don't Tell". Gina advised on intelligence operations in Latin America and Africa, and would later advise on economic and national security issues in the Executive Office of the President. Gina is running for Congress to ensure that our most vulnerable still have the opportunity to become our most promising.