Nuts and Bolts 4.0: From the Bottom Up!
Session Type(s): Panel
Starts: Friday, Aug. 3 2:00 PM (Eastern)
Ends: Friday, Aug. 3 3:15 PM (Eastern)
Nuts & Bolts represents a longstanding series on Daily Kos built around the development of successful small campaigns. While the series focuses on state and local races, Nuts & Bolts has also been used as a point of reference by federal candidates. Join us for a panel heavy on Q&A about what makes for great campaigns, how to build a campaign that wins, and humorous stories from the last election cycle that inform the next cycle.
Moderator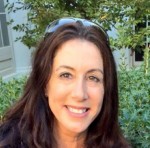 Attorney, author, and advocate Christine Pelosi has a lifetime of grassroots organizing and public policy experience. A volunteer in politics since the stroller, Christine conducts leadership boot camps based on her books Campaign Boot Camp: Basic Training for Future Leaders and Campaign Boot Camp 2.0.
A partner at IMPACTfirm.org, Christine holds a JD from UC Hastings and a BSFS from Georgetown. She has served as prosecutor in San Francisco, special counsel in the Clinton-Gore administration, and chief of staff on Capitol Hill. Currently serving as California Democratic Party Women's Caucus Chair, she is a former executive director of the state party, led its Platform Committee for thirteen years, and has been elected 6 times to the Democratic National Committee, where she cofounded the DNC Veterans and Military Families Council. An avid baseball fan, Christine serves on the San Francisco Giants Community Fund board of directors. She is married to Emmy-nominated filmmaker Peter Kaufman; their daughter Isabella was born in 2009, and has traveled with mom to over 30 states and 3 foreign countries as Christine organizes for Democrats and democracy.
Panelists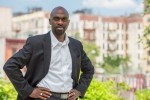 Michael Alexander Blake is born and raised in The Bronx, New York and a son of Jamaican Immigrants, whose father was an 1199SEIU maintenance supervisor and mother is a retired manufacturer.
Michael is a second term Assembly Member in the New York State Assembly representing the 79th District in The Bronx, New York comprised of the Morrisania, Melrose, Concourse Village, Belmont, East Tremont and Crotona Park neighborhoods in the South Bronx.
Blake continues to successfully implement his "3,2,1" vision focused on Economic Development, Education and Equity. Michael has helped lead the efforts to create the first and still only statewide My Brother's Keeper education program in the country, now totaling more $56 million in three years. Moreover, Blake helped lead the charge to Raise The Age of criminal responsibility so that 16 and 17 year olds are not tried as adults in criminal court, increase funding for New York City public housing, continue to fund Diversity in Medicine medical scholarships, and had his signature piece of legislation signed into law – now Small, Minority and Women-owned Business Enterprises with less than 300 employees who contract with New York state get paid in 15 days instead of 30.
Blake is also a Vice Chair at Large of the Democratic National Committee helping lead efforts in engaging with millennials, communities of color, local elected candidates and training. Blake has traveled to 30 states since the DNC election in February 2017 ranging from candidate trainings to mobilizing base communities across the country.
Blake is a national Honorary Co-Chair of the New Leaders Council, which has trained more than 7,000 millennials in progressive policies and political organizing. Blake is a licensed minister in the United Methodist Church and African Methodist Episcopal church. Michael is an alum of the Medill School of Journalism at Northwestern University. Michael is on the board for iVOTE, served as a 2016 Resident fellow at the Harvard University Institute of Politics and recently was an advisory board member on the My Brother's Keeper Alliance.
In early 2007, Michael joined then Sen. Barack Obama's campaign as the Iowa Deputy Political Director and Constituency Outreach Director. In his 20 month campaign tenure, Blake concluded as the Michigan Deputy State Director for the general election. After the election, Blake joined the White House staff as the Associate Director of Public Engagement and Deputy Associate Director of the Office of Intergovernmental Affairs coordinating outreach to the African American, Minority and Women Business Enterprises and state and county elected official communities. Michael created the White House Urban Entrepreneurship Summit series: a series which sought to foster public, private and not-for-profit partnerships and provide strategic advice in seven cities across the nation.
Blake left the White House to serve as the national deputy director of Operation Vote for President Obama's 2012 re-election and helped expand the diverse electorate that later re- elected the president, leading to historic turnout among constituencies nationwide.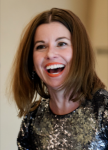 Carolyn Fiddler is the political editorial director for Courier Newsroom and is the nation's foremost expert in state politics. She writes "This Week in Statehouse Action," a newsletter that provides updates on state politics to thousands of reporters, political operatives and observers. A veteran of Virginia politics with almost two decades of experience in statehouse machinations, she deeply understands the inner workings of state legislative policymaking. She's spent her professional life working for various Democratic and progressive organizations, most recently with Daily Kos. Fiddler graduated Phi Beta Kappa from the University of Arkansas, and she received her J.D. from the College of William & Mary. She's from a small town in Virginia you've never heard of, and her comic book collection is probably bigger than yours.
Other sessions: Daily Kos Elections Q&A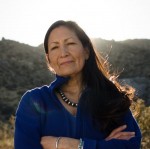 I believe New Mexico can be a place of strong, safe communities where our kids can be happy growing up, and can build a life here when they are grown.
I have a track record of standing up to Donald Trump, and I will continue to hold him and Republicans accountable. We must double down on our commitment to clean energy in New Mexico, which will create good paying jobs by harnessing the power of our natural resources. When a hardworking New Mexican wants to start or expand a small business, I want to make sure they have that opportunity. And, it's time we make smart investments in education and find real solutions that pull our kids and all New Mexicans out of poverty.
Both of my parents served in the military, and I believe we have a duty to take care of veterans. I've spent my life standing up for my community, and I'll do the same for us in Congress.
Other sessions: Race, Class, Gender and the Progressive Agenda: The Future of the Democratic Party in the Age of Trump, Indigenous Communities and the Progressive Movement, Friday Keynote: "Hidden Figures" Panel Discussion plus remarks from Sen. Kamala Harris and Sen. Elizabeth Warren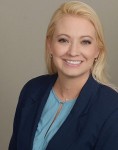 Angeliina previously worked in various clinical psychology settings supporting children in foster care, veterans, families in private practice, along with inpatient and outpatient clinics. The Lawsons moved to Kansas from California in 2011 to raise their family.
Angeliina ran a campaign for state house in 2016 in a district that was deep red and her dedication to the community brought out the highest votes ever for a progressive candidate in House District 39. Voters had someone to vote for instead of against.
After 2016 State House race and with Trump in office, she saw Pell Grants and tuition funding under attack at the Federal level that hit home. Angeliina ran for the Johnson County Community College Board of Trustees, a non-partisan race, in 2017 to help protect higher education. In a race to fill four open seats, she competed in a field of seven candidates. While significantly outspent by Republican campaigns, her commitment to grassroots organizing prevailed.
27,000 doors later, election night showed that positive work pays off, as her campaign succeeded as the top-vote getter in a county-wide race run in Johnson County, Kansas.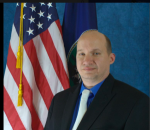 Community Organizer for Daily Kos, manager of the Nuts & Bolts of a Democratic Campaign series. A member of the Crowdsourcing the 50 State Strategy Leadership team. Chris serves as a member of the DNC. Chris is a writer, researcher, and assistant for organizations looking to build strong campaigns.