California Dreamin': A Blue State Blueprint for Progressive Resistance
Session Type(s): Panel
Starts: Saturday, Aug. 12 9:00 AM (Eastern)
Ends: Saturday, Aug. 12 10:15 AM (Eastern)
At the local, state and federal levels, California elected officials and community leaders are leading the fight against Donald Trump. They're not just blocking the current administration and mobilizing to defeat their agenda. They're also providing an alternative vision for America by modeling the power of progressive governance with important reforms on issues including immigration, health care, workers' rights, climate change, voting rights, and racial justice. Join an expert panel of political officials and advocacy leaders to discuss the lessons California has to offer on how to organize and win on progressive values, tackle our current political crisis, and cultivate the next generation of progressive leaders.
Moderator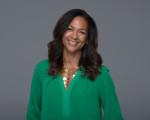 Aimee Allison is founder and president of She the People, a national network elevating the voice and power of women of color. She brings together voters, organizers, and elected leaders in a movement grounded in values of love, justice, belonging, and democracy. In 2018, Ms. Allison was one of the primary architects of the "year of women of color in politics."
In April 2019, she convened the first presidential forum for women of color, reaching a quarter of the American population. A democratic innovator and visionary, Ms. Allison leads national efforts to build inclusive, multiracial coalitions led by women of color. She leverages media, research and analysis to increase voter engagement and advocate for racial, economic and gender justice.
Her writing has appeared in the New York Times, The Hill, Essence, Teen Vogue and Newsweek. In the early 1990's, Ms. Allison earned a rare honorable discharge from the U.S. Army as a conscientious objector and works today to support courageous, moral leadership.
Aimee Allison holds a B.A. and M.A. from Stanford University. Author of Army of None, she has appeared in hundreds of outlets including MSNBC, CNN, the Washington Post, Associated Press and NPR.
She is building a political home for a million women of color, nationally and in battleground states. She was featured in Politico's 2019 Powerlist.
Other sessions: Pivoting Left: How We Win by Standing Up for Working Families and Embracing Progressive Values
Panelists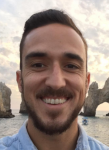 Tim Molina is the Organizing Director for Courage Campaign, a grassroots organization that fights for a more progressive California and country. As Organizing Director, Tim is in charge of mobilizing thousands of Californians on the ground, throughout the state and in Sacramento, to hold Democrats accountable to progressive priorities and the needs of everyday Californians. Before coming to Courage, Tim was at Brave New Films as their Outreach Director where he directed national campaigns around BNF's full-length documentaries and short videos, working on issues ranging from mass incarceration, workers rights, immigration, and U.S. wars. Prior to joining BNF, Tim worked with MoveOn.org as a National Field Organizer, where he oversaw over 1 million MoveOn members in CA, HI, and AK. Tim started his organizing career as a Labor Organizer with SEIU Local 1021 based out of San Francisco. Originally from Los Angeles, Tim is currently based in Sacramento.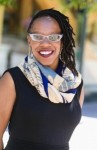 Lateefah Simon is the President of Akonadi Foundation, which nurtures movement building to advance racial justice in Oakland. A nationally recognized advocate for civil rights and racial justice, Lateefah brings over 20 years of executive experience advancing opportunities for communities of color and low-income communities in the Bay Area. Prior to joining Akonadi, she served as Program Director for the San Francisco-based Rosenberg Foundation; there, she led the launch of the Leading Edge Fund to seed, incubate and accelerate bold ideas from the next generation of progressive movement leaders in California.
Lateefah previously served as Executive Director of the Lawyers' Committee for Civil Rights of the San Francisco Bay Area, where she revamped the 40-year-old organization's structure and launched successful community-based initiatives, including the Second Chance Legal Services Clinic. Lateefah's advocacy for juvenile and criminal justice reform, with a particular focus on young women and girls, began at the Center for Young Women's Development (CYWD) in San Francisco, now called the Young Women's Freedom Center.. At age 19, Lateefah stepped into the role of Executive Director for 11 years.
In 2016 Lateefah was elected to serve District 7 on the Bart Board of Directors, and was appointed by the Governor of California to the California State University's Board of Trustees. She has received numerous awards for her work, including the MacArthur "Genius" Fellowship, the Chronicle of Philanthropy's 40 Under 40, and the Jefferson Award for extraordinary public service. Her articles have been published in the Chronicle of Philanthropy, the San Francisco Chronicle, Time Magazine, The Guardian and more.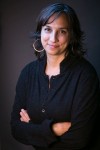 Karla is the Field Director at California Calls, where she leads their statewide organizing, capacity-building and Integrated Voter Engagement work. California Calls is also part of the Million Voters Project, a new alliance of 7 statewide networks (ACCE, APEN, CHIRLA, MIV, PICO California and Y-Vote) seeking to change the California Electorate to win lasting systemic change. Prior to California Calls, Karla worked in a variety of roles at SCOPE where she helped lead their organizing and policy campaigns. From 1994 to 1999, Karla was a union organizer with Justice for Janitors, SEIU Local 1877 in Los Angeles. Karla graduated from UCLA in 1994 with a Bachelor of Arts degree in Women's Studies.