Taming the Trojan Horse of Religious Discrimination
Session Type(s): Panel
Starts: Thursday, Jul. 16 5:15 PM (Eastern)
Ends: Thursday, Jul. 16 6:30 PM (Eastern)
For years, the progressive movement has avoided conversations about religion, leaving just a handful of progressive faith leaders to tackle the issue of how religion plays out in the public sphere. This fundamentally flawed strategy has set the stage for right-wing organizations to legislate discrimination against LGBTQ folks, women, poor people and immigrants under the guise of religion. All progressives should be concerned about the attempt to use faith as a trojan horse for discrimination, and this panel will tackle some out-of-the-box ways to fight back.
Moderator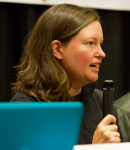 Heather joined GetEQUAL in May 2010. Prior to her work with GetEQUAL, Heather was the Chief Operating Officer at the New Organizing Institute, overseeing operations and expanding programs. Heather has also worked with organizations such as mySociety in the U.K. and with Idealist.org in the U.S., always focused on building community and pushing for tangible social change. A native of Lexington, KY, Heather holds a Bachelor of Arts degree in religion/philosophy from Berry College in Rome, GA, and a Master of Divinity degree from Wake Forest University Divinity School in Winston-Salem, NC.
Other sessions: Keynote: A 2015 Progress Report
Panelists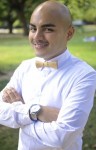 Strategist, politico and coalition builder Gregory Cendana is the first openly gay and youngest-ever Executive Director of the Asian Pacific American Labor Alliance and Institute for Asian Pacific American Leadership & Advancement. He also serves as the Chair of National Council of Asian Pacific Americans, as Treasurer for the Labor Coalition for Community Action and is the youngest General Board member of the AFL-CIO. Gregory has been named one of Washington DC's most influential 40-and-under young leaders, one of the 30 Most Influential Asian Americans Under 30 & the "Future of DC Politics". Previously, he served as President of the United States Student Association (USSA), where he played an integral role in the passage of the Student Aid & Fiscal Responsibility Act and Healthcare & Education Reconciliation Act. In his spare time, Gregory enjoys singing karaoke, choreographing dances and trying to cook. Be a part of his journey by following him on twitter at @GregoryCendana.
Other sessions: Mass Employment, Not Mass Incarceration, Love is a Revolutionary Act: Using Culture to Shift Narratives in Communities of Color, Building Black-Brown Coalitions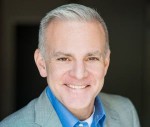 Bobby Clark serves as Vice President of Programs and Communications at the Gill Foundation, where he oversees the foundation's strategic communications efforts and grantmaking to promote equal opportunity for LGBT people.
Prior to joining the Gill Foundation, Bobby helped found and lead ProgressNow, a network of progressive communications and advocacy organizations with affiliates in 21 states. Under his leadership, the network grew to a dozen states and generated thousands of stories in state and national media, while cultivating a network of nearly 3 million grassroots members and activists.
Previously Bobby served as one of the earliest staff members on Howard Dean's presidential campaign, launching the campaign's groundbreaking Internet effort and helping pioneer its innovative use of social media to build the campaign into a national movement. Bobby also led the development of the social networking platform ultimately used by Barack Obama's presidential campaign to power its website.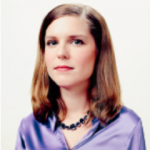 Erin Matson is Co-Founder and Co-Director of Reproaction. A longtime organizer, writer, and leader for women's equality, she previously served as Action Vice President of the National Organization for Women as well as Editor at Large for Rewire. She lives in Arlington, Virginia, and serves on the board of NARAL Pro-Choice Virginia Foundation.