Building Black-Brown Coalitions
Session Type(s): Panel
Starts: Saturday, Jul. 18 11:30 AM (Eastern)
Ends: Saturday, Jul. 18 12:45 PM (Eastern)
A series of highly publicized tragic deaths involving law enforcement have sparked national outrage and vibrant activism, as well as critical racial justice organizing to address widespread racial discrimination and institutional inequalities. At the same time, Latino and immigrant communities cope with arbitrary divisions among those who will benefit from executive action and others who are further criminalized and remain at risk of deportation. Join us for an honest, dynamic discussion about advancing racial justice, civil rights, immigration reform and economic equality.
Moderator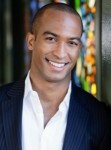 A native Chicagoan, Warren received his B.A. from the University of Illinois and his M.A. and Ph.D. from Yale University. He has been a Post-Doctoral Scholar and Visiting Faculty at the Harris School of Public Policy at the University of Chicago, and has received research fellowships from the Ford Foundation, CUNY, the University of Notre Dame and the Russell Sage Foundation. He has also worked with several national and local organizations including the Leadership Conference on Civil Rights, American Rights at Work, AFL-CIO, UNITE-HERE, SEIU, UFCW, Steelworkers, NGLTF Policy Institute, and Jobs with Justice. He currently serves on the boards of the Applied Research Center, Center for Community Change, and Columbia Law School's Center for Social and Institutional Change.
Panelists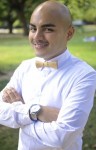 Strategist, politico and coalition builder Gregory Cendana is the first openly gay and youngest-ever Executive Director of the Asian Pacific American Labor Alliance and Institute for Asian Pacific American Leadership & Advancement. He also serves as the Chair of National Council of Asian Pacific Americans, as Treasurer for the Labor Coalition for Community Action and is the youngest General Board member of the AFL-CIO. Gregory has been named one of Washington DC's most influential 40-and-under young leaders, one of the 30 Most Influential Asian Americans Under 30 & the "Future of DC Politics". Previously, he served as President of the United States Student Association (USSA), where he played an integral role in the passage of the Student Aid & Fiscal Responsibility Act and Healthcare & Education Reconciliation Act. In his spare time, Gregory enjoys singing karaoke, choreographing dances and trying to cook. Be a part of his journey by following him on twitter at @GregoryCendana.
Other sessions: Taming the Trojan Horse of Religious Discrimination, Mass Employment, Not Mass Incarceration, Love is a Revolutionary Act: Using Culture to Shift Narratives in Communities of Color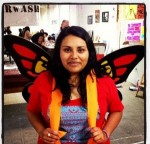 Neidi Dominguez is currently the Director of Worker Centers Partnerships and Deputy Director of Community Engagement at the AFL CIO. She migrated to the United States at the age of nine with her mother and younger sister. In 2008, she graduated from the University of California, Santa Cruz. She served as a strategic campaign coordinator for the CLEAN Carwash Campaign in Los Angeles. She has also been a key organizer in the undocumented immigrant youth movement and lead a victorious campaign to win Deferred Action for Childhood Arrivals, DACA in 2012.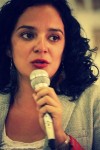 Marisa Franco is the #Not1More campaign director. With family hailing from the mining towns of Sonora, Mexico, Franco was born in Guadalupe, Arizona. Marisa organized with low and no-wage Black and Latina/o workers with POWER in San Francisco where she co-wrote the book Towards Land, Work and Power. In New York, she was part of the trailblazing campaign to win the first Domestic Worker Bill of Rights and was a founding member of the National Domestic Workers Alliance. Franco returned to AZ in the wake of SB1070, and subsequently joined the staff of the National Day Laborer Organizing Network where she helped lead national campaigns to stop deportations and turn the tide on the criminalization of migrants. She's a regular contributor to MSNBC, Fox News Latino and other outlets and is the co-author of How we Make Change is Changing: Open Source Campaigns for the 21st Century.
Other sessions: The Evolution of Immigrant Rights: From Political Empowerment to Progressive Change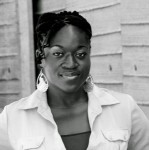 Tia Oso is the National Coordinator of the Black Immigration Network and former Arizona Organizer for the Black Alliance for Just Immigration (BAJI). BAJI provides the African American community with a progressive analysis and framework on immigration that links the interests of African Americans with Black immigrants and other immigrants of color. A dynamic social justice leader, Ms. Oso has organized campaigns such as "Not in Our State" and "PHX For Trayvon" mobilizing thousands of advocates for various issues in the public interest. A member of several non-profit boards, Tia serves as co-chair and founding member of the Arizona Black/Brown Coalition. An experienced Community Engagement professional specializing in Social Change initiatives, Ms.Oso is a firm believer in the ability of everyday people to become change-makers for social and economic justice.