Love is a Revolutionary Act: Using Culture to Shift Narratives in Communities of Color
Session Type(s): Panel
Starts: Thursday, Jul. 16 12:00 PM (Eastern)
Ends: Thursday, Jul. 16 1:15 PM (Eastern)
Shifting hearts and minds is one of the core principles of community organizing. But how do you do it well? Art and storytelling can be fantastic tools for culture shifting and moving the political paradigm, especially in communities of color. This panel will look at a radical walking tour, essays at the intersection of race and love, photo series, visual art at protests and sci fi POC stories that can all create an empowering political space.
Moderator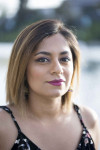 Tanzila "Taz" Ahmed is a political strategist, storyteller, and artist based in Los Angeles. She creates at the intersection of counternarratives and culture-shifting as a South Asian American Muslim 2nd-gen woman. She's turned out over 500,000 Asian American voters, recorded her #GoodMuslimBadMuslim podcast at the White House and makes #MuslimVDay cards annually. Her essays are published in the anthologies Pretty Bitches, Whiter, Good Girls Marry Doctors, Love Inshallah, and numerous online publications. In Spring 2019 she was UCLA's Activist-in-Residence at the Institute on Inequality and Democracy and in 2016 received an award from President Obama's White House as a Champion of Change in Art and Storytelling.
Panelists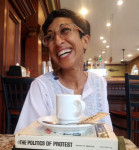 Sabiha Basrai is co-owner of Design Action Collective in Oakland, CA — a graphic design and web development shop dedicated to serving social justice movements with strategic media tools. She has been working as a graphic designer for nonprofits and activist organizations for the last 20 years. She is a coordinator for the Alliance of South Asians Taking Action — a San Francisco Bay Area all-volunteer group working to educate, organize, and empower Bay Area South Asian communities to end violence, oppression, racism and exploitation within and against our diverse communities. Sabiha is also a member of the Center for Political Education's Advisory Board and a part-time faculty member in the University of San Francisco's Department of Art & Architecture.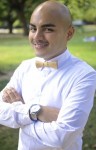 Strategist, politico and coalition builder Gregory Cendana is the first openly gay and youngest-ever Executive Director of the Asian Pacific American Labor Alliance and Institute for Asian Pacific American Leadership & Advancement. He also serves as the Chair of National Council of Asian Pacific Americans, as Treasurer for the Labor Coalition for Community Action and is the youngest General Board member of the AFL-CIO. Gregory has been named one of Washington DC's most influential 40-and-under young leaders, one of the 30 Most Influential Asian Americans Under 30 & the "Future of DC Politics". Previously, he served as President of the United States Student Association (USSA), where he played an integral role in the passage of the Student Aid & Fiscal Responsibility Act and Healthcare & Education Reconciliation Act. In his spare time, Gregory enjoys singing karaoke, choreographing dances and trying to cook. Be a part of his journey by following him on twitter at @GregoryCendana.
Other sessions: Taming the Trojan Horse of Religious Discrimination, Mass Employment, Not Mass Incarceration, Building Black-Brown Coalitions