Mass Employment, Not Mass Incarceration
Session Type(s): Panel
Starts: Friday, Jul. 17 7:30 PM (Eastern)
Ends: Friday, Jul. 17 8:45 PM (Eastern)
In October 2013, the United States incarceration rate was the highest in the world. While the US has only 5 percent of the world's population, it houses over 25 percent of the world's prisoners. With more than 2.3 million people currently incarcerated and millions more affected by the system, the labor movement has decided to join forces with criminal justice advocates and the formerly incarcerated to take on the unfair system that privatizes prisons, locks millions of people from the job and housing market, and creates second class citizenship. Join this panelist of experts to hear about recent victories in California, how organizations and unions are combatting the issue and what we can do on the local level to decrease incarceration rates.
Moderator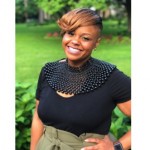 Carmen Berkley currently serves as the Managing Director for Planned Parenthood Action Fund. Over 15 years of experience, Carmen has served as the President of the United States Student Association, Field Director at NAACP and Choice USA, Digital Strategist at AFSCME, Executive Director at the Generational Alliance, and most recently Director of Civil, Human and Women's Rights at the AFL-CIO, where she led an effort to develop a racial justice and criminal justice platform for the labor movement, and la large scale effort to build the electoral capacity of people of color and women. Carmen is the a co-host and producer on WPFW FM, shes been seen as a political commentator on MTV and TVOne, and she is frequently quoted and writes for magazines and blogs. She is on the Board of Directors for Congressional Black Caucus Institute, Advocates for Youth and the League of Young Voters.
Other sessions: Women Leading the Labor Movement, Raising Wages is Common Sense Economics (sponsored panel), Labor and Worker Organizing Caucus
Panelists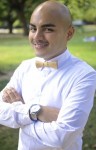 Strategist, politico and coalition builder Gregory Cendana is the first openly gay and youngest-ever Executive Director of the Asian Pacific American Labor Alliance and Institute for Asian Pacific American Leadership & Advancement. He also serves as the Chair of National Council of Asian Pacific Americans, as Treasurer for the Labor Coalition for Community Action and is the youngest General Board member of the AFL-CIO. Gregory has been named one of Washington DC's most influential 40-and-under young leaders, one of the 30 Most Influential Asian Americans Under 30 & the "Future of DC Politics". Previously, he served as President of the United States Student Association (USSA), where he played an integral role in the passage of the Student Aid & Fiscal Responsibility Act and Healthcare & Education Reconciliation Act. In his spare time, Gregory enjoys singing karaoke, choreographing dances and trying to cook. Be a part of his journey by following him on twitter at @GregoryCendana.
Other sessions: Taming the Trojan Horse of Religious Discrimination, Love is a Revolutionary Act: Using Culture to Shift Narratives in Communities of Color, Building Black-Brown Coalitions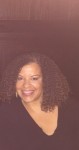 Naomi Walker serves as an Assistant to the President at the American Federation of State, County and Municipal Employees (AFSCME), which is the nation's largest and fastest growing public services employees union with more than 1.6 million working and retired members. In her role on the executive team, she is responsible for coordinating AFSCME's strategic partnerships in order to build power for working families.
Prior to joining AFSCME, she served as the Director of State Government Relations and Deputy Director of the Government Affairs Department for the AFL-CIO, where she coordinated state issue campaigns on a variety of issues, including fighting back anti-worker legislative attacks, exposing profitable corporations like Wal-Mart that shift their health care costs onto state taxpayers; stopping the export of American jobs; and fighting for affordable health care for working families.
Walker received her Bachelor's Degree in Public Policy Studies from Duke University.
Other sessions: Unions as the Answer to the Defining Issue of our Time (sponsored panel)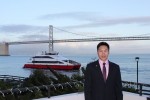 Eddy Zheng has a passion and lifelong commitment to serving high need youth and communities d in the greater San Francisco Bay Area. He has worked with the Community Youth Center of San Francisco, leading the organization's violence prevention efforts. In 2007, Eddy led a book project which culminated in the publication of "Other: An Asian and Pacific Islander Prisoners' Anthology." He is a mayoral appointee of the San Francisco Southeast Community Facility Commission, and sits on the board of directors for the Chinatown Community Development Center and Chinese for Affirmative Action. He is the co-chair for the Asian Prisoner Support Committee, the host organization for his Open Society Soros Justice Fellowship. Eddy is currently the subject of the soon to be released documentary, "Breathin' The Eddy Zheng Story."