Reclaiming Media in the New Dawn of Black Liberation
Session Type(s): Panel
Starts: Saturday, Jul. 18 4:30 PM (Eastern)
Ends: Saturday, Jul. 18 5:45 PM (Eastern)
Telling our stories to a wide audience is critical to changing narratives about race and racism and advancing policy change. Where traditional media outlets can be fickle, negligent or outright hostile, social media has often stepped up to fill the void, from #HoodiesUp to #Pointergate. Join us for a panel on using traditional, alternative and social media successfully to change narratives on racial justice issues. We'll discuss how we can create media that better represents and advances the needs of social movements and communities of color.
Moderator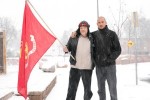 "Anthony Newby is a North Minneapolis community organizer and social change advocate currently working with Neighborhoods Organizing for Change. A longtime Real Estate entrepreneur, his inside perspective on the Bank and financial world has helped in the unique success of Occupy Homes MN. Anthony also has extensive experience in disaster relief, having helped to create a highly touted social media platform to deliver aid in the wake of a tornado that devastated Minneapolis' most undeserved neighborhood in 2011. His desire to place a solid focus on the human component of the financial crisis has helped make the Homes work in Minnesota one of the most compelling organizational models in the country."
Other sessions: Creative Disruption: Culture Jamming, Subversive Actions and Media Tactics for a 2.0 World
Panelists
Ciara Taylor is the co-founder and Director of Political Consciousness for the Dream Defenders. The Dream Defenders is an uprising of communities in struggle, shifting culture through transformational organizing.
Ciara previously served the Southern Poverty Law Center as the Community Outreach Liaison for Juvenile Justice and as the state Voter Registration Coordinator for the League of Women Voters.
Other sessions: #AskaSista: Black Women Muse on Politics and Pop Culture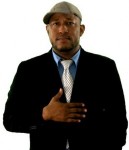 Elon James White is a Brooklyn-based comedian, writer and creator of the award-winning web series This Week in Blackness, a satirical look at race, politics and pop-culture in a so-called "post-racial" America and the award winning podcast Blacking it Up! White has been a featured commentator on MSNBC's The Melissa Harris Perry Show, VH1's "Black to the Future", "The Great Debate" and HLN's "The Joy Behar Show." His commentary on race and politics has been featured on CNN.com, Daily Kos, The Huffington Post, Giant Magazine, Salon, Alternet & The Root. Praised as "The perfect comedian for the Obama era, talking race while exploding racial stereotypes" by Dr. Melissa Harris-Perry on Politco.com & as "Precise, thought provoking and hilarious" by Daily Show creator Lizz Winstead, White continues to win accolades from critics, academia and audiences alike
Other sessions: TWiB! Party on Friday night!
Dara M Wilson is a writer, producer and tech nerd/Googler hailing from San Francisco, California. She's a TWiB! Media Fellow where she is a regular guest host on the TWiB! Prime podcast, host of Next Big Thing with Courtney & Dara, and frequent video contributor for Musicians @ Google, The Black Googler's Network. and Google Play. A Harvard University grad, Dara's 9-5 background is in eCommerce Merchandising and Customer Marketing. Right now, she's most interested in inspecting and discussing the shift from Tech to Creative she sees in her Bay Area peers, and exploring the vast and unique aspects of the African Diaspora.