From Underdog to Top Dog: Organizing for Impact While Small and Mighty
Session Type(s): Panel
Starts: Saturday, Jul. 19 11:00 AM (Eastern)
Ends: Saturday, Jul. 19 12:15 PM (Eastern)
Listen, we know everyone wants to nerd out about list sizes, email tests, and unsubscribe rates. And let's be honest: a lot of the assumptions about successful online organizing focuses heavily on growing massive lists. But what if your organization doesn't have 8 million members—or even 8,000? What if you don't have unlimited resources to run unlimited tests? Don't fret! Because even if you're a small dog, you can still hunt. Hear from organizers who have run campaigns with small petitions, moved nimbly with a staff of three, and built connections that grew networked power between online and offline groups.
Moderator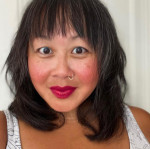 PaKou Her entered the world of digital advocacy and campaigns in 2010 when she joined the MoveOn field team. She has also held Campaigner and Director positions at 18MillionRising, and was a Senior Campaigner at Ultraviolet. At ParentsTogether, PaKou has leveraged cultural campaign strategies to activate members, innovate on tactics, grow membership, and amplify parent voices. She also has 25+ years of antiracism organizing and training experience.
Other sessions: Try this at Home! Tips and Lessons for Building a Racially Diverse Movement
Panelists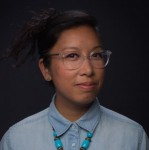 C. M. Samala (known simply as Samala) is widely-recognized community builder and entrepreneur with expertise in using culture, technology and new media as organizing tools. As founding director of 18MR, Samala and her team established America's first national civil rights organization for Asian Pacific Americans in the digital era — launching groundbreaking online vehicles for civic engagement, producing ways to leverage new media for social change, and building voice and power for the country's fastest growing demographic. Her work building 18MR has been featured at the White House and in major media outlets like Forbes, The New Yorker, Washington Post, Wall Street Journal, and the Guardian. Samala also co-founded one of the first global distribution networks for mobile art in 2008. The platform helped over 500 artists (including Shepard Fairey, Justin Bua, David Choe, and Apex) reach mobile devices in the United States, India, China, Russia, Eastern Europe, South & Central America, and the Middle East.
Samala is an alumna of the Wharton, Annenberg and Design Schools of the University of Pennsylvania with degrees in Economics and Communications, and concentrations in Marketing, Management and Design. She was a member of The Story of Stuff Project's founding team as Director of Online Strategy & Media, proudly served as Wiser.org's Board Chair, and is a DJ holding down an 9-year strong residency in San Francisco. Samala is a creative and a technologist that believes in the powers of fun, socialized technologies, and Hyphenated Americans.
Nelini Stamp is the National Organizing Director at the Working Families Party. She works with volunteer leaders across the country to build local progressive infrastructure. Nelini joined the New York Working Families Party staff in 2008; door knocking and field organizing for a variety of electoral campaigns across New York State. Since then, she has been deeply involved in social movement work around economic and racial justice across the country. She worked on the ground at Occupy Wall Street to help bridge the gap between labor, community- based organizations and Occupy activists. Afterward, Nelini co-created the Freedom Side and co-founded Dream Defenders in Florida, which organizes and trains youth in non-violent civil disobedience, civic engagement, and direct action. Lately, as a co-builder of WFP's Resist Here project, which launched #ResistTrumpTuesdays, she has been chasing Senator Schumer around to make sure he stands up to Trump. You can often find her leading marches, rallies and mic-checking at direct actions.
Other sessions: Student Debt Caucus, Student Debt and Wall Street: How Finance is Taking a Growing Share of Higher Education Spending and What We Can Do About It, Headline Risk and Social Cost: Hitting the 1% Where it Hurts