Try this at Home! Tips and Lessons for Building a Racially Diverse Movement
Session Type(s): Panel
Starts: Saturday, Jul. 19 3:00 PM (Eastern)
Ends: Saturday, Jul. 19 4:15 PM (Eastern)
Room: 140 C
We all know that the online organizing space often scores an epic fail when it comes to diversity—especially racial diversity. But there are a handful of awesome things folks are *actually* doing about it. Even better, we are getting results. Join the conversation as panelists from NOI's Black Roots, SumOfUs' Rising Voices Fellowship, 18 Million Rising, and Berim share their stories. You'll have everything you need to try this at home.
Moderator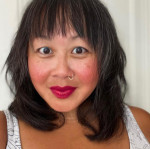 PaKou Her is Campaign Director at 18MillionRising, an unprecedented Asian American Pacific Islander online organizing and civic engagement organization that leverages technology and social media to build power and community. Prior to her role at 18MR, she spent 15 years as an antiracism organizer, followed by nearly two years as a field organizer with MoveOn.org. She is also principal of Tseng Development Group, a firm that provides consulting, training, and coaching on antiracist/anti-oppressive leadership development, organizational growth, and systems change. Born and raised in the Midwest, PaKou takes great pride reppin APIs living in the nation's midsection. Some of her favorite non-campaigning activities include entertaining two young daughters, squeezing in occasional adult-only evenings with her spouse, chasing culinary adventures, and dreaming about reviving a long-lost singing career.
Other sessions: From Underdog to Top Dog: Organizing for Impact While Small and Mighty
Panelists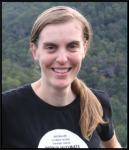 SumOfUs.org's Executive Director and Founder, Taren Stinebrickner-Kauffman, is a dual Australian-American citizen. She has experience with online organizing on four continents and at the global level, including at Avaaz.org, GetUp.org.au, and the AFL-CIO. She was born in Australia, currently lives in New York City and enjoys reading science fiction and playing ultimate frisbee for fun.
Other sessions: Living Our Values: Building the Movement We Deserve, Everything You Need to Know to Run a Progressive Startup You Learned at this Panel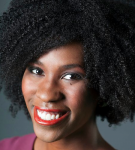 Bridget Todd (she/her) got her start teaching courses on writing and social change at Howard University.
Since then, she's trained human rights activists in Australia, done strategy for organizations like Planned Parenthood, the Women's March, and MSNBC, and ran a training program for political operatives the Washington Post called "the Hogwarts of the Democratic Party."
Formerly, Bridget explored feminist activism on the podcast Stuff Mom Never Told You and produced a global salon with AFROPUNK, a music and culture festival, to where she hosted folks like Angela Davis, Ava Duvernay, and #MeToo creator Tarana Burke.
She founded Unbossed Creative, a media company that makes podcasts and other digital content to push the needle on social change. Her critically acclaimed podcast, There are No Girls on the Internet, debuted on iHeartRadio on July 7th.