U.S. Foreign Policy, The Pentagon Budget, and Militarized Police in America
Session Type(s): Panel
Starts: Thursday, Jul. 13 2:30 PM (Central)
Ends: Thursday, Jul. 13 3:30 PM (Central)
Room: Continental B
We are sadly too aware of violent interactions with the police, especially in communities of color, yet rarely acknowledge the role the Pentagon Budget plays in domestic police violence. As law enforcement agencies ramp up purchases of military weapons and equipment and local police adopt aggressive military tactics, the lethality of confrontations with police has intensified. The bloated Pentagon Budget drives excessive militarism abroad and on the US border, which exacerbates racism in U.S. foreign policy driven by special interests seeking to profit from war. Our panel will convene Chicago activists and national budget and policy experts to draw a clear line from the Pentagon Budget to militarized policing at home and racism worldwide.
Moderator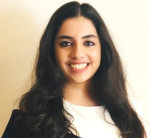 Mariam Malik leads the Congressional Progressive Caucus Center's (CPC Center) foreign policy program. The CPC Center is 501(c)3 non-profit organization that works to create people-centered policies and build up the progressive movement. Mariam's foreign policy work at the CPC Center includes working with movement partners, grassroots leaders, and researches on topics such as the bloated Pentagon Budget, U.S. arms sales, the war in Yemen, the Iran Nuclear Deal, sanctions on Afghanistan, Iran, Cuba, Venezuela, and other countries, nuclear policies and disarmament, and other topics. Prior to joining the CPC Center she worked in Congress at the Committee on House Administration. Prior to that she worked in the British House of Commons for a Member of Parliament on various issues such as women's rights, Brexit, the war in Yemen, and funding for the NHS. She received her Bachelor's of Art in Political Science from the University of Kentucky and her Master's of Science in European Union Politics from the London School of Economics and Political Science.
Panelists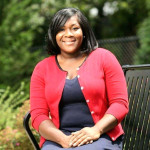 Keyanna Jones is a Political and Social Justice Activist and Community Organizer, who is a staunch advocate for quality, affordable childcare and equity in education. She currently works with Community Movement Builders to educate, engage and empower the Black Community in Atlanta, Georgia. She is an ordained minister and proprietor of E Equals MC Squared Educational Services, LLC, where she works as a Homeschool Curriculum Consultant, IEP Advocate and German Translator. Keyanna is the wife of Jerrod R. Moore and mother to their 5 unique and extraordinary children.
State Senator Robert Peters has a deep passion for public service cultivated by numerous events throughout his life that left a profound impact on him and the people he cares about.
He was born in 1985 deaf and with a massive speech impediment. His biological mother was addicted to drugs and alcohol, and his adopted mother and father were a social worker and a civil rights lawyer, respectively. He is a proud South Sider and an even prouder Chicagoan and still resides in the Hyde Park neighborhood.
Peters began his career in community advocacy as an organizer, where he successfully fought to require Cook County judges to set affordable bail amounts for all defendants, leading to a substantial reduction in the Cook County Jail population since it took effect in July 2017.
As a state senator, Peters plans to continue advocating for public safety for all. He has helped pass several key pieces of public safety legislation including the Reimagine Public Safety Act as well as authoring the component of a larger package that ended the system of wealth based detention in Illinois.
Peters currently serves on a number of committees, including Appropriations on Public Safety and Infrastructure; Vice-Chair of Human Rights; Transportation; and Chair of Labor.