Opening Keynote featuring Mayor Brandon Johnson
Session Type(s): Plenary, Streamed Session
Starts: Thursday, Jul. 13 5:15 PM (Central)
Ends: Thursday, Jul. 13 6:45 PM (Central)
Room: International Ballroom
Join us as we kick off Netroots Nation 2023 with our opening keynote highlighting progressive leaders and organizing efforts in Chicago. You'll hear from progressive voices including Mayor Brandon Johnson; Illinois State Sen. Robert Peters; AFT President Randi Weingarten; Cook County Public Defender Sharone Mitchell, Jr.; Chicago organizer Emma Tai; Working Families Party's Maurice Mitchell; and more.

During the first half of the session, Netroots Nation and Motus Theater present a special performance as part of Motus Theater's JustUs DA Tour. In this performance, Cook County State's Attorney Kim Foxx co-reads the autobiographical monologue of Motus' JustUs monologist & Director at Women's Justice Institute Reclamation Project, Colette Payne about the impact of the criminal legal system on her and her family. The nationally-acclaimed musical duo, The ReMINDers will offer a musical response to the co-reading and the keynote.
Motus Theater, in collaboration with Fair & Just Prosecution, is touring autobiographical monologues of people who were formerly incarcerated with the offices of district attorneys across the country to inspire thoughtful dialogue on the impact the criminal legal system has on our country. The JustUs project was developed by Motus Theater in 2019 and premiered as a keynote at the National Association of Community and Restorative Justice Conference in front of 1,600 stakeholders. Since then, JustUs monologues have served as keynotes for 11 national and international conferences and have been read by law enforcement, district attorneys, DOC staff, and legislators. Motus Theater's mission is to create original theater to facilitate dialogue on critical issues of our time. Motus aims to use the power of art to build alliances across diverse segments of our community and country. The JustUs monologues were developed in collaboration with Motus Theater's artistic director, Kirsten Wilson, as part of an 18-24 week Motus monologue workshop. Learn more about JustUs tour HERE.
Then, you'll hear about the powerful organizing effort behind Brandon Johnson's mayoral campaign. How did Johnson, a progressive county commissioner who was unknown to many Chicagoans when the campaign started, build momentum to defeat Paul Vallas and become the most progressive mayor elected in the city's history?
Panelists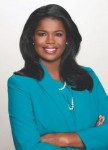 Kim Foxx is an accomplished leader, prosecutor, and advocate for children and families in Cook County. She is running to become Cook County State's Attorney to continue that work, and to restore public faith in a criminal justice system that has failed so many families. Born to a teenage mother who struggled to make ends meet, and raised on Chicago's Near North Side by her mother and grandmother, Kim's life experience has given her a deep understanding of the impact of crime, violence and poverty on our communities. She began her career as a guardian ad litem with the Cook County Public Guardian's Office and then became an Assistant State's Attorney for Cook County, where she served for 12 years. Kim served as Chief of Staff for Cook County Board President Toni Preckwinkle where she was the lead architect of the criminal justice reform agenda.
Other sessions: Women Candidates: Navigating the Threat of Dis/misinformation Campaigns
‍Brandon began his career teaching at Jenner Academy in Cabrini-Green, then at Westinghouse College Prep. He later became an organizer with the Chicago Teachers Union, defending schools from privatization and expanding access to state funding. In 2018, Brandon was elected commissioner of the 1st District of Cook County, where he led efforts to pass the Just Housing Ordinance, prohibiting housing discrimination against formerly incarcerated people. He also collaborated with colleagues to secure legal representation for immigrants facing deportation and advance recognition of Indigenous Peoples' Day. Brandon and his wife Stacie live in the Austin neighborhood, raising their children Owen, Ethan and Braedyn.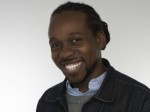 Maurice Mitchell is a nationally-recognized social movement strategist, a visionary leader in the Movement for Black Lives, and a community organizer for racial, social, and economic justice. He is currently national director of the Working Families Party.
Other sessions: All of U.S.: Organizing to Confront White Christian Nationalism and Build a Pro-Democracy Society
Motus' JustUs Project Monologist Colette Payne is an organizer, leader, student, mother, and grandmother. As the Director at Women's Justice Institute Reclamation Project, she helps engage women directly impacted by the criminal legal system, creating agents of change with solutions to end the incarceration of women and girls. In 2015, Colette joined a delegation to assess women's prisons in Illinois as the first formerly incarcerated woman in this role in the United States. Colette is living proof that change is possible.

Senator Robert Peters was born in 1985 deaf and with a massive speech impediment. His biological mother was addicted to drugs and alcohol, and his adopted mother and father were a social worker and a civil rights lawyer. He saw first hand the impact and devastation of the racist war on drugs. As he grew up, he admired the work his father did as a civil rights and criminal defense attorney, challenging wrongdoing by the police. This combined with the effect of the criminalization of addiction, inspired his work on criminal justice reform rooted in the safety, freedom, and wellness of all people. A defining moment for Peters was the Great Recession, as he struggled to find work and lost his parents within a year and a half of each other. He found his power through political organizing in solidarity with a variety of organizations in Chicago fighting for justice.
As a state senator, Peters has championed the end of cash bail in Illinois after years of organizing around it before becoming a Senator. He just passed legislation that expanded worker protections for Black and Latino workers in temporary employment. He has championed investments in tourism, small business development, and education. This legislative session alone, Peters has passed 17 bills, as he continues to push Illinois forward as a leader in criminal justice reform and true public safety for all. He chairs the Labor Committee in the Senate and is Chair of the Senate Black Caucus. He is focused on environmental justice, racial justice, economic freedom, and public safety for all.
Other sessions: U.S. Foreign Policy, The Pentagon Budget, and Militarized Police in America, How Illinois Ended Money Bail
Motus' Musical Collaborators, The ReMINDers, are a rare and remarkable musical duo with undeniable magical chemistry. The ReMINDers transcend the bounds of expectation to uplift and entertain as they seamlessly blend razor-sharp rhythms and raw, soulful vocals with reggae-tinged hip-hop beats to highlight their relevant and inspiring messages. The couple shares a partnership in both music and life as Samir and Aja have been married for over a decade. The ReMINDers have been recognized and applauded for their work internationally through concerts, tours, music awards, and TV and radio appearances. They have shared the stage with artists such as Nas, Big Boi, and Ms. Lauryn Hill. The ReMINDers have been presenting with Motus Theater's JustUs project since 2022.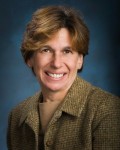 Randi Weingarten is president of the 1.5 million-member American Federation of Teachers, a union of professionals that champions fairness; democracy; economic opportunity; and high-quality public education, healthcare and public services for our students, their families and our communities. Under Weingarten's leadership, the AFT has led a national effort to press for the tools, time and trust educators need to build strong public schools for all children, boost teacher quality, create rigorous academic standards aligned with a strong and deep curriculum, invest in wraparound services that help overcome barriers to student success, and ensure educators have a voice in improving schools.