Women Candidates: Navigating the Threat of Dis/misinformation Campaigns
Session Type(s): Panel, Streamed Session
Starts: Thursday, Jul. 13 4:00 PM (Central)
Ends: Thursday, Jul. 13 5:00 PM (Central)
Room: Continental B
Misinformation and disinformation is rampant online, and this has a disproportionate impact on the experience of women, particularly women of color, who run for elected office. At a minimum, disinformation campaigns impact voters' opinions. They can also have a chilling effect on women even considering running and lead to physical threats at times. Consider the experiences of Vice President Kamala Harris and Gov. Gretchen Whitmer in dealing with intentional disinformation campaigns. This panel will include former candidates, activists and experts to discuss their experiences with misinformation and disinformation and provide tools and resources to help combat it.
Moderator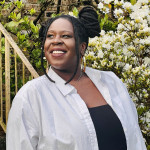 Cayana Mackey-Nance is the Vice President of Digital at EMILYs List where she oversees the Digital Fundraising, Social Media, Run to Win, and Design teams.
Cayana joined the EMILYs List team after working on several high profile campaigns. She most recently led one of the strongest digital programs in the country as Val Demings' Digital Director. Cayana led Senator Reverend Warnock's digital team as Deputy Digital Director in his first historic senate campaign. Her digital experience also includes working with Daily Kos, Organizing Corps 2020, and Cory Booker's Presidential primary campaign.
Before working in electoral politics, Cayana worked in marketing and development for several nonprofits including Habitat for Humanity International and Candid, formerly known as The Foundation Center.
Cayana is an alumni of Baylor University and Lee University where she studied Public Relations. Although she currently lives in Washington, D.C with her husband Jibril, her life and career was based in the South. She will always call Atlanta home and is passionate about building electoral power in Southern states.
Panelists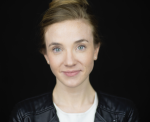 Jiore Craig is a senior advisor to EmilysList and an expert in combating disinformation and the relationship between social media harms and public opinion. Craig has extensive international experience helping leaders and organizations understand disinformation and communicate effectively in its wake. She was previously a Vice President at global consulting firm GQR, where she spent 8 years building a digital practice helping clients navigate the new social media threat landscape, including work in the US, Eastern Europe, Africa, Asia, and Central America. In 2020, Craig led coalition design to counter-disinformation across hundreds of US advocacy organizations and served as an advisor on counter-disinformation strategy for Democrats up and down the ballot.
Outside of her advisory work, Craig is a Senior Research Fellow at the Institute for Strategic Dialogue. She has testified for the U.S. Congress about the nature of how social media impacts elections. Her work is cited in The Washington Post, The New York Times, The Atlantic, New York Magazine, The L.A. Times, Time Magazine, NBC News, The New Yorker, and she has been a featured guest on the election podcast, Pod Save America.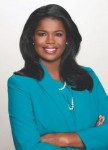 Kim Foxx is an accomplished leader, prosecutor, and advocate for children and families in Cook County. She is running to become Cook County State's Attorney to continue that work, and to restore public faith in a criminal justice system that has failed so many families. Born to a teenage mother who struggled to make ends meet, and raised on Chicago's Near North Side by her mother and grandmother, Kim's life experience has given her a deep understanding of the impact of crime, violence and poverty on our communities. She began her career as a guardian ad litem with the Cook County Public Guardian's Office and then became an Assistant State's Attorney for Cook County, where she served for 12 years. Kim served as Chief of Staff for Cook County Board President Toni Preckwinkle where she was the lead architect of the criminal justice reform agenda.
Other sessions: Opening Keynote featuring Mayor Brandon Johnson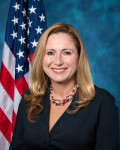 Debbie Mucarsel-Powell made history as the first South American-born Member of Congress that flipped a diverse, majority-minority South Florida district in 2018. With over 20 years of experience providing strategic, policy, fiscal, fundraising, and operational leadership in both the public and non-profit sectors, Debbie is a national leader with a proven track record of success in non-profits, higher education, and Congress.
Before being elected to Congress in 2018, Ruth's List recruited Debbie to run as a pro-choice Democratic candidate in one of the highest profile races for State Senate against a far-right Republican woman who was set to become the Speaker pro temp. Although she did not win this race, Debbie was recognized as a strategic campaigner who raised over $1.2 million in only 3 months and became a strong democratic voice in Florida. Emily's List was the first to endorse Debbie in her run for Congress against a two-term well known Republican incumbent, which helped her win one of the most competitive seats in the country.
As the first and only Latina democrat to ever represent a Congressional district in Florida, she led the charge to pass legislation that secured Temporary Protected Status for Venezuelans, introduced and passed a bill that sent $400M in aid to the Venezuelan people and neighboring countries, brought $200M for Everglades restoration to Florida and authored legislation to provide the Centers for Disease Control and Prevention (CDC) with essential funding to partner with local organizations and extend Medicare coverage for COVID treatment. A tireless advocate for the Hispanic community and women and girls worldwide, she served as Chair of the Congressional Hispanic Caucus Women'sTask Force and launched the first Latina Equal Pay forum which included Rep. Veronica Escobar, Rep. Sylvia Garcia and Maria Cardona. She now serves as a Board Member for Ruth's List Miami and helps recruit and train women to run for local and statewide office.
Debbie continues to be a strong advocate for issues important to her and her community and was tapped to be a Senior Advisor to the Giffords to work on ending the gun violence epidemic that plagues this nation. She was appointed by President Biden to serve as Special Advisor for the Summit of the Americas 2022 leading the efforts to protect Democracy in Latin America and combating misinformation across the Hemisphere. A strong voice for Latinos in Florida and across the country, Debbie helps organizations understand Latino outreach through volunteer work with Mi Vecino, BOLD PAC, FDP and others. A fluent Spanish speaker, Debbie appears as an analyst and commentator on MSNBC, CNN, Telemundo, NBC6, Univision, CBS 4, Newsweek and several other Spanish and English media outlets. Debbie lives in Miami with her husband Robert, her two children Jude and Siena and their furry family members Kali, Spike and Ashanti the bunny.