Defenders of Democracy: The Battle for Choice at the State and Local Level
Session Type(s): Panel
Starts: Thursday, Aug. 18 11:00 AM (Eastern)
Ends: Thursday, Aug. 18 12:00 PM (Eastern)
Join us for a discussion about the role state and local leaders can play in defending abortion at the state level. We'll talk about the intersections of abortion rights and voting rights and how we can protect the rights that are slowly being chipped away on the federal level.
Moderator

Johanna is the State and Local Regional Director for the West Coast where she works to recruit, train and support pro-choice Democratic women who are running or have the desire to run for office. Prior to joining EMILY's List, Johanna was the owner and co-founder of Hope Road Consulting, LLC, a full service political consulting and public relations firm specializing in campaign and field strategy for candidates, initiatives, advocacy campaigns and community engagement programs. Johanna brings fifteen years of expertise in communications, mainstream and ethnic media relations, political engagement and government affairs. Prior to founding Hope Road Consulting, Johanna was a Special Assistant to San Francisco's Superintendent of Public Education. Earlier in her career, her community organizing experience led her to a Partnership Specialist position with the US Census Bureau.
Johanna currently chairs Emerge California's Campaign Advisory Team, a political leadership training program for Democratic women; is a founder of PowerPAC.org, and is on the Board of Directors of The Advocacy Fund. Johanna holds a Bachelor of Arts in Political Science and La Raza Studies from California State University, San Francisco.
Other sessions: Building the Bench: Racial Equity and Diversity Downballot
Panelists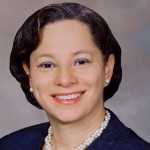 As a daughter of community leaders and educators raised in the segregated South during the Depression, Jennifer McClellan was raised with a strong sense of servant leadership and a calling to strengthen her community. Her family's experience and her study of history taught her that government can either be a force for progressive change to solve problems or a force of oppression that benefits a select few. At a young age, Jenn dedicated herself to ensuring government was that force of change for all. For most of her life, Jenn has channeled those values into her commitment for progress, equity, and justice in the Commonwealth. She has implemented those values as a leader in the community, the Democratic party, and as a legislator.
Jenn was elected to the Senate of Virginia in 2017 after serving 11 years in the Virginia House of Delegates. She has been a driving force for progressive change in Virginia, leading the passage of landmark laws to invest in education, grow small business, expand access to health care, ban discrimination and inequity, safeguard workers' rights and voting rights, reform the criminal justice system, protect a woman's right to choose, and tackle climate change.
Jenn ran for Governor in the 2021 Democratic Primary.
She lives in Richmond, VA with her husband, David Mills, and their two children, Jackson and Samantha.
Other sessions: Avoiding Past Mistakes: Lessons Learned in Virginia in 2021