Defenders of Democracy: The Battle for Choice at the State and Local Level
Session Type(s): Panel
Starts: Thursday, Aug. 18 11:00 AM (Eastern)
Ends: Thursday, Aug. 18 12:00 PM (Eastern)
Join us for a discussion about the role state and local leaders can play in defending abortion at the state level. We'll talk about the intersections of abortion rights and voting rights and how we can protect the rights that are slowly being chipped away on the federal level.
Moderator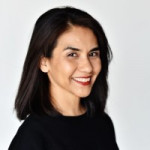 Monique Alcala is the Southwest Regional Director for State and Local Campaigns at EMILY's List, the nation's largest resource for women in politics. She has over a decade of campaign experience – including work in rural, urban, and suburban areas. Monique has worked on highly competitive races and in Democratic and Republican strongholds. In 2020, she served as the Coalitions Director for the Biden-Harris campaign in the Commonwealth of Virginia. During this historic election, her team organized hundreds of voter contact, messaging, and GOTV events, which prioritized engaging communities that have been historically excluded in democratic elections.
Monique is a Political Partner at Truman National Security Project. Her area of expertise is on race/ethnicity, inequality, and political participation.
Other sessions: Building the Bench: Racial Equity and Diversity Downballot
Panelists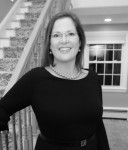 Emily Cain joined EMILY's List in 2017 as Executive Director after a decade of experience as a state legislator and public policy leader, two cycles as one of the country's top ranked Democratic congressional candidates, more than a decade of work in higher education and leadership as Chief Strategy Officer for a private sector tech company.
Emily, who was first elected to office at age 24, made her mark in Maine politics serving in both the House and Senate over five terms in the state legislature, including as the youngest woman House Minority Leader in state history. In 2012, Cain led House Democrats back into the majority by recruiting top candidates, electing more women, and winning tough seats in Maine's challenging rural areas.
Emily is a graduate of the University of Maine and Harvard University and is currently working to complete her Ph.D. in Higher Education from the University of Maine. She proudly serves as a member of the University of Maine System Board of Trustees. Emily and her husband, Danny Williams, live in Orono, ME with their dog, Sunny the mini labradoodle.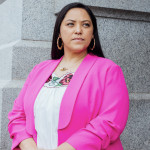 Julie Gonzales gets results. A Chicana organizer-turned-Senadora, Julie spent over a decade organizing community outside the Capitol. Now, she delivers concrete policy and representation to working-class Coloradans across the state. In her first term in office, Julie repealed the death penalty, codified abortion protections, stopped ICE from raiding state databases, strengthened renter and tenant laws, installed a regulatory framework for deadly air toxins, reduced the cost of prescription drugs, and secured over $500 million for affordable housing.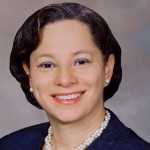 As a daughter of community leaders and educators raised in the segregated South during the Depression, Jennifer McClellan was raised with a strong sense of servant leadership and a calling to strengthen her community. Her family's experience and her study of history taught her that government can either be a force for progressive change to solve problems or a force of oppression that benefits a select few. At a young age, Jenn dedicated herself to ensuring government was that force of change for all. For most of her life, Jenn has channeled those values into her commitment for progress, equity, and justice in the Commonwealth. She has implemented those values as a leader in the community, the Democratic party, and as a legislator.
Jenn was elected to the Senate of Virginia in 2017 after serving 11 years in the Virginia House of Delegates. She has been a driving force for progressive change in Virginia, leading the passage of landmark laws to invest in education, grow small business, expand access to health care, ban discrimination and inequity, safeguard workers' rights and voting rights, reform the criminal justice system, protect a woman's right to choose, and tackle climate change.
Jenn ran for Governor in the 2021 Democratic Primary.
She lives in Richmond, VA with her husband, David Mills, and their two children, Jackson and Samantha.
Other sessions: Avoiding Past Mistakes: Lessons Learned in Virginia in 2021