Avoiding Past Mistakes: Lessons Learned in Virginia in 2021
Session Type(s): Panel
Starts: Thursday, Aug. 18 4:00 PM (Eastern)
Ends: Thursday, Aug. 18 5:00 PM (Eastern)
What really happened in Virginia in 2021? What will progressives in other states learn from this panel that they can use in 2022 elections–especially down ballot? Hot takes abounded in the days and months following GOP victories in Virginia last fall, but this unique panel has the antidote: real facts and hard data. This panel will tear down existing narratives to expose what progressives need to learn for this fall–and beyond.
Moderator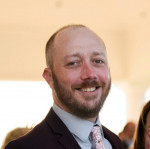 Brian Devine has been working on political campaigns, progressive advocacy, and with nonprofits for almost two decades. He is currently the PAC Systems Manager at AFSCME, the Vice Chair of the REPRO Rising Virginia Board of Directors, and is an expert in political and nonprofit technology. He has served campaigns, ballot measures, PACs and unions at the international, national, state, and local levels as an Associate Director at NGP VAN, was the Deputy Digital Director of the DCCC during the 2016 presidential cycle, the Director of Online Programs for ProgressVA, and Media Manager for Moran for Congress.
In addition to his day jobs, Brian has helped and volunteered for Democratic candidates and organizations in Virginia for over 15 years. He is a graduate of Virginia Tech with a BS in Political Science where he was also a member of the Corps of Cadets. He is the son of a military judge and a special ed teacher and was born at Ft. Belvoir Army Hospital in Fairfax County, Virginia and currently resides in Arlington and his dog's name is Boru.
Panelists
Jamaa Bickley-King, has worked in progressive political data and technology for 2 decades and he currently works at TargetSmart as the Chief Solutions Officer. He got his start working for Mark Warner's 2001 gubernatorial campaign. He worked in his administration developing new and different ways to display the data of the Virginia Government. What he developed was used so that the Governor and State Legislature can make better decisions. After leaving the Warner Administration, he worked at all levels of politics and civic engagement from partisan players to non-profit organizations for the next 20 years. His clients have ranged from the NAACP, to the DNC, to the Prime Minister of Trinidad Tobago. In 2012 for the NAACP, he was chief technology architect for their 2012 voter registration program that yielded 800,000 registration cards submitted, with 600,000 completed. He developed a gap closing political data and technology training in 2017 targeted towards people of color, in order to get them entry level jobs in electoral work. The training had an internal goal of having 50% or more of those trained be women, and we ended up with over 70% of the attendees being women with all involved employed. He is also the Co-Founder, President, and Chairman of the Board of New Virginia Majority, and thanks to its talented staff and leaders it is one of the premier community centric organizations in the country.
Jamaa holds a degree in Electrical Engineering from Virginia Tech. He is a huge science fiction literature, fantasy literature, and comic books fan, and in his spare time he likes to bake pies.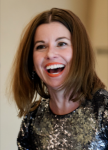 Carolyn Fiddler is the political editorial director for Courier Newsroom and is the nation's foremost expert in state politics. She writes "This Week in Statehouse Action," a newsletter that provides updates on state politics to thousands of reporters, political operatives and observers. A veteran of Virginia politics with almost two decades of experience in statehouse machinations, she deeply understands the inner workings of state legislative policymaking. She's spent her professional life working for various Democratic and progressive organizations, most recently with Daily Kos. Fiddler graduated Phi Beta Kappa from the University of Arkansas, and she received her J.D. from the College of William & Mary. She's from a small town in Virginia you've never heard of, and her comic book collection is probably bigger than yours.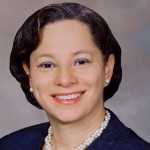 As a daughter of community leaders and educators raised in the segregated South during the Depression, Jennifer McClellan was raised with a strong sense of servant leadership and a calling to strengthen her community. Her family's experience and her study of history taught her that government can either be a force for progressive change to solve problems or a force of oppression that benefits a select few. At a young age, Jenn dedicated herself to ensuring government was that force of change for all. For most of her life, Jenn has channeled those values into her commitment for progress, equity, and justice in the Commonwealth. She has implemented those values as a leader in the community, the Democratic party, and as a legislator.
Jenn was elected to the Senate of Virginia in 2017 after serving 11 years in the Virginia House of Delegates. She has been a driving force for progressive change in Virginia, leading the passage of landmark laws to invest in education, grow small business, expand access to health care, ban discrimination and inequity, safeguard workers' rights and voting rights, reform the criminal justice system, protect a woman's right to choose, and tackle climate change.
Jenn ran for Governor in the 2021 Democratic Primary.
She lives in Richmond, VA with her husband, David Mills, and their two children, Jackson and Samantha.
Other sessions: Defenders of Democracy: The Battle for Choice at the State and Local Level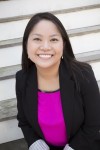 Tram Nguyen is an award-winning activist and community leader who helped found New Virginia Majority in 2007, where she currently serves as Co-Executive Director. She leads multi-racial, multi-issue campaigns using large-scale civic engagement, community organizing, advocacy, leadership development, and strategic communications. Her work on democracy, criminal justice, immigrants' rights, climate change, and economic opportunity explore the intersections of social, racial, and economic justice.
Tram is a partner at Democracy Partners, a member of the National Advisory Council for the Institute for Women's Policy Research, and a certificate faculty member at Georgetown University's McCourt School of Public Policy. She currently serves on the Board of Directors for the Meyer Foundation and the State Power Fund. Tram is an alumna of Barnard College and a former Lead the Way Fellow of the NYU Robert F. Wagner Graduate School of Public Service.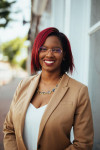 Alexsis Rodgers is Organizing Director at the National Domestic Workers Alliance and Care in Action, managing the civic engagement and political programs in Arizona, Georgia, Michigan, Nevada, North Carolina, South Carolina, and Virginia. Recently, she led passage of the first Southern Domestic Workers Bill of Rights as Virginia State Director. Before joining Care in Action and NDWA, she played a key role in achieving Medicaid Expansion and increasing birth control access as Communications Director for Planned Parenthood Advocates of Virginia and Virginia League for Planned Parenthood.
In 2020, Alexsis ran for mayor of Richmond, Virginia. She volunteers as 4th Congressional District Chair for the Democratic Party of Virginia and previously served as President of Virginia Young Democrats. She is an alumna and former board chair of Emerge Virginia, a candidate training program for Democratic women. Alexsis earned undergraduate degrees in Mass Communications and Spanish at Virginia Commonwealth University. She and her partner live in Richmond with their dog and cat.