Building the Bench: Racial Equity and Diversity Downballot
Session Type(s): Panel
Starts: Thursday, Aug. 18 4:00 PM (Eastern)
Ends: Thursday, Aug. 18 5:00 PM (Eastern)
While it's no secret this will be a challenging midterm year, we must not lose sight of the tremendous opportunities this year offers as well. In many states and districts—some of them surprising—we have the opportunity to not only hold the line but also expand our gains, particularly downballot. It is critical we commit to and strive for true diversity in this work because state and local candidates are the pipeline for national leaders. This panel brings together organizations that recruit, train, and support candidates, including those in Pennsylvania, for a look at how our movement can and must incorporate racial equity and diversity into our work, what gaps remain unfilled, and challenges and opportunities as we look to the future.
Moderator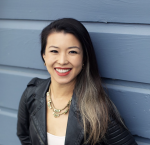 Lala is a Co-Founder and the Executive Director of Sister District, which builds progressive power in state legislatures. She is thrilled and humbled to be the first woman of color to take the helm of the organization. In her previous role as the Director of Engagement & Partnerships, she successfully led the expansion of the organization's volunteer infrastructure, which now has 60,000+ members and over 170 groups in 32 states.
Since its founding in 2016, Sister District has raised over $4.25m in small dollar donations directly to candidates and reached out to over 3.5m voters through doors, calls, texts, and postcards on behalf of over 130 state legislative races in key swing districts. Lala also led the development of strategic partnerships with local and national organizations such as the Democratic Legislative Campaign Committee, EMILY's List, Human Rights Campaign, Vote Save America, and more.
Prior to Sister District, Lala clerked for federal judges in the Northern District of California and the District of Massachusetts. She was also an attorney at Morrison & Foerster LLP in San Francisco and Kaplan Kirsch & Rockwell LLP in Denver where she practiced environmental and energy law. Lala graduated from U.C. Berkeley, School of Law and Barnard College of Columbia University.
Lala serves on the Boards of the AAPI Victory Alliance and Together SF, and the Advisory Boards of Asian American Women's Political Initiative and Project Camp. She is a New Leaders Council alum.
Panelists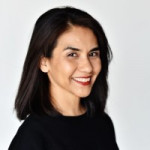 Monique Alcala is the Southwest Regional Director for State and Local Campaigns at EMILY's List, the nation's largest resource for women in politics. She has over a decade of campaign experience – including work in rural, urban, and suburban areas. Monique has worked on highly competitive races and in Democratic and Republican strongholds. In 2020, she served as the Coalitions Director for the Biden-Harris campaign in the Commonwealth of Virginia. During this historic election, her team organized hundreds of voter contact, messaging, and GOTV events, which prioritized engaging communities that have been historically excluded in democratic elections.
Monique is a Political Partner at Truman National Security Project. Her area of expertise is on race/ethnicity, inequality, and political participation.
Other sessions: Defenders of Democracy: The Battle for Choice at the State and Local Level
Carrie Santoro (she/her) is a proud queer single mom and a working-class organizer. She is the Executive Director of PA Stands Up, an independent political organization dedicated to building governing power for working people. Prior to becoming the Executive Director at PA Stands Up, Carrie held senior organizing and communications roles in electoral campaigns and labor, faith, and immigrants' rights organizations. She believes we need to end the shame and blame we carry for ourselves and each other, and that can only happen through building authentic relationships across differences, rooted in vulnerability and shared values. At PA Stands Up, Carrie works with organizers and member-leaders to empower poor and working class people to be leaders in their communities and build a Pennsylvania that works for all of us.
Other sessions: Deep Canvassing to Build a Bigger We
Quentin Savwoir hails from the Heart of America, Kansas City, Mo. The son of a labor leader and a school administrator, Quentin saw firsthand how families like his are often overlooked and relegated to the margins. His career has spanned the gamut from the private, public and non-profit sectors having got his political start with (former) U.S. Senator Claire McCaskill. Today, Quentin lives in Las Vegas where he has become a fixture in the progressive movement landscape of the state – organizing around issues like housing justice, affordable childcare and access to the ballot.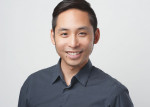 Oliver Truong is a political and partnerships leader with over 15 years of experience across sectors including nonprofits, international organizations, and early stage startups. In politics, Oliver worked on campaigns in California, Michigan, and Pennsylvania. In 2020, he managed a top-tier competitive Pennsylvania State Senate campaign and was trained by Lead PA.
At Lead PA and Lead PA Institute, Oliver is the Executive Outreach Director and is responsible for building partnerships across the Pennsylvania and national progressive landscape. Part of his role is to build the bench and pipeline of leaders by recruiting and training individuals to run for office and manage campaigns at all levels of the ballot in Pennsylvania.
Oliver earned a Master of Business Administration from the University of Michigan and a Bachelor's Degree in International Affairs from the George Washington University.