Building the Bench: Racial Equity and Diversity Downballot
Session Type(s): Panel
Starts: Thursday, Aug. 18 3:45 PM (Eastern)
Ends: Thursday, Aug. 18 4:45 PM (Eastern)
While it's no secret this will be a challenging midterm year, we must not lose sight of the tremendous opportunities this year offers as well. In many states and districts—some of them surprising—we have the opportunity to not only hold the line but also expand our gains, particularly downballot. It is critical we commit to and strive for true diversity in this work because state and local candidates are the pipeline for national leaders. This panel brings together organizations that recruit, train, and support candidates, including those in Pennsylvania, for a look at how our movement can and must incorporate racial equity and diversity into our work, what gaps remain unfilled, and challenges and opportunities as we look to the future.
Moderator
Lala is Co-Founder and Director of Engagement & Partnerships at the Sister District Project, a national grassroots organization founded in the wake of the 2016 election with the goal of strengthening democratic majorities in the states to build progressive power nationwide. Since its founding, it has grown continuously to ~45,000 members and 100+ active teams and affiliates, each of which are "sistered" with 2-4 state legislative candidates for support each year. In total, Sister District has endorsed 57 races in 11 strategic states, raising over $1.8m in grassroots donations directly for candidates, as well as reaching out to over 2m voters via phone calls, doors, texts, and postcards. In 2020, Sister District is focused on races where it is our last chance to elect a Democrat who will help to redraw district lines in 2021. At Sister District, Lala has successfully led the expansion of the organization's national volunteer infrastructure, as well as the development of strategic partnerships with national and local organizations. Prior to Sister District, she clerked for federal judges in the Northern District of California and the District of Massachusetts, and served as an associate in the environment and energy group at the law firm Morrison & Foerster. Lala is a graduate of Barnard College of Columbia University and U.C. Berkeley, School of Law.
Panelists

Johanna is the State and Local Regional Director for the West Coast where she works to recruit, train and support pro-choice Democratic women who are running or have the desire to run for office. Prior to joining EMILY's List, Johanna was the owner and co-founder of Hope Road Consulting, LLC, a full service political consulting and public relations firm specializing in campaign and field strategy for candidates, initiatives, advocacy campaigns and community engagement programs. Johanna brings fifteen years of expertise in communications, mainstream and ethnic media relations, political engagement and government affairs. Prior to founding Hope Road Consulting, Johanna was a Special Assistant to San Francisco's Superintendent of Public Education. Earlier in her career, her community organizing experience led her to a Partnership Specialist position with the US Census Bureau.
Johanna currently chairs Emerge California's Campaign Advisory Team, a political leadership training program for Democratic women; is a founder of PowerPAC.org, and is on the Board of Directors of The Advocacy Fund. Johanna holds a Bachelor of Arts in Political Science and La Raza Studies from California State University, San Francisco.
Other sessions: Defenders of Democracy: The Battle for Choice at the State and Local Level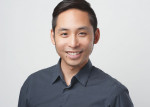 Oliver Truong is a political and partnerships leader with over 15 years of experience across sectors including nonprofits, international organizations, and early stage startups. In politics, Oliver worked on campaigns in California, Michigan, and Pennsylvania. In 2020, he managed a top-tier competitive Pennsylvania State Senate campaign and was trained by Lead PA.
At Lead PA and Lead PA Institute, Oliver is the Executive Outreach Director and is responsible for building partnerships across the Pennsylvania and national progressive landscape. Part of his role is to build the bench and pipeline of leaders by recruiting and training individuals to run for office and manage campaigns at all levels of the ballot in Pennsylvania.
Oliver earned a Master of Business Administration from the University of Michigan and a Bachelor's Degree in International Affairs from the George Washington University.