Why Now? The Case for Climate Reparations
Session Type(s): Panel
Starts: Thursday, Aug. 13 4:00 PM (Eastern)
Ends: Thursday, Aug. 13 4:50 PM (Eastern)
The global impact of climate change is already hitting the most vulnerable, marginalized communities. The fossil fuel industry has been lying and spreading misinformation about climate change for decades. Climate reparations is how we can center justice and equity and hold the industry accountable for this violent attack on people and the planet. Join us to hear about the vision and strategy emerging for climate reparations.
Moderator
Panelists
Maxine Burkett is a Professor of Law at the William S. Richardson School of Law, University of Hawai'i and a Global Fellow at the Woodrow Wilson International Center for Scholars. She is also a Co-Founder and Senior Advisor to the non-profit Institute for Climate and Peace. Burkett is an expert in the law and policy of climate change, with a specific focus on climate justice, climate-induced migration, and climate change, peace, and conflict. Her work has been cited in numerous news and policy outlets, including BBC Radio, the New York Times, the Washington Post, and Nature Climate Change. From 2009-2012, Burkett also served as the inaugural director of the Center for Island Climate Adaptation and Policy. Prof. Burkett received her B.A. from Williams College and Exeter College, Oxford University, and received her J.D. from the University of California, Berkeley. She serves on the boards of Blue Planet Foundation, The Climate Museum, ELAW, and Global Greengrants Fund, was a member of the Federal Advisory Committee for the Sustained National Climate Assessment and is a member of the Independent Advisory Committee on Applied Climate Assessment. Professor Burkett is also a member scholar of the Center for Progressive Reform, the Lancet Commission for Reparations and Redistributive Justice, and the American Law Institute.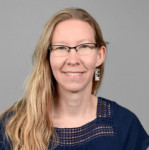 Sonja Klinsky is an Associate Professor at the School of Sustainability, Arizona State University. She has been involved in climate justice scholarship and policy engagement since 2005. Her work has systematically focused on the core challenges of climate justice at the domestic and international levels. She has published on climate justice within the international and domestic arenas, including on transitional justice, the utility of feminist scholarship to climate justice, strategies for embedding justice into climate policy design, and public engagement with climate justice.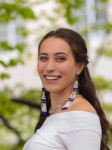 Ruth (Łchavaya K'isen) is a Dena'ina Athabaskan and Ashkenazi Russian Jewish woman, raised in Dgheyay Kaq (Anchorage), Alaska. She is a member of the Curyung Tribe from the Lake Iliamna region, and also has roots in Bristol Bay. She is a recent graduate from Brown University, built on occupied Wampanoag and Narragansett lands, and received a BA in Critical Development Studies with a focus on Indigenous resistance and liberation. Ruth is the Climate Justice Organizer for Native Movement, a matriarchal grassroots Indigenous organization that fights for the rights of Indigenous peoples, our lands and waters, and justice for our ancestors and descendants. She has worked many years towards climate justice and a regenerative economy for all on her lands and beyond, her work also includes international advocacy, including attending the UN Permanent Forum on Indigenous Issues, the UN Youth Climate Summit, COP25 in Madrid, Spain, and the Continental Gathering of Indigenous Women of the Americas (ECMIA). She is a daughter, a granddaughter, and aunty, a language learner, a traditional beadworker, and a subsistence fisherwomxn.