Why Now? The Case for Climate Reparations
Session Type(s): Panel
Starts: Thursday, Aug. 13 4:00 PM (Eastern)
Ends: Thursday, Aug. 13 4:50 PM (Eastern)
The global impact of climate change is already hitting the most vulnerable, marginalized communities. The fossil fuel industry has been lying and spreading misinformation about climate change for decades. Climate reparations is how we can center justice and equity and hold the industry accountable for this violent attack on people and the planet. Join us to hear about the vision and strategy emerging for climate reparations.
Moderator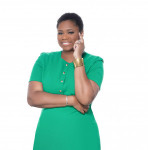 Tamara Toles O'Laughlin is an internationally recognized environmental advocate and climate strategist focused on people and planet. Her niche in environmental work is developing high impact programs and multimedia campaigns to dismantle privilege and increase opportunities for vulnerable populations to access healthy air, clean energy, and a toxic free economy at the local, regional and national level.
Tamara casts a wide net in service to community. Among her activities, she is an Advisory Board Member at Climate Refugees, and Senior Advisor and former co-chair of the Green Leadership Trust, which builds a more powerful environmental movement by expanding the leadership of Black, Indigenous and people of color serving on US environmental nonprofit boards. She is a member of the World Economic Forum, National Cities, executive working group. She is a term Chair of the Metropolitan Washington Council of Governments, Air and Climate Public Advisory Committee. Tamara recently concluded a six year term as the chairwoman of the Board of Directors of Women's Voices for the Earth which disrupts industry standards by forcing ingredient disclosure and the elimination of toxic chemicals from personal care products.
In June 2021 Tamara was appointed President and CEO of the Environmental Grantmakers Association. Previously, Tamara served as the North America Director at 350.org and 350 Action, where she drove regional strategy in the United States and Canada. As the leader of 350's programming she led mission critical work and organizational investments to build a multiracial, multi-generational climate movement capable of holding leaders accountable to science and justice. Prior to joining 350.org. Tamara was executive director of the Maryland Environmental Health Network in Baltimore, Maryland, where she championed its mission to promote the elimination of environmental threats to human health.
Tamara is a thought leader working across sectors to support inclusive climate change action. She serves on the Advisory Board of Climate Power 2020, and is a member of Politico's sustainability forum, The Long Game, where she provides insight on issues of climate change and social responsibility.
She graduated from the Vermont Law School in 2009, with a Juris Doctor and Master of Environmental Law and Policy with a concentration in energy generation and carbon constraint.
Tamara has worked for two decades to embed the principles of environmental justice into environmental work, with attention to community capacity building, mobilization, equity in enforcement, and environmental health.
Over the course of her career she has held full time, fellowship and intern positions with distinguished organizations including the District Department of Energy and Environment in Washington DC, the Maryland Energy Administration Advisory Council of Historic Preservation, The Environmental Protection Agency, the Center on Race, Poverty and Environment, Natural Resources Defense Council, and the New York City Department of Environmental Protection, among others.
Other sessions: Rebalancing the Supreme Court: How Do Progressives Take Back the (Stolen) Court?, Climate President: Organizing for Climate Justice through Transformative Executive Action, Beyond the Trump Bump: Leveraging New Strategies to Build Power Sustainably
Panelists
Maxine Burkett is a Professor of Law at the William S. Richardson School of Law, University of Hawai'i and a Global Fellow at the Woodrow Wilson International Center for Scholars. She is also a Co-Founder and Senior Advisor to the non-profit Institute for Climate and Peace. Burkett is an expert in the law and policy of climate change, with a specific focus on climate justice, climate-induced migration, and climate change, peace, and conflict. Her work has been cited in numerous news and policy outlets, including BBC Radio, the New York Times, the Washington Post, and Nature Climate Change. From 2009-2012, Burkett also served as the inaugural director of the Center for Island Climate Adaptation and Policy. Prof. Burkett received her B.A. from Williams College and Exeter College, Oxford University, and received her J.D. from the University of California, Berkeley. She serves on the boards of Blue Planet Foundation, The Climate Museum, ELAW, and Global Greengrants Fund, was a member of the Federal Advisory Committee for the Sustained National Climate Assessment and is a member of the Independent Advisory Committee on Applied Climate Assessment. Professor Burkett is also a member scholar of the Center for Progressive Reform, the Lancet Commission for Reparations and Redistributive Justice, and the American Law Institute.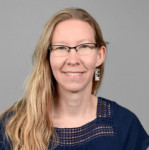 Sonja Klinsky is an Associate Professor at the School of Sustainability, Arizona State University. She has been involved in climate justice scholarship and policy engagement since 2005. Her work has systematically focused on the core challenges of climate justice at the domestic and international levels. She has published on climate justice within the international and domestic arenas, including on transitional justice, the utility of feminist scholarship to climate justice, strategies for embedding justice into climate policy design, and public engagement with climate justice.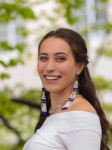 Ruth (Łchavaya K'isen) is a Dena'ina Athabaskan and Ashkenazi Russian Jewish woman, raised in Dgheyay Kaq (Anchorage), Alaska. She is a member of the Curyung Tribe from the Lake Iliamna region, and also has roots in Bristol Bay. She is a recent graduate from Brown University, built on occupied Wampanoag and Narragansett lands, and received a BA in Critical Development Studies with a focus on Indigenous resistance and liberation. Ruth is the Climate Justice Organizer for Native Movement, a matriarchal grassroots Indigenous organization that fights for the rights of Indigenous peoples, our lands and waters, and justice for our ancestors and descendants. She has worked many years towards climate justice and a regenerative economy for all on her lands and beyond, her work also includes international advocacy, including attending the UN Permanent Forum on Indigenous Issues, the UN Youth Climate Summit, COP25 in Madrid, Spain, and the Continental Gathering of Indigenous Women of the Americas (ECMIA). She is a daughter, a granddaughter, and aunty, a language learner, a traditional beadworker, and a subsistence fisherwomxn.