Rebalancing the Supreme Court: How Do Progressives Take Back the (Stolen) Court?
Session Type(s): Panel
Starts: Saturday, Aug. 15 11:00 AM (Eastern)
Ends: Saturday, Aug. 15 11:50 AM (Eastern)
Despite a handful of critical progressive rulings, the Supreme Court's conservative majority remains a co-conspirator in a scheme to sabotage democracy for partisan reasons. While Chief Justice Roberts gives SCOTUS proceedings the appearance of an honest competition, the fix is in. The Roberts Court has issued 80 split decisions in civil cases involving GOP donor interests and his majority has ruled 80-0 in favor of GOP donors. Rebalancing the Supreme Court—which Mitch McConnell stole from the rest of America—through addition of seats is emerging as a top advocacy issue as prominent writers such as Jamelle Bouie, Brian Beuler, and Moira Donegan have recently spoken out in favor of it. Aaron Belkin, who has been leading the charge on this fight via Take Back the Court will host this panel underscoring how the issue of the Supreme Court and courts in general are no longer just a topic of interest for the extreme right, but also a key advocacy flash point for the progressive movement.
Moderator
Aaron Belkin is a scholar, author and activist who has written and edited more than thirty scholarly articles, chapters and books. Since 1999, Belkin has served as founding director of the Palm Center, which the Advocate named as one of the most effective LGBTQ rights organizations in the nation. He designed and implemented much of the public education campaign that eroded popular support for military anti-gay discrimination, and Harvard Law Professor Janet Halley said of Belkin that, "Probably no single person deserves more credit for the repeal of 'don't ask, don't tell.'" When the military lifted its transgender ban in 2016, a senior Defense Department official said during a White House Ceremony that the Palm Center had been one of the two organizations most responsible for helping the Pentagon formulate inclusive policy for transgender troops. In 2018, Belkin founded Take Back the Court, which informs public opinion about the urgency of court expansion as a necessary step for restoring democracy. When Belkin started Take Back the Court, expansion had been taboo for 81 years—since 1937—and 0 candidates, 0 organizations, and 0 thought leaders endorsed the strategy. Fast-forwarding to today, 12 presidential candidates said they were "open" to expansion; 17 major progressive groups and prominent leaders such as Eric Holder have endorsed expansion; and moderate Senators such as Dick Durbin have said that the Court may need to be "restructured" if it continues to operate in a partisan manner. And, Court watchers on the left and the right have said that the Court's restraint on DACA, reproductive justice, gun safety, and LGBTQ rights this term is at least partially attributable to pressure the Chief Justice feels from threats to enlarge the Court. Belkin serves as professor of political science at San Francisco State University. He earned his B.A. in international relations at Brown University in 1988 and his Ph.D in political science at the University of California, Berkeley in 1998.
Panelists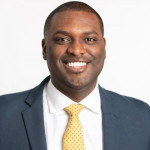 Mondaire Jones is serving his first term as the Congressman from New York's 17th District, encompassing all of Rockland County and parts of central and northern Westchester County.
As a member of the Judiciary Committee, Rep. Jones continues his lifelong advocacy for civil rights and civil liberties, and the strengthening of our democracy. In Congress, Rep. Jones is fighting for COVID-19 relief, a living wage for all, universal health care, racial justice, climate action, and restoration of the SALT deduction.
Rep. Jones serves as the Freshman Representative to Leadership in the 117th Congress, making him the youngest member of the Democratic House leadership team. He also serves as a Deputy Whip for the Congressional Progressive Caucus and as a Co-Chair of the LGBTQ Equality Caucus.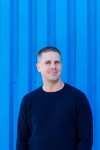 Co-host of Pod Save America, author of the newsletter Message Box, and former Senior Advisor to President Obama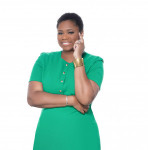 Tamara Toles O'Laughlin is an internationally recognized environmental advocate and climate strategist focused on people and planet. Her niche in environmental work is developing high impact programs and multimedia campaigns to dismantle privilege and increase opportunities for vulnerable populations to access healthy air, clean energy, and a toxic free economy at the local, regional and national level.
Tamara casts a wide net in service to community. Among her activities, she is an Advisory Board Member at Climate Refugees, and Senior Advisor and former co-chair of the Green Leadership Trust, which builds a more powerful environmental movement by expanding the leadership of Black, Indigenous and people of color serving on US environmental nonprofit boards. She is a member of the World Economic Forum, National Cities, executive working group. She is a term Chair of the Metropolitan Washington Council of Governments, Air and Climate Public Advisory Committee. Tamara recently concluded a six year term as the chairwoman of the Board of Directors of Women's Voices for the Earth which disrupts industry standards by forcing ingredient disclosure and the elimination of toxic chemicals from personal care products.
In June 2021 Tamara was appointed President and CEO of the Environmental Grantmakers Association. Previously, Tamara served as the North America Director at 350.org and 350 Action, where she drove regional strategy in the United States and Canada. As the leader of 350's programming she led mission critical work and organizational investments to build a multiracial, multi-generational climate movement capable of holding leaders accountable to science and justice. Prior to joining 350.org. Tamara was executive director of the Maryland Environmental Health Network in Baltimore, Maryland, where she championed its mission to promote the elimination of environmental threats to human health.
Tamara is a thought leader working across sectors to support inclusive climate change action. She serves on the Advisory Board of Climate Power 2020, and is a member of Politico's sustainability forum, The Long Game, where she provides insight on issues of climate change and social responsibility.
She graduated from the Vermont Law School in 2009, with a Juris Doctor and Master of Environmental Law and Policy with a concentration in energy generation and carbon constraint.
Tamara has worked for two decades to embed the principles of environmental justice into environmental work, with attention to community capacity building, mobilization, equity in enforcement, and environmental health.
Over the course of her career she has held full time, fellowship and intern positions with distinguished organizations including the District Department of Energy and Environment in Washington DC, the Maryland Energy Administration Advisory Council of Historic Preservation, The Environmental Protection Agency, the Center on Race, Poverty and Environment, Natural Resources Defense Council, and the New York City Department of Environmental Protection, among others.
Other sessions: Why Now? The Case for Climate Reparations, Climate President: Organizing for Climate Justice through Transformative Executive Action, Beyond the Trump Bump: Leveraging New Strategies to Build Power Sustainably