Climate President: Organizing for Climate Justice through Transformative Executive Action
Session Type(s): Panel
Starts: Friday, Aug. 14 11:00 AM (Eastern)
Ends: Friday, Aug. 14 11:50 AM (Eastern)
The climate crisis, like police brutality and the COVID-19 pandemic, is inextricable from racial injustice. With Black, Brown, and Indigenous communities bearing the brunt of dirty energy extraction, pollution, and resulting climate impacts, there has never been a more urgent time for the next President to take immediate action for climate justice. The assumption that Congress alone holds the keys to climate action is a sabotage strategy peddled by fossil fuel executives and their allies on the political right. Over 500 leading climate, environmental, racial and economic justice, and youth organizations representing millions of people nationwide have backed a set of sweeping executive actions to advance climate justice. Together we will unpack the top executive actions the next President must take the moment they step in the oval office–without waiting for Congress.
Moderator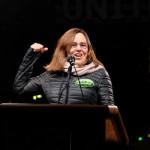 Annie Leonard is the Executive Director of Greenpeace USA an independent environmental organization which uses research, creative communication, non violent direct action and people-power to advance environmental solutions. Prior to this role, she created The Story of Stuff, a hit 20-minute web film and book that take viewers on an eye-opening tour of the often hidden environmental and social costs of our consumer driven culture. The Story of Stuff film has generated over 40 million views in more than 200 countries and territories since its launch, making it one of the most watched online environmental-themed films to date and sparking a much needed conversation about patterns of consumption today. She is currently partnering with Jane Fonda on their Fire Drill Fridays project to inspire more people to join climate activism.
Panelists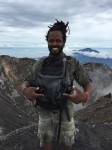 Selected as one of the Grist.org 50 People You'll Be Talking About in 2016, Anthony K. Rogers-Wright has over ten years of policy analysis, community organizing and outreach/advocacy experience. While serving as a policy analyst for various environmental consulting firms in California and Colorado, he specialized in land use, Clean Air Act and environmental justice compliance. He has used his organizing and outreach experience to advocate for a variety of social justice campaigns including environmental justice, affordable health care access, income inequality and civil rights for LGBT citizens. In 2012, Anthony led the effort to make Colorado Health Insurance Cooperative the first health insurance provider in the State's history to remove transgender health exclusions from all of their policies.
In 2016, he acted as a surrogate and policy advisor for the Sanders presidential campaign and testified on the need for increased action on climate justice to the DNC Platform Committee. He's written numerous articles discussing the axiomatic nexus between the climate crisis and social justice, and spoken of this issue at universities throughout the United States and in Europe.
Anthony earned his undergraduate degrees in Environmental Science and Policy and Jazz Composition as well as his Graduate Degree in Community Development, Environmental Science and Public Policy.  He is blessed to be the father of his energetic, entertaining and VERY loquacious three-year old son, Zahir Cielo (aka "Bean").
Other sessions: How Progressives Can Shape the Democrats' 2021 Climate Agenda, Designs on Democracy: Using Graphic Design to Reframe the Story and Win, Climate Change and COVID-19: What the Pandemic Teaches Us About Preparing for Disaster
As the Campaign Strategist focused on Climate Equity for Dēmos, Adrien Salazar supports advancing climate change policy that centers racial and economic equity through partnerships with local, state, and national movement partners. Adrien is an organizer, political ecologist, and writer who advocates for just and regenerative visions for our economies and environment led by communities. Adrien is from San Jose, California and Kalibo, Aklan, Philippines and enjoys hiking, running, gardening, and visiting the sacred places of the earth.

Jean Su is the Energy Justice Program Director and Senior Attorney for the Center for Biological Diversity. Jean oversees and develops the Energy Justice program's campaigns, dedicated to hastening the clean, democratic energy future so urgently needed to protect wildlife, communities and the climate. Jean also works to challenge wall construction in the U.S.-Mexico borderlands and serves on the boards of Climate Action Network International and SustainUS. Before joining the Center, she worked as a renewable energy project finance attorney and in the climate change and international development fields in Africa and Asia. She's an inaugural class member of the UC Irvine School of Law and holds a master's degree from the London School of Economics and Political Science and a bachelor's degree from Princeton University.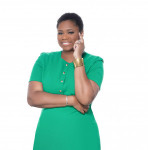 Tamara Toles O'Laughlin is an internationally recognized environmental advocate and climate strategist focused on people and planet. Her niche in environmental work is developing high impact programs and multimedia campaigns to dismantle privilege and increase opportunities for vulnerable populations to access healthy air, clean energy, and a toxic free economy at the local, regional and national level.
Tamara casts a wide net in service to community. Among her activities, she is an Advisory Board Member at Climate Refugees, and Senior Advisor and former co-chair of the Green Leadership Trust, which builds a more powerful environmental movement by expanding the leadership of Black, Indigenous and people of color serving on US environmental nonprofit boards. She is a member of the World Economic Forum, National Cities, executive working group. She is a term Chair of the Metropolitan Washington Council of Governments, Air and Climate Public Advisory Committee. Tamara recently concluded a six year term as the chairwoman of the Board of Directors of Women's Voices for the Earth which disrupts industry standards by forcing ingredient disclosure and the elimination of toxic chemicals from personal care products.
In June 2021 Tamara was appointed President and CEO of the Environmental Grantmakers Association. Previously, Tamara served as the North America Director at 350.org and 350 Action, where she drove regional strategy in the United States and Canada. As the leader of 350's programming she led mission critical work and organizational investments to build a multiracial, multi-generational climate movement capable of holding leaders accountable to science and justice. Prior to joining 350.org. Tamara was executive director of the Maryland Environmental Health Network in Baltimore, Maryland, where she championed its mission to promote the elimination of environmental threats to human health.
Tamara is a thought leader working across sectors to support inclusive climate change action. She serves on the Advisory Board of Climate Power 2020, and is a member of Politico's sustainability forum, The Long Game, where she provides insight on issues of climate change and social responsibility.
She graduated from the Vermont Law School in 2009, with a Juris Doctor and Master of Environmental Law and Policy with a concentration in energy generation and carbon constraint.
Tamara has worked for two decades to embed the principles of environmental justice into environmental work, with attention to community capacity building, mobilization, equity in enforcement, and environmental health.
Over the course of her career she has held full time, fellowship and intern positions with distinguished organizations including the District Department of Energy and Environment in Washington DC, the Maryland Energy Administration Advisory Council of Historic Preservation, The Environmental Protection Agency, the Center on Race, Poverty and Environment, Natural Resources Defense Council, and the New York City Department of Environmental Protection, among others.
Other sessions: Why Now? The Case for Climate Reparations, Rebalancing the Supreme Court: How Do Progressives Take Back the (Stolen) Court?, Beyond the Trump Bump: Leveraging New Strategies to Build Power Sustainably