Beyond the Trump Bump: Leveraging New Strategies to Build Power Sustainably
Session Type(s): Panel
Starts: Thursday, Aug. 13 12:00 PM (Eastern)
Ends: Thursday, Aug. 13 12:50 PM (Eastern)
Over the past three years, groups of all sizes have seen tremendous growth in visibility and influence. This has allowed us to fight back against the worst elements of Trump's agenda, and also creates an opportunity to build deeper relationships, especially with new supporters, for the long haul. Leaders from organizations that have combined fundraising efforts, communications strategies, and digital and in-person organizing will share what they've learned to build stronger, more sustainable organizations and movements. The panel will feature stories of successes and failures, along with takeaways for operating in a post-Covid context.
Moderator
Panelists
Javier Hernandez is an immigrant and queer leader fighting for immigrant rights in the Inland Empire (IE). Javier believes that justice for immigrant communities includes addressing all the intersections that are crucial to the undocumented identity such as health, poverty, criminalization, and other disparities that keep the undocumented marginalized. He has advocated and taken direct action against anti-immigrant policies and deportations throughout the country and has co-founded several grassroots groups. Since 2015, Javier has been the Director of the Inland Coalition for Immigrant Justice (IC4IJ), a coalition of over 45 diverse & intersectional organizations that collectively advocate for immigrant justice. Javier believes that through collective organizing and building community power we can protect the rights of immigrants.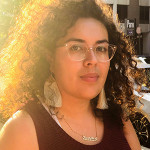 Juanita A. Monsalve is a cultural, creative and digital strategist working for the freedom of all of communities of color. Juanita currently serves as the Senior Marketing & Creative Director of United We Dream and United We Dream Action. As such, Juanita leads the network's digital engagement of members, communication strategies, and narrative and culture change strategies to build the power of undocumented people in the U.S.. Previously, as UWD's Creative & Digital Director, she ensured that the voices and leadership of UWD members were seen and heard in online spaces. Her work has catapulted the creative voice and digital presence of UWD – more than doubling UWD's online membership. Juanita manages UWD's team of social justice innovators and creatives, and has built vibrant online communities, raised millions of dollars, and created iconic designs which have motivated people to action on everything from t-shirts to a Times Square billboard.