Beyond the Trump Bump: Leveraging New Strategies to Build Power Sustainably
Session Type(s): Panel
Starts: Thursday, Aug. 13 12:00 PM (Eastern)
Ends: Thursday, Aug. 13 12:50 PM (Eastern)
Over the past three years, groups of all sizes have seen tremendous growth in visibility and influence. This has allowed us to fight back against the worst elements of Trump's agenda, and also creates an opportunity to build deeper relationships, especially with new supporters, for the long haul. Leaders from organizations that have combined fundraising efforts, communications strategies, and digital and in-person organizing will share what they've learned to build stronger, more sustainable organizations and movements. The panel will feature stories of successes and failures, along with takeaways for operating in a post-Covid context.
Moderator
Panelists
Javier Hernandez is an immigrant and queer leader fighting for immigrant rights in the Inland Empire (IE). Javier believes that justice for immigrant communities includes addressing all the intersections that are crucial to the undocumented identity such as health, poverty, criminalization, and other disparities that keep the undocumented marginalized. He has advocated and taken direct action against anti-immigrant policies and deportations throughout the country and has co-founded several grassroots groups. Since 2015, Javier has been the Director of the Inland Coalition for Immigrant Justice (IC4IJ), a coalition of over 45 diverse & intersectional organizations that collectively advocate for immigrant justice. Javier believes that through collective organizing and building community power we can protect the rights of immigrants.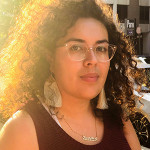 Juanita A. Monsalve is a cultural, creative and digital strategist working for the freedom of all of communities of color. Juanita currently serves as the Senior Marketing & Creative Director of United We Dream and United We Dream Action. As such, Juanita leads the network's digital engagement of members, communication strategies, and narrative and culture change strategies to build the power of undocumented people in the U.S.. Previously, as UWD's Creative & Digital Director, she ensured that the voices and leadership of UWD members were seen and heard in online spaces. Her work has catapulted the creative voice and digital presence of UWD – more than doubling UWD's online membership. Juanita manages UWD's team of social justice innovators and creatives, and has built vibrant online communities, raised millions of dollars, and created iconic designs which have motivated people to action on everything from t-shirts to a Times Square billboard.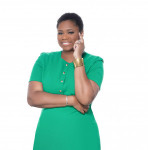 Tamara Toles O'Laughlin is an internationally recognized environmental advocate and climate strategist focused on people and planet. Her niche in environmental work is developing high impact programs and multimedia campaigns to dismantle privilege and increase opportunities for vulnerable populations to access healthy air, clean energy, and a toxic free economy at the local, regional and national level.
Tamara casts a wide net in service to community. Among her activities, she is an Advisory Board Member at Climate Refugees, and Senior Advisor and former co-chair of the Green Leadership Trust, which builds a more powerful environmental movement by expanding the leadership of Black, Indigenous and people of color serving on US environmental nonprofit boards. She is a member of the World Economic Forum, National Cities, executive working group. She is a term Chair of the Metropolitan Washington Council of Governments, Air and Climate Public Advisory Committee. Tamara recently concluded a six year term as the chairwoman of the Board of Directors of Women's Voices for the Earth which disrupts industry standards by forcing ingredient disclosure and the elimination of toxic chemicals from personal care products.
In June 2021 Tamara was appointed President and CEO of the Environmental Grantmakers Association. Previously, Tamara served as the North America Director at 350.org and 350 Action, where she drove regional strategy in the United States and Canada. As the leader of 350's programming she led mission critical work and organizational investments to build a multiracial, multi-generational climate movement capable of holding leaders accountable to science and justice. Prior to joining 350.org. Tamara was executive director of the Maryland Environmental Health Network in Baltimore, Maryland, where she championed its mission to promote the elimination of environmental threats to human health.
Tamara is a thought leader working across sectors to support inclusive climate change action. She serves on the Advisory Board of Climate Power 2020, and is a member of Politico's sustainability forum, The Long Game, where she provides insight on issues of climate change and social responsibility.
She graduated from the Vermont Law School in 2009, with a Juris Doctor and Master of Environmental Law and Policy with a concentration in energy generation and carbon constraint.
Tamara has worked for two decades to embed the principles of environmental justice into environmental work, with attention to community capacity building, mobilization, equity in enforcement, and environmental health.
Over the course of her career she has held full time, fellowship and intern positions with distinguished organizations including the District Department of Energy and Environment in Washington DC, the Maryland Energy Administration Advisory Council of Historic Preservation, The Environmental Protection Agency, the Center on Race, Poverty and Environment, Natural Resources Defense Council, and the New York City Department of Environmental Protection, among others.
Other sessions: Why Now? The Case for Climate Reparations, Rebalancing the Supreme Court: How Do Progressives Take Back the (Stolen) Court?, Climate President: Organizing for Climate Justice through Transformative Executive Action