Inside the Growth of the Religious Left: a roundtable discussion
Starts: Thursday, Jul. 11 2:30 PM (Eastern)
Ends: Thursday, Jul. 11 3:30 PM (Eastern)
Progressive people of faith have been on the frontlines of resisting Trumpism–including immigration, reproductive, LGBTQ, racial, environmental, and economic justice–and are helping lead the progressive charge into 2020. This roundtable discussion will be led by veteran progressive activists who are Jewish, Muslim, and Christian. We will invite participants to join us in a discussion of the growth of faith-based organizing since the 2016 election; how secular organizations and political candidates can best partner with faith-based groups; and the complexities of faith-based work that values the separation of church and state.
Moderators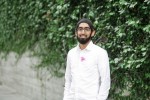 Ishraq Ali is a community organizer trained in faith based and grassroots advocacy models. He started out as a student leader with MAS Boston where he learned to look at social justice work as a form of worship. He was formally trained through the IAF and then gained experience organizing with NYCC in New York.
In the aftermath of the 2016 elections he couldn't ignore the moment facing Muslims in America through the rising tide of anti-Muslim sentiment. Ishraq joined the first national digitally native Muslim advocacy organization, MPower Change.
Ishraq spends his time training Muslim leaders on grassroots leadership both online and on the ground. His team has orchestrated campaigns tackling anti Muslim bias, anti-immigrant legislation & federal government surveillance programs. He looks to apply the Prophetic example in building power and win campaigns as Organizing Director of MPower Change.
Other sessions: How Muslims are Shaping their Political Destiny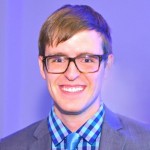 Guthrie Graves-Fitzsimmons works at the intersection of religion and public policy. For the past five years, he has worked on major issue advocacy campaigns with the nation's most prominent faith-based organizations. He holds a Master of Divinity degree in social ethics from Union Theological Seminary in New York City. His political and religious commentary has appeared in NBC News, Washington Post, New York Times Magazine, CBS News, Wall Street Journal, USA TODAY and many other outlets. He started "The Resistance Prays," a daily prayer and action letter, in July 2017.
Other sessions: When Preparation Meets Opportunity: A Simulation on Rapid Response Communications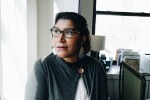 Ginna Green is a strategist, writer, movement-builder, consultant, and Partner and Chief Strategy Officer at Uprise, where she co-founded the Media Badass Masterclass. She is also the co-host of A Bintel Brief: The Jewish Advice Podcast from The Forward.
At Uprise, Ginna leads the practice on diversity + equity + inclusion and philanthropic advising within the Jewish community, and is a principal strategist for its progressive movement clients. She has worked as Chief Strategy Officer at Bend the Arc: Jewish Action, Managing Director of the Democracy Program at ReThink Media, in multiple roles at the Center for Responsible Lending, and at The OpEd Project, AlterNet and South Carolina Appleseed Legal Justice Center.
In addition to serving as president of the Women's March Win PAC and co-chair of the board at Bend the Arc, Ginna sits on the boards of Political Research Associates, the Jews of Color Initiative, the Jewish Social Justice Roundtable, and Jewish Story Partners. She is a proud South Carolina native, and the mother of four kids from college to second grade.
Other sessions: How We Fight Anti-semitism