How Muslims are Shaping their Political Destiny
Session Type(s): Panel
Starts: Thursday, Jul. 11 3:45 PM (Eastern)
Ends: Thursday, Jul. 11 4:45 PM (Eastern)
The 2018 midterm election cycle saw Muslim communities mobilizing at unprecedented levels around civic engagement. To build a national movement that wouldn't undermine local work, the #MyMuslimVote campaign provided resources and best practices to empower local organizations to bolster their civic engagement work. In doing so, local organizing by Muslim communities was uplifted to an historic and unified scale. We'll share the creative digital/field activities hosted, and the strategies that led to local victories. Looking ahead to 2020 and beyond, we will share how Muslim communities are building a policy platform informed by grassroots representation of Muslims nationwide and increasing overall civic engagement.
Moderator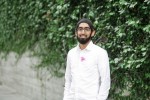 Ishraq Ali is a community organizer trained in faith based and grassroots advocacy models. He started out as a student leader with MAS Boston where he learned to look at social justice work as a form of worship. He was formally trained through the IAF and then gained experience organizing with NYCC in New York.
In the aftermath of the 2016 elections he couldn't ignore the moment facing Muslims in America through the rising tide of anti-Muslim sentiment. Ishraq joined the first national digitally native Muslim advocacy organization, MPower Change.
Ishraq spends his time training Muslim leaders on grassroots leadership both online and on the ground. His team has orchestrated campaigns tackling anti Muslim bias, anti-immigrant legislation & federal government surveillance programs. He looks to apply the Prophetic example in building power and win campaigns as Organizing Director of MPower Change.
Other sessions: Inside the Growth of the Religious Left: a roundtable discussion
Panelists
Reema Ahmad is a community organizer with experience in political, electoral, and issue-based campaigns. She was born and raised in a multi-ethnic, multi-religious family in Milwaukee. She credits her strong belief in civic responsibilities and community-built power with social activism growing up, as well as coming of (political) age post-9/11 in a tight-knit American Muslim community.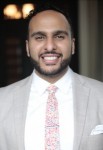 Mohamed Gula is the Virginia Executive Director and National Organizing Director for Emgage, where he focuses on supporting and building community-based programs and collaborations that serves the Muslim American Community. He is based in Northern Virginia. Mohamed previously served as an Organizer in Ohio for the Hillary Clinton Campaign after which he decided to stay in Ohio as a state contractor for Organizing For Action (formerly Obama For America). He developed a strong sense of devotion for the nonprofit sector shadowing his father as a preteen, sponsoring over 200 refugee families from around the world over a five year period. He later Co-founded the Islamic Center of Peace in Dayton, Ohio and is an advocate for youth empowerment, human rights, social justice, and diversity & inclusion.
Other sessions: Can We Evict the Bigots from Congress Once and for All?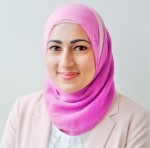 Wardah Khalid is a policy analyst, activist, and speaker on U.S. foreign policy in the Middle East, refugees/immigration, and Islam in America. She currently serves as an APAICS Congressional Fellow on Capitol Hill and is the Founder and President of Poligon Education Fund, a non-partisan advocacy organization dedicated to strengthening Muslim American engagement with Congress. Wardah is a CPA and holds a MA in International Affairs from Columbia University and a BBA and MS in Accounting from Texas A&M University.
Kifah Shah is MPower Change's Digital Campaign Manager. She grew up in Southern California and has been organizing since she was 15. She has worked for the Asian Law Caucus, Clergy and Laity United for Economic Justice, Unite HERE! Local 11, and UC Berkeley's Multicultural Community Center. Kifah also worked abroad in Europe at the Migration Policy Group on issues related in migration, as well as in Pakistan at the Aman Foundation/USAID on issues of health, education, and economic empowerment. She is currently a TED Resident and on the Board of Trustees for MSA West. Kifah holds a Masters in Public Administration (Economic Policy) from the London School of Economics and a Bachelor of Arts in Ethnic Studies from U.C. Berkeley.