How Muslims are Shaping their Political Destiny
Session Type(s): Panel
Starts: Thursday, Jul. 11 3:45 PM
Ends: Thursday, Jul. 11 4:45 PM
Room: 115C
The 2018 midterm election cycle saw Muslim communities mobilizing at unprecedented levels around civic engagement. To build a national movement that wouldn't undermine local work, the #MyMuslimVote campaign provided resources and best practices to empower local organizations to bolster their civic engagement work. In doing so, local organizing by Muslim communities was uplifted to an historic and unified scale. We'll share the creative digital/field activities hosted, and the strategies that led to local victories. Looking ahead to 2020 and beyond, we will share how Muslim communities are building a policy platform informed by grassroots representation of Muslims nationwide and increasing overall civic engagement.
Moderator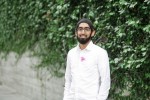 Ishraq Ali is a community organizer trained in faith based and grassroots advocacy models. He started out as a student leader with MAS Boston where he learned to look at social justice work as a form of worship. He was formally trained through the IAF and then gained experience organizing with NYCC in New York.
In the aftermath of the 2016 elections he couldn't ignore the moment facing Muslims in America through the rising tide of anti-Muslim sentiment. Ishraq joined the first national digitally native Muslim advocacy organization, MPower Change.
Ishraq spends his time training Muslim leaders on grassroots leadership both online and on the ground. His team has orchestrated campaigns tackling anti Muslim bias, anti-immigrant legislation & federal government surveillance programs. He looks to apply the Prophetic example in building power and win campaigns as Organizing Director of MPower Change.
Panelists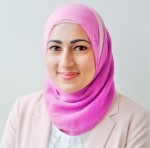 Wardah Khalid is an analyst, activist, and speaker on U.S. foreign policy in the Middle East, refugees, and Islam in America. She works on immigration and refugee advocacy at Church World Service and is Founder and President of Poligon Education Fund, a non-partisan advocacy organization dedicated to strengthening Muslim American engagement with Congress. Wardah is a CPA and holds a MA in International Affairs from Columbia University and a BBA and MS in Accounting from Texas A&M University.