When Preparation Meets Opportunity: A Simulation on Rapid Response Communications
Session Type(s): Training
Training Tag(s): Communications
Starts: Thursday, Jul. 11 10:15 AM
Ends: Thursday, Jul. 11 11:15 AM
Room: 120C
Crisis communications is usually viewed as responding to negative events, but the same principles apply to situations you can leverage to advance your cause. Progressive advocates and candidates can expect that they will have unexpected opportunities to engage in the public conversation and change how people approach their issues. We'll guide participants through an hour-by-hour crisis of opportunity simulation. Participants will walk through every action they would take in response to the developing story and how they can shape the media narrative.
Participants should have at least 1-3 years of experience working in communications at an advocacy organization. This training will equip staffers who are on the frontlines to answer the question "What do we say?" when a major news story breaks about their issues.
Moderators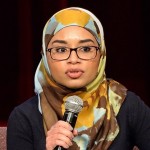 Firdaus Arastu is a communications strategist working to shift the narrative of Muslim communities in America by increasing the visibility of Muslims in the arts and storytelling mediums. She researched and co-authored the chapter, "American Muslim Women and Faith-Inspired Activism," in Feminism and Religion: How Faiths View Women and Their Rights (2016). She provided research assistance for "American Muslims, American Islam, and the American Constitutional Heritage," published in Religious Freedom in America (2015). She is an editor at altMuslimah, and has been published in Al Jazeera English, Teen Vogue, The Huffington Post, Patheos, and The Tribune India. Firdaus holds a B.S. in Anthropology and Psychology from Syracuse University.
Other sessions: Muslim, Arab, South Asian (MASA) Caucus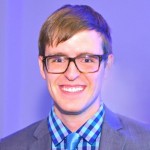 Guthrie Graves-Fitzsimmons works at the intersection of religion and public policy. For the past five years, he has worked on major issue advocacy campaigns with the nation's most prominent faith-based organizations. He holds a Master of Divinity degree in social ethics from Union Theological Seminary in New York City. His political and religious commentary has appeared in NBC News, Washington Post, New York Times Magazine, CBS News, Wall Street Journal, USA TODAY and many other outlets. He started "The Resistance Prays," a daily prayer and action letter, in July 2017.
Other sessions: Inside the Growth of the Religious Left: a roundtable discussion