How Faith-Based Organizers Work in Coalition
Session Type(s): Training
Training Tag(s): Grassroots Organizing/Campaigns
Starts: Friday, Jul. 12 4:30 PM (Eastern)
Ends: Friday, Jul. 12 5:30 PM (Eastern)
POWER works with social, racial and economic justice organizations around Philadelphia and Pennsylvania, and we've found this coalition work to be essential to winning campaigns. Join us for a training where we'll teach attendees how their organizations can have productive relationships in coalition with faith-based organizations.
This training is for established organizers who would like to build new partnerships with faith-based organizations in their communities.
Moderators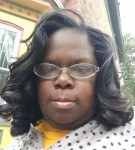 At POWER, Terri Burgin, a native of Philadelphia, wears several hats: At the congregation level, she is the long time co-chair of the St Vincent's POWER Local Organizing Committee—training and mobilizing parishioners to bring their faith into the public arena in support of POWER's social justice campaigns. Serving first as a member and then as Co-Chair of POWER's Economic Dignity Team since its inception, Terri helped achieve a living wage victory for the City of Philadelphia. During Terri's tenure on Economic Dignity she nurtured POWER's emerging Climate Justice work and now is a Climate Justice Fellow organizing on staff to connect racial, economic and climate justice. She works with community members and allies to press PECO to reduce the use of fossil fuels that cause health problems in neighborhoods targeted by poverty and overburdened by environmental toxins, to expand the use of local solar power, and to generate jobs for affected communities in newer, cleaner technology fields. Terri is a deeply Catholic organizer, with her eye always on the PEOPLE who deserve to be treated with the dignity God gave them and is proud to be leading in a faith-based people's organization.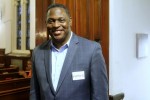 Rev. Holston is a recognized community activist, pastor, and leader known for advocating for racial and economic justice. As the Executive Director of POWER: Philadelphians Organized to Witness, Empower and Rebuild; he organizes 65 + congregations representing nearly 50,000 individuals across the city of Philadelphia, surrounding counties and the center of the state.
POWER believes building communities of opportunity to work for our faith is the foundation of everything we do and racial justice is at the center of that work. POWER, in coalition with other groups has won $600 million in additional education funding,and a fair funding formula. POWER also won 4000 airport workers millions of dollars in additional wages and union representation. This served as a model for organizing across the country.
Reverend Holston is the Senior pastor of Janes Memorial United Methodist Church as well as a businessman, entrepreneur, college professor, speaker and community activist. His most important role, however, is serving as a devoted and loving husband and father.
Other sessions: The 100% Clean Energy Revolution: Paths to Victory in the States, Opening Keynote