This Is What Democracy Should Look Like: 2018 & Beyond
Session Type(s): Panel
Starts: Thursday, Aug. 2 11:30 AM (Eastern)
Ends: Thursday, Aug. 2 12:45 PM (Eastern)
After the 2014 elections, the US Congress was noted as the most diverse in American history. It was comprised of nearly 20 percent women and just over 17 percent of members of Congress were non-white. As of January 2017 with the latest Congress, those numbers barely moved. The New American Majority makes up communities of color, young people and women and they are marginally represented especially at the federal and state level in elected office, as campaign and elected official staff; and in leadership of progressive organizations that set movement agendas. Come learn about some of the work being done to ensure race and gender equity not only in elected office, but in politics and movement organization work.
Moderator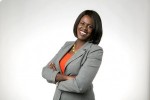 Atima Omara directs the Candidate Engagement program for #VOTEPROCHOICE(VPC) that provides strategic guidance and support to VPC endorsed candidates at the state, local, and judicial level to win elections and build a prochoice majority in government. She is also the Founder and President of Omara Strategy Group, a consulting practice she founded with the goal of building political power for women, people of color, LGBTQ and other historically marginalized communities through winning political campaigns and strengthening advocacy organizations.
Atima has worked for a Governor and has served as staff for over 9 federal, state, and local political campaigns including working for labor unions and PACs focused on organizing immigrants and people of color and as well as electing and organizing women. She has spent the last 15 years working to engage women, communities of color, and youth in the political process.
Atima is the Immediate Past President of the Young Democrats of America. When elected in 2013, Atima became the first African American and fifth woman President of the Young Democrats of America (YDA) in its 83-year history. She served as President from 2013-2015, the nation's largest youth partisan organization. As President of YDA, she grew membership, oversaw the first national Lobby Day in a decade and increased work with allied organizations. Atima has also previously served as Vice President of the the Reproductive Health Technologies Project. She has held board leadership roles with Planned Parenthood Metro Washington, the DC Abortion Fund, and the National Organization for Women. She just finished serving as Board Chair of the Planned Parenthood Metro Washington Action Fund that covered most of the Northern Virginia area including the District of Columbia and Southern Maryland. For her work, Ebony Magazine listed her as 2013 "Power 100" and Jet Magazine listed her as 2013's "40 under 40"
Other sessions: Igniting the Lit in Litmus Test: How Leading With Reproductive Justice Helps Us Win
Panelists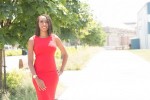 A'shanti F. Gholar serves as Emerge America's political director, focusing on strengthening national partnerships and working closely with state affiliates to strategically recruit for key seats, as well as directing the organization's overall political strategy. For 15 years, A'shanti has been a grassroots organizer and activist for women, communities of color, and progressive
causes. Prior to coming to Emerge America, A'shanti served as the National Deputy Director of Community Engagement and Director of African American Engagement for the Democratic National Committee.
A native Nevadan, A'shanti holds a Bachelor's Degree in Political Science and a Master's of Science Degree in Industrial and Organizational Psychology with an emphasis on leadership development and women in leadership. A'shanti was named a political influencer by CQ Roll Call Magazine, designated a top woman of color in policy by Walker's Legacy, and called a
"Changemaker" by African American Women in Business Careers. In addition to her role at Emerge America, serves as an Advisory Board Member for First Ask, an Expert Advisor for Forward Majority Action, as a Senior Advisor for the New Leaders Council Millennial Policy Initiative on Gender and Equity, and a Sisters on the Planet Ambassador for OxFam America. She is also the founder of The Brown Girls Guide to Politics.
Other sessions: Dare to Compete! How to Run for Office for Women Leaders
Carol McDonald is a social justice activist with 20 years of experience in political organizing, issue campaign management, constituency engagement, and volunteer management, with a focus on engaging communities of color. She is currently the Senior Strategist at 76 Words, a political strategy and media firm. She is also the CEO of Meridian Solutions LLC, a consulting practice specializing in organizing for social justice and racial equity. For 11 years, Carol served in numerous capacities at Planned Parenthood Federation of America (PPFA). Most recently she was the Director of Strategic Partnerships, a department she created in 2011 that focuses on African American and Latino community engagement. She also led an organization-wide race equity initiative to improve work with marginalized communities and developing a plan for organizational change at PPFA. For eight years, she managed electoral and issue campaigns for Planned Parenthood, including the field campaign around passage of the Affordable Care Act, the independent expenditures for the 2008 and 2010 federal electoral campaigns, and a public education campaign in partnership with MTV and the Kaiser Family Foundation called Get Yourself Tested (GYT). In 2012, she directed the documentary A Vital Service: African American Stories of Reproductive Health Care.
Other sessions: The Black and Brown Wave: What's with All These Candidates of Color Winning Elections?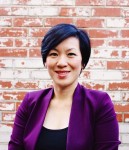 In a career spanning over 20 years, Madalene Xuan-Trang Mielke's unique combination of genetics and politics have helped her build a successful political training and non-profit fundraising consulting firm.
Ms. Mielk's political career began at the Democratic National Committee (DNC) and later for the Clinton/Gore Coordinated '96 campaign. After working in the trenches of Democratic politics and assisting on the campaigns of numerous Members of Congress, Ms. Mielke struck out on her own, starting her own consulting firm in 2002. She has collaborated with national organizations and campaigns such as the NAACP National Voter Fund, John Kerry for President, Democratic National Committee, Mike Honda for Congress, Friends of Hillary, Becerra for Congress, CHC BOLD PAC, and Young Democrats of America while working to advance the progressive agenda by raising millions of dollars to empower communities of color.
Ms. Mielke has been a feature speaker at numerous national conferences, all while spending her entire professional political career working to bring diversity to the political process and nurturing candidates and staff as they move forward in bringing political change.
The Vietnamese American Chamber of Commerce awarded Madalene with its National Community Service award for her work in mentoring and promoting Vietnamese American civic participation.
In her spare time, she likes to pretend that she's a chef but is sometimes distracted by catching a plane in search of the perfect accessory or to catch a wave while surfing.