The Black and Brown Wave: What's with All These Candidates of Color Winning Elections?
Session Type(s): Panel
Starts: Thursday, Aug. 2 2:00 PM (Eastern)
Ends: Thursday, Aug. 2 3:15 PM (Eastern)
Over the past year, Trump blowback has hit every city, town and community with a force. Marchers who never marched and protesters who have never protested are using their first amendment rights to speak out. People are speaking out, using their voice and most importantly their vote to send a message that what is happening to our country is not OK. The biggest wave of wins is bigger than just its blueness, it's also fueled by people of color and candidates of color who are deciding not just to vote, but to run so they can take control of the fates of their cities and communities. This panel will focus on what has been working and how these candidates are getting back to basics and not shying from controversial issues.
Moderator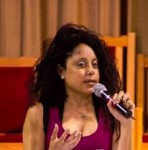 Camille Rivera is the national political director at the Retail Wholesale Department Store Union, RWDSU where she's responsible for overseeing the union's political, legislative and electoral work on behalf of its members and leadership. The addition of the labor operative bolstered the firepower of a union that has been gaining more prominence, including on the national level.
Rivera brings plenty of experience in both government and politics. Before coming on at RWDSU, Rivera spent the 2016 presidential campaign as national deputy political director for the Service Employees International Union, which had her working to get out the vote in swing states like, Nevada, Colorado and Florida and running its massive 4 million dollar Latino GOTV effort. She also dealt directly with one of the most pressing policy issues in the city while serving as a top staffer for Mayor DeBlasio in the New York City Department of Homeless Services. Camille was also the Director for United NY helping to build up the city's low wage worker rights campaign and was one of the coordinators of the first fast-food worker strikes in NYC as well as the fight for 15. Camille's work on low wage workers is documented in the Book New Labor in New York. http://www.cornellpress.cornell.edu/book/?GCOI=80140100617790
Panelists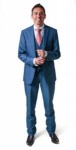 Cristóbal Alex is the Founding president of Latino Victory Fund, an ambitious effort to build Latino political power so that the voices of Latinos are reflected at every level of government and in the policies that drive our country forward. In 2016, Cristóbal served as Hillary for America's National Deputy Director of Voter Outreach and Mobilization.
Prior to joining the Latino Victory Project, Cristóbal spent more than five years in philanthropy serving at George Soros' Open Society Foundations and the Ford Foundation. As a civil rights attorney, Cristóbal served as Director of the National Campaign to Restore Civil Right and practiced law with MacDonald Hoague & Bayless, one of the nation's leading law firms. Cristóbal is a proud at-large member of the Democratic National Committee. He also sits on the boards of the League of Conservation Voters, the Environmental Defense Action Fund, and the Sixteen Thirty Fund. A native of El Paso, Texas, Cristóbal lives in Washington, D.C., with his wife Taí, his daughter Vivienne Sol, and rescued pit bull Chelsea and two cats, Valiente and Ricky Martin.
Other sessions: Mi Voto Cuenta: How Latino Voters and Candidates Will Impact the 2018 Midterms (Sponsored Panel)
Carol McDonald is a social justice activist with 20 years of experience in political organizing, issue campaign management, constituency engagement, and volunteer management, with a focus on engaging communities of color. She is currently the Senior Strategist at 76 Words, a political strategy and media firm. She is also the CEO of Meridian Solutions LLC, a consulting practice specializing in organizing for social justice and racial equity. For 11 years, Carol served in numerous capacities at Planned Parenthood Federation of America (PPFA). Most recently she was the Director of Strategic Partnerships, a department she created in 2011 that focuses on African American and Latino community engagement. She also led an organization-wide race equity initiative to improve work with marginalized communities and developing a plan for organizational change at PPFA. For eight years, she managed electoral and issue campaigns for Planned Parenthood, including the field campaign around passage of the Affordable Care Act, the independent expenditures for the 2008 and 2010 federal electoral campaigns, and a public education campaign in partnership with MTV and the Kaiser Family Foundation called Get Yourself Tested (GYT). In 2012, she directed the documentary A Vital Service: African American Stories of Reproductive Health Care.
Other sessions: This Is What Democracy Should Look Like: 2018 & Beyond