Progressives for Palestinian Rights
Session Type(s): Panel
Starts: Friday, Aug. 3 5:15 PM (Eastern)
Ends: Friday, Aug. 3 6:30 PM (Eastern)
The election of Donald Trump has reinvigorated many progressive causes as activists are pushing back against his administration's dangerous policies. These policies include further supporting Israel's denial of Palestinian rights, such as by recognizing Jerusalem as the capital of Israel, which completely contradicts past U.S. policies and undermines basic demands of Palestinians and Israelis seeking peace. This session features leading voices working nationally and locally to continue pushing for progressive policies in support of Palestinians rights. Panelists will share successes, challenges, and the importance of ensuring that the progressive agenda includes freedom, justice, and equality for Palestinians.
Moderator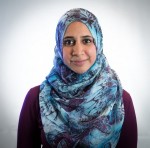 Zahra Billoo serves as the Executive Director of the Council on American-Islamic Relations, San Francisco Bay Area (CAIR-SFBA) office, the oldest and one of the largest CAIR chapter offices. Since joining in 2009, Zahra has led the organization through a period of six-fold growth. Today, she manages one of the largest CAIR offices in the country with a team of civil rights and social justice advocates dedicated to the empowerment of American Muslims through legal services, legislative advocacy, and community organizing.
Under Zahra's leadership, CAIR-SFBA has filed lawsuits against the United States Department of Justice, Abercrombie & Fitch, and Southwest Airlines, representing American Muslims facing discriminatory treatment. CAIR-SFBA has also significantly expanded its capabilities to provide know-your-rights sessions on a nearly weekly basis to mosques and community members in the San Francisco Bay Area, while also providing direct legal representation to Bay Area residents facing numerous civil rights violations, including FBI interviews, employment discrimination, airport harassment, school bullying, and hate crimes.
Zahra earned her undergraduate degrees from the California State University, Long Beach, and her Juris Doctorate from the University of California, Hastings. She is licensed to practice law in California.
Other sessions: Turning a Sprint into a Marathon: The Muslim Ban Organizing Efforts as a Model on Sustaining a Movement
Panelists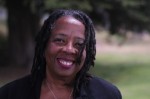 Cheryl Davila answered the call for regular, ethical people to be part of the change they want to see made. She then decided to run for Berkeley City Council for District 2, beat the 12 year incumbent, an underestimation leading to victory. Cheryl Davila stepped up, spoke up, rose up and will continue to fight for what's right for the community and the City at large.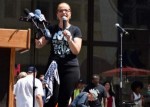 Ahlam Jbara was born in Palestine and immigrated with her family to Chicago in 1974.
An independent consultant to nonprofits, she leads cross-functional organizational teams in all aspects of financial and business operations, program management, and the achievement of development goals. Ahlam has worked for over 20 years on creating and administering programs that help women and children become self-sufficient and independent, programs that will make change in the lives of women and children and that will empower them to use their voice and find their inner power. Additionally, she has led the voter registration and get out the vote campaigns on the southwest side in the Muslim community, has trained youth and adults on civic engagement and organizing.
Ahlam returned to the Illinois Coalition for Immigrant and Refugee Rights (ICIRR) as the Deputy Director after having previously served as Immigrant Family Resource Program (IFRP) Director there. In-between these positions, she was the Executive Director at the Council of Islamic Organizations of Greater Chicago (CIOGC), a 23-year-old community organization that brings together the Illinois Muslim community.
From 2002 – 2006 Ahlam was the Family Empowerment Program Director at the Arab American Action Network.
Ahlam worked on the Bernie Sanders campaign as the Arab and Muslim American Outreach Director.
Currently, she is on the board of Our Revolution- IL, Arab American Action Network, Council on American Islamic Relations Chicago, Illinois Immigrant Action.
Ahlam sits on several boards, commissions and committees to serve the community and especially women and children.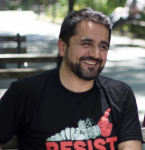 Rafael Shimunov (he/him) is a creative and political activist in Queens, NYC.
You may know Rafael from Ellen Degenerous' attempt to censor his video from social media after it creatively confronted her rehabilitation of George Bush. His viral video analysis that proved the Trump administration shared a doctored video to frame a reporter. His proving the Israeli government attempted to frame Palestinian mourners of journalist Shireen Abu Akleh. His personal narrative as a refugee from Uzbekistan in a livestream at the first Muslim Ban protest, which reached over 16 million viewers and helped spark national protests. Or his unauthorized pop up exhibit at the Whitney Museum of American Art, which contributed to the removal of its board chair for providing weapons used on migrant families in Tijuana, Mexico.
Rafael directs communications at the Athena Coalition, a group of 50+ local and national racial justice and worker organizations, think tanks, public policy, grassroots and small business groups confronting Amazon's intersecting harms on our communities, in its warehouses, and across halls of power.
From creative direct action, digital and radio ads, to millions of pieces of persuasive political mail, Rafael has directed creative and digital at the Working Families Party, Center for Popular Democracy and dozens of their respective state orgs and affiliates, promoting transformational legislation and challenging corporate Democrats with progressives in hundreds of elections.
At Center For Constitutional Rights, Rafael led digital advocacy on cases such as Stop & Frisk (Floyd v. City of New York), on behalf of Sexual Minorities in Uganda (SMUG v. Lively) for an American pastor's role promoting Uganda's Anti-homosexuality Law, with survivors of sexual violence taking on the Vatican at International Criminal Court and UN for aiding child abuse, and towards confronting Democrats and Republicans on Guantanamo Bay and drone warfare.
As Associate Director for Communications at PolicyLink, a national think tank, Rafael helped lead digital campaigns for policymaking communities that pushed legislation to adopt economic and social equity research.
As executive board member at Jews for Racial and Economic Justice, and a member of its Jews of Color caucus, Rafael helped transform 30 years of JFREJ's organizing into electoral power by co-founding The Jewish Vote, a sister org that campaigns for progressive candidates in New York by mobilizing progressive Jewish voters. As an early member, he contributed to IfNotNow's early growth holding US Jewish legacy organizations accountable for upholding apartheid, was part of a small team that successfully destabilized GOP support of white supremacist Congressman Steve King, and was active in successfully opposing Amazon's HQ2 in his hometown of Queens.
His short film about Jewish Women of Color marching at Women's March was an official selection at the International Social Justice Film Festival and was a semi-finalist at the 2020 People's Film Festival in London by Kino. Prior to joining these fights, he helped win a Cannes award for advertising with the very same corporations he works to fight against today.
Other sessions: New York State Caucus