Turning a Sprint into a Marathon: The Muslim Ban Organizing Efforts as a Model on Sustaining a Movement
Session Type(s): Panel
Starts: Friday, Aug. 3 10:00 AM (Eastern)
Ends: Friday, Aug. 3 11:15 AM (Eastern)
On January 27, 2017, diverse communities of activists from across the country descended upon airports. Elected officials, families, people of all backgrounds showed up in droves to protest President Trump's Executive Order commonly known as the Muslim Ban. As the months passed and new variations of the Executive Order conveyed the same Islamophobia, advocates—often from the most impacted communities—continued fighting in the airports, in the courtrooms and on the streets. How does a movement born quickly on a Friday afternoon harness the energy of the thousands compelled to action and engage them in long-term work?
Moderator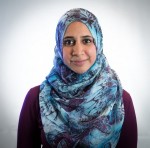 Zahra Billoo serves as the Executive Director of the Council on American-Islamic Relations, San Francisco Bay Area (CAIR-SFBA) office, the oldest and one of the largest CAIR chapter offices. Since joining in 2009, Zahra has led the organization through a period of six-fold growth. Today, she manages one of the largest CAIR offices in the country with a team of civil rights and social justice advocates dedicated to the empowerment of American Muslims through legal services, legislative advocacy, and community organizing.
Under Zahra's leadership, CAIR-SFBA has filed lawsuits against the United States Department of Justice, Abercrombie & Fitch, and Southwest Airlines, representing American Muslims facing discriminatory treatment. CAIR-SFBA has also significantly expanded its capabilities to provide know-your-rights sessions on a nearly weekly basis to mosques and community members in the San Francisco Bay Area, while also providing direct legal representation to Bay Area residents facing numerous civil rights violations, including FBI interviews, employment discrimination, airport harassment, school bullying, and hate crimes.
Zahra earned her undergraduate degrees from the California State University, Long Beach, and her Juris Doctorate from the University of California, Hastings. She is licensed to practice law in California.
Other sessions: Progressives for Palestinian Rights
Panelists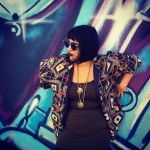 Almas Haider is a community worker and storyteller. Her diverse portfolio includes tenures with collectives, non-profits, and the federal government, namely, the South Asian Network (SAN), the U.S. Department of State in their Educational and Cultural Affairs Bureau, Satrang (Los Angeles, CA) and Khush D.C. (Washington, D.C.) Additionally, she has also served on the steering committee of API Equality-LA and the board of the National Queer Asian Pacific Islander Alliance (NQAPIA). She has created and supported public actions including #15YearsLater in Washington, D.C., a response to ongoing state surveillance and racialization of Muslim individuals on the 15th anniversary of 9/11, as well as the national response in 2016: #QueerAzadi. Almas currently serves as the Racial Justice and Equity Committee Chair for NQAPIA and is the Community Partnerships Manager for South Asian Americans Leading Together (SAALT.) As SAALT's Community Partnerships Manager, Almas supports the capacity development of local South Asian community based organizations, particularly around local advocacy and organizing efforts. She spends her free time creating functional art for hard femmes and interpreting the Quran from a queer anti-racist femme lens.
Mohammad Khan is a campaigner, strategist, and political organizer. He's currently the Campaign Manager at MPower Change, where he develops and directs campaigns to build the political and social capital of Muslim communities in the fight for justice for all people. Prior to joining MPower, Mohammad worked on electoral, issue, and civic engagement campaigns in New York, including gubernatorial and City Council races, coalition work on economic and criminal justice, and efforts to protect public education and expose political corruption. His work focuses on transformative movement-based organizing and building the power of marginalized communities.
Subha Varadarajan is the NoMuslimBanEver Legal and Outreach Fellow, a project of Advancing Justice-Asian Law Caucus, CAIR San Francisco Bay Area, and National Immigration Law Center. In this role she has helped manage the national mobilizations across the country.
Prior to her current role she worked as a Labor Relations Union Representative/ Organizer for the International Federation of Professional and Technical Engineers (IFPTE) Local 21, striving to ensure a productive and fair workplace for city and county employees across the Bay Area. As a representative/organizer she helped organize the first work stoppage since 1946 in the City of Oakland and helped arbitrate a $2 million settlement for city employees who were unjustly laid off. Subha also received her J.D. from Santa Clara University Law School in 2003.