Daily Kos Elections Q&A
Session Type(s): Panel
Starts: Friday, Aug. 3 5:15 PM (Eastern)
Ends: Friday, Aug. 3 6:30 PM (Eastern)
Come join the editors of Daily Kos Elections for an in-depth Q&A about special elections, general elections, the 2018 midterm landscape, and everything in between. NO presentations, NO PowerPoints, and NO speeches—just your questions (and our answers) on any race in the nation you care about. Progressives need to be well-informed about the races that matter most so we can deploy our limited resources effectively. So if you want to know more about what's happening in elections around the country and what it will means for Democrats, Republicans, and the nation at large, join us!
Moderator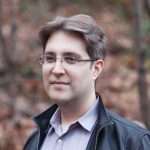 David Nir is political director of Daily Kos, the largest online progressive community in the country. He oversees the site's elections coverage and publishes its highly regarded newsletter, the Morning Digest, which covers every important competitive race around the country and goes out to over 80,000 subscribers daily. He is also responsible for the site's candidate endorsement program, which raised $8.7 million in small donations for 80 different Democrats last cycle, 50 of whom won. David is lifelong New Yorker, Democrat, and Mets fan.
Panelists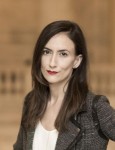 Judicial Affairs Editor Rebecca Buckwalter-Poza has more than ten years' experience across politics, journalism, and law acquired across five continents.
Other sessions: The Role of Progressive Media in Mobilizing the Resistance, Lawyering in the Age of Trump: Protecting Civil and Economic Rights in the Courts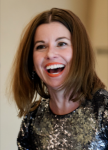 Carolyn Fiddler is the political editorial director for Courier Newsroom and is the nation's foremost expert in state politics. She writes "This Week in Statehouse Action," a newsletter that provides updates on state politics to thousands of reporters, political operatives and observers. A veteran of Virginia politics with almost two decades of experience in statehouse machinations, she deeply understands the inner workings of state legislative policymaking. She's spent her professional life working for various Democratic and progressive organizations, most recently with Daily Kos. Fiddler graduated Phi Beta Kappa from the University of Arkansas, and she received her J.D. from the College of William & Mary. She's from a small town in Virginia you've never heard of, and her comic book collection is probably bigger than yours.
Other sessions: Nuts and Bolts 4.0: From the Bottom Up!
Arjun Jaikumar is an attorney in Boston, Massachusetts. He graduated from Northwestern University and subsequently Columbia Law School, where he was a James Kent Scholar and an articles editor for the Columbia Law Review. After law school, he served as a law clerk to two federal judges before entering private practice. Since 2007, Arjun has also served as a contributing editor at Daily Kos and Daily Kos Elections.
Other sessions: Lawyering in the Age of Trump: Protecting Civil and Economic Rights in the Courts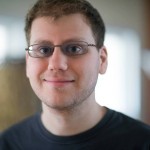 As Elections Editor at Daily Kos, Jeff is the lead writer of the Morning Digest, Daily Kos' roundup of key campaign news that gets published each weekday. Jeff is also responsible for the site's ambitious quadrennial venture to calculate the results of each presidential election for all 435 congressional districts and for the state legislative districts in all 50 states.