Facing Anti-Muslim Campaigns Head On—and Winning
Session Type(s): Panel
Starts: Thursday, Aug. 2 2:00 PM (Eastern)
Ends: Thursday, Aug. 2 3:15 PM (Eastern)
Anti-Muslim political campaigns have been on the rise in the 2018 and 2017 elections, but they have been losing. These campaigns are inflaming bigotry and hate violence nationwide, but the unpopularity of this hateful rhetoric, the extreme nature of these candidates and the unified rejection from communities of all types has led to many more losses than wins. This panel brings together American Muslim candidates and activists who have faced threats and bigotry head on in rural, suburban and urban communities, a Republican pollster who has conducted an analysis of anti-Muslim messages and a national civil rights group to discuss how to blunt the impact of this rhetoric in communities and make it a loser at the ballot box.
Moderator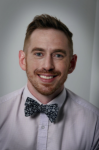 Scott Simpson serves as public advocacy director for Muslim Advocates, where he leads a department leveraging communications and campaigns to impact policies, news coverage, and public opinion about American Muslims.
Scott has previously served on faculty of the Howard University School of Communications and as the director of media and campaigns for the Leadership Conference on Civil and Human Rights.
He is the editor of two books, "Unbought and Unbossed: Expanded 40th Anniversary Edition" written by Congresswoman Shirley Chisholm and "From the Closet to the Courts: Expanded 30th Anniversary Edition" written by his great aunt, gay liberation leader Ruth Simpson.
Other sessions: Muslim, Arab, and South Asian (MASA) Caucus
Panelists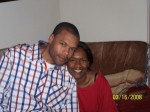 Jamiah Adams has produced educational, advocacy and documentary media for the internet, television, radio and film. Her consulting work went hand in hand with a keen acumen for social and digital media strategy as she advised organizations on how to augment their presence in the digital arena, using existing tools, including content management systems, mobile, online advertising, video and social media. She began her digital career at CBS Entertainment as a producer and transitioned from there to an outreach director position at Brave New Foundation and Films. Jamiah went on to produce web videos and content for diverse communities, from American Muslims to the LGBTQ community to Democrats and the NAACP. She uses her knowledge of production, coupled with executive management experience in both the mainstream and digital media to consult for advocacy, faith and policy organizations to improve the lives of working Americans and those who need their cause amplified. Jamiah's specialties include: digital and communications political strategy; video; producing; social media; writing; diversity and spokesperson duties.
Other sessions: Guns Don't Discriminate, People Do: Equitable Organizing in the Gun Safety Space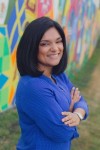 Taneeza is an immigration lawyer and Executive Director of SD Voices for Peace (c3 arm) and SD Voices for Justice (c4 arm). The mission of these organizations is to empower South Dakotans with accurate information to fight Islamophobia and anti-immigrant bigotry in order to nurture informed, inclusive, and civically engaged communities.
Taneeza started her civil rights legal and advocacy career in Minneapolis, MN. She was a complaint investigator for the Minneapolis Civil Rights Department and the first Civil Rights Director for CAIR-MN. One of her professional highlights includes filing federal complaint of discrimination on behalf of Somali and Muslim students against a public school district in MN in 2008, which is still being monitored by the federal Department of Education.
In 2012 she moved to Sioux Falls SD and took a break from this advocacy work to start a family. But after the 2016 Presidential elections she put that hat back on to fight Islamophobic and anti-immigrant/refugee resolutions and bills in the state capital.
SD state legislature is 85% Republican. She has built an intersectional, interfaith, and multi-party coalition to defeat all 10 bills and resolutions! In 2017 there were 2 Islamophobic resolutions and 1 anti-refugee/immigrant/Islamophobic bill. In 2018 there were 2 Islamophobic/anti-refugee bills and 5 anti immigrant bills. The rheotric around these bills included promulgating fear by stating thousands of Syrians were invading SD, exposing the state to terrorism, that Islam was the cause of global terrorism and that Muslims believe in "Shariah law" which means they can kill anyone who doesn't believe in the religion. 2018 concentrated on denying undocumented migrants access to higher educations, services and penalized municipalities for creating any "sanctuary" entities!
She and her team also exposed Islamophobic candidates running for Congress by holding press conferences to expose statements like "I support a Muslim registry to keep our country safe" months after the "registry idea" faded away. This exposure put SD on Southern Poverty Law Center's HateWatch map and garnered national coverage too.
She co-founded these organizations in 2017 and is building an organization committed to shaping rural strategies to combat Islamophobia and anti immigrant/refugee bigotry. She lives in Sioux Falls SD with her husband and two rambunctious boys who love leading chants at protests.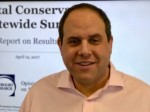 Adam Probolsky is president of Probolsky Research; a women-owned, Latina-owned, full-service market and opinion research firm working on behalf of corporate, government, labor, non-profit, political, and other special interest clients.
Adam has acted as pollster and strategic advisor on hundreds of successful crisis communications and public affairs projects, local, special district, county and statewide initiatives and candidate campaigns as well as public education and outreach and efforts. Additionally, Adam has been a key advisor to the firm's clients on matters of public policy, legislation and business strategy.
Adam was both a planning and finance commissioner for the City of Irvine where he oversaw and approved billions of dollars in private development and public infrastructure projects. As a past chairman of the Irvine Valley College Foundation, he has overseen the fundraising and the award of hundreds of thousands of dollars in scholarships to students and funding for college police. He was also a member of the Orange County Waste & Recycling Commission where he oversaw landfills, recycling programs, waste hauling companies and power generating facilities. As a member of the Orange County Transportation Authority's Environmental Mitigation and Oversight Committee, he oversaw the expenditure of over $175 million dollars in public transportation funds.
Adam has been published and quoted numerous times in publications such as the Los Angeles Times, New York Times, Orange County Register, Politico and Riverside Press Enterprise. Additionally, he has been a panelist on news and public affairs television programs such as the Inside SoCal on PBS, KTLA Channel 5 Morning Show and the One America News Network (OAN). Adam wrote a weekly column for the Orange County Register for four years.
He previously served as a board member and development committee chairman for Jewish Family Service of Orange County, a non-profit organization that serves families in need, and volunteered for nearly eight years with the Orange County Sheriff's Department as a spokesperson.
Adam formerly served as a member of the Policy Committee on Energy and the Environment of the United States Chamber of Commerce. He is an alum of the U.S. State Department funded American Council of Young Political Leaders with which he traveled to El Salvador and Nicaragua. He has also traveled to Taipei and Qatar with U.S. Congressional leadership and to Havana in 2007 as part of a people-to-people exchange.
Probolsky is a New Jersey native who has lived in Irvine, California for twenty-five years. He is married with three children.