Muslim, Arab, and South Asian (MASA) Caucus
Starts: Thursday, Aug. 2 3:30 PM (Eastern)
Ends: Thursday, Aug. 2 4:45 PM (Eastern)
This open caucus is intended to provide space where members of Muslim, Arab, and South Asian (MASA) communities and allies can discuss how the progressive movement can support the fight against bigotry and attacks on the civil and human rights of Muslims. Come connect with like-minded and allied folks. We'll be engaging in conversation around upcoming issues for the MASA community and how we can work together to improve our movement and our country.
Moderators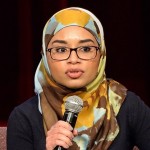 Firdaus is a communications strategist shifting the media narratives of communities impacted by Islamophobia in America, with a focus on building the skills of Black, Arab, Middle Eastern, Muslim, Sikh, and South Asian advocates, community leaders, artists, and creatives. She is an experienced and engaging trainer with more than 8 years of experience designing and leading trainings to hundreds of people in the US and across the world. She brings her first-hand experience providing crisis communications support during some of the highest Islamophobic sentiment in recent history. This is her fifth year presenting at Netroots Nation.
Other sessions: Every Hour Counts: A Crisis Simulation for Comms Staffers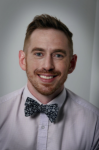 Scott Simpson serves as public advocacy director for Muslim Advocates, where he leads a department leveraging communications and campaigns to impact policies, news coverage, and public opinion about American Muslims.
Scott has previously served on faculty of the Howard University School of Communications and as the director of media and campaigns for the Leadership Conference on Civil and Human Rights.
He is the editor of two books, "Unbought and Unbossed: Expanded 40th Anniversary Edition" written by Congresswoman Shirley Chisholm and "From the Closet to the Courts: Expanded 30th Anniversary Edition" written by his great aunt, gay liberation leader Ruth Simpson.
Other sessions: Facing Anti-Muslim Campaigns Head On—and Winning